WASHINGTON — The Trump administration announced Monday that it would limit the number of refugees admitted into the United States in the next fiscal year to 30,000, the lowest number in more than 38 years.
For this fiscal year, which ends Sept. 30, the Trump administration's cap was 45,000 — the lowest number set since the State Department data began keeping refugee data back to 1980. Even then, the U.S. did not meet the ceiling this year and only admitted about 21,000.
Secretary of State Mike Pompeo made the announcement publicly, adding that this year the U.S. will also be inundated with more than 280,000 asylum seekers, who are immigrants who come to the U.S. to claim protection rather than applying for resettlement from abroad.
The refugee limit had been a source of debate between Trump-appointed officials at the White House and the Department of Homeland Security versus non-political officials at the State Department who have argued the number should be higher in order to promote diplomacy.
Two administration officials told NBC News stricter vetting procedures have limited the number of refugees that can feasibly enter the country in a year and even the 30,000 number may not be reached, just as the limit wasn't reached this year.
Refugee advocates say the number is a reflection of the fact that the Trump administration wants to limit overall immigration and is not tied to national security.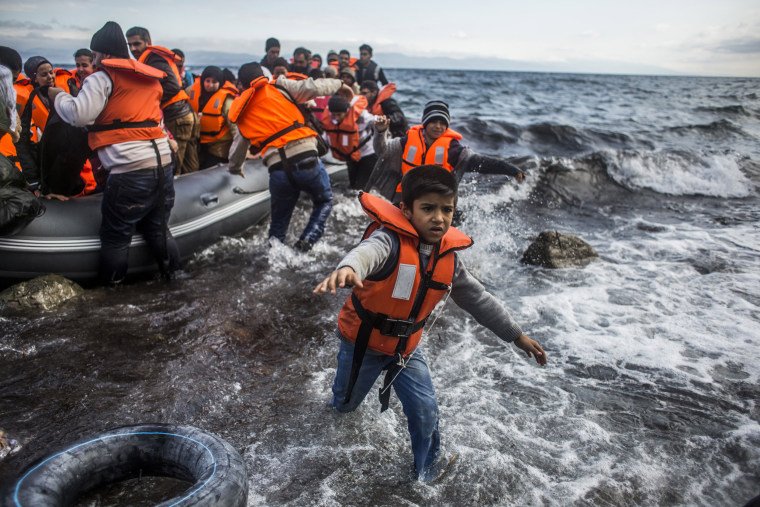 "This is another demonstration that the U.S. is stepping back from global leadership and engagement to protect refugees," said Betsy Fisher, policy director at the International Refugee Assistance Project. "We were told that the slow rates of processing this year were due to the implementation of new security checks and that processing would pick back up. This number shows that was never the intent and the goal has always been to reduce the overall number of refugees admitted."
Lawmakers from both parties and humanitarian organizations — including Christian charities — had urged the White House not further restrict the number of refugees allowed in the United States, arguing that it damaged U.S. credibility with allies and betrayed America's values.
But anti-immigration hawks in the administration, led by presidential adviser Stephen Miller, have pushed to clamp down on refugee admissions and alleged that foreign nationals fleeing war and persecution pose a potential terrorist threat.
NBC News previously reported that the Justice Department and White House ignored a report from intelligence agencies that shows refugees do not pose a major threat to national security.
Pompeo argued to reporters Monday that a refugee ceiling of 30,000 would ensure proper vetting.
"The American people must have complete confidence that everyone admitted to the United States has been vetted," Pompeo said. "The security checks take time but they are critical."