The eight looming prototypes rising from the California desert were in keeping with President Donald Trump's desire for a "physically imposing" barrier between the U.S. and Mexico.
But any construction of the real wall is close to a year off — and there's another issue: There's no money.
The border wall prototypes were made exactly to specification: Four from concrete and four others from non-concrete materials that could be used for stretches of barrier that can be seen through.
But any meaningful construction is still at least 10 months away, U.S. Customs and Border Protection (CBP) officials said.
First order of business? Letting the samples bake for 30 days as the concrete dries.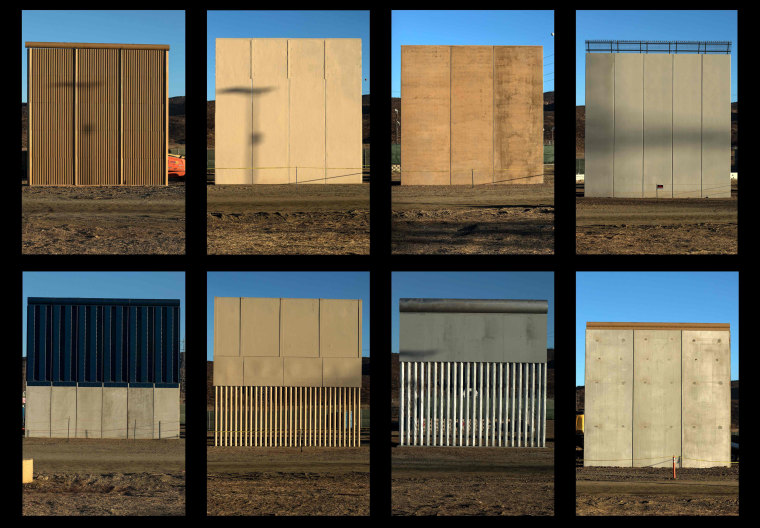 Then, CBP personnel will run comprehensive "breachability" tests on the completed prototypes, each 18 to 30 feet high, and on separate, smaller mock-ups at a nearby facility, agency officials said.
Tests on the prototypes will be used to determine "whether they can withstand breaching methods and equipment," CBP Acting Deputy Commissioner Ron Vitiello said.
"Can it be climbed, can it be dug under, can it withstand cutting tools," Vitiello explained.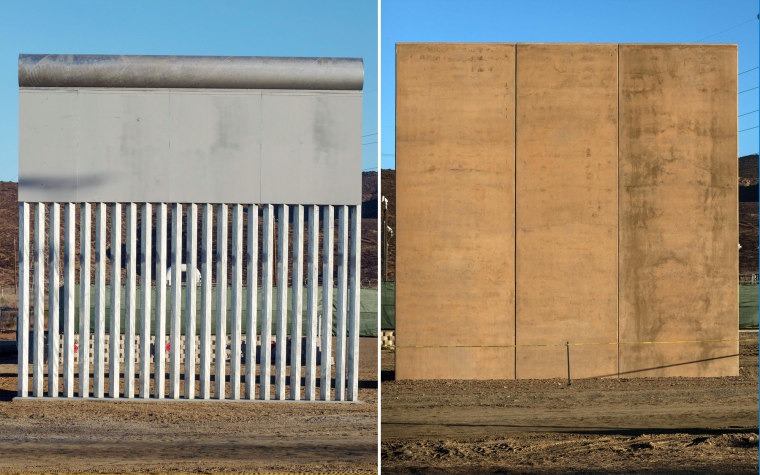 Evaluations at the off-site facility will include another battery of physical tests designed to determine whether the samples can be punctured. According to the Associated Press, those tests will be conducted by workers sporting an array of heavy tools, including sledgehammers, torches and pickaxes.
Testing will take at least 30 to 60 days, CBP officials said, and the results will help the agency determine what features would be used in a new round of construction.
The agency might select one winner, but it's more likely to identify the best features from each of the prototypes to design the specifications for another RFP, or request for proposal, for a new and improved prototype design.
According to a rendering released by U.S. Customs and Border Protection (CBP) officials, Trump's wall has been envisioned as a multi-faceted barrier that features a concrete stretch facing the U.S. and a non-concrete stretch facing Mexico that would allow officials to see through it.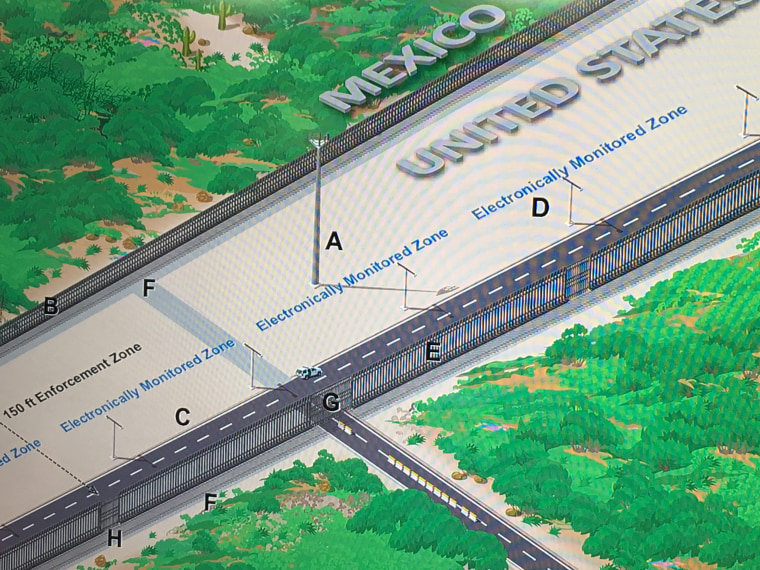 This image shows the concrete portion of the wall (E) would sit on the U.S.-facing side of an electronically monitored zone and another barrier (B) — which can be seen through — faces toward the Mexico. The monitoring zone would be about 150 feet wide and alert patrol agents if someone breached the initial border barrier.
Vitiello said he expected it to take "three to four" months to reach the point where the agency would have that RFP prepared.
After that, the agency would have to evaluate bids, select a bid and, finally, conduct more construction. The same process for the round of prototypes just completed took about seven months (the federal government began soliciting proposals for the current prototypes in March).
But there's another problem that will all-but-certainly add time: There is no funding for anything beyond the current prototype construction.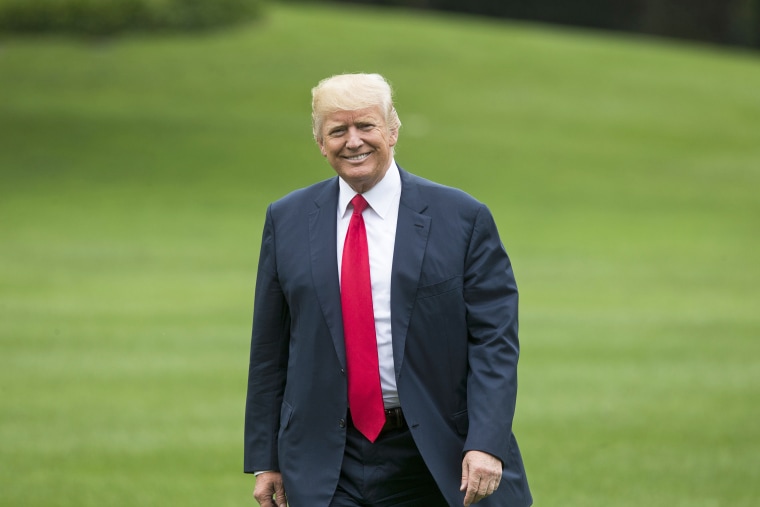 The White House's proposed 2018 budget seeks about $1.6 billion to begin building new sections of the wall and replace existing ones. Furthermore, White House officials have suggested that the entire wall project could cost between $8 and $12 billion. And, internal DHS assessments suggest the cost could be higher — as much as $21 billion.
"Everything that we do new from this point forward will require appropriations," Vitiello said. "It will be expensive."