Migrants crossing the border without documentation dropped on Friday, the first day after Title 42 was lifted, two U.S. Department of Homeland Security officials told NBC News.
U.S. Customs and Border Protection stopped just over 6,200 undocumented migrants on Friday compared with roughly 11,000 on Tuesday and Wednesday, and 10,000 on Thursday, the officials said.
These numbers include both migrants who cross illegally between ports of entry — more than 7,000 of them on Friday — and those who present themselves legally at ports of entry without proper entry documents.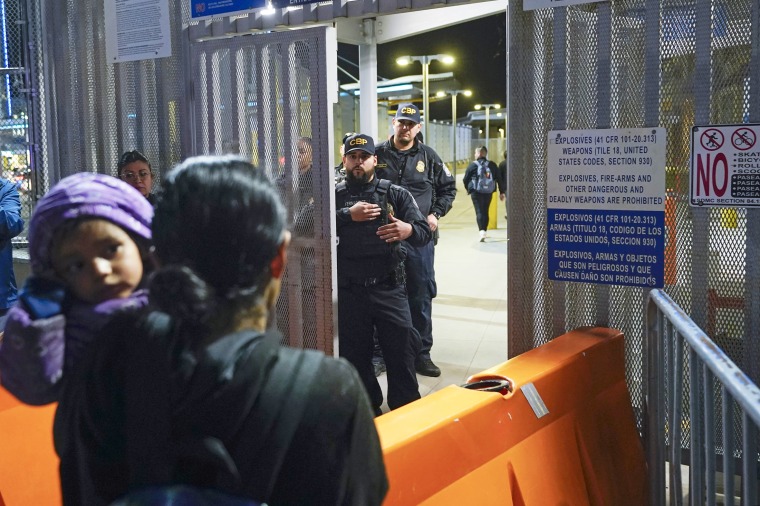 The Covid-era restrictions that allowed immigration officials to quickly turn away migrants at the U.S.-Mexico border expired at 11:59 p.m. ET on Thursday, ushering in tougher policies for asylum-seekers. Homeland Security Secretary Alejandro Mayorkas said in a statement that people who did use a lawful pathway to cross the border would be "presumed ineligible for asylum."
He said agents were ready to humanely process and remove people who are not legally allowed to be in the United States. "The border is not open," he said earlier this week. "People who do not use available lawful pathways to enter the U.S. now face tougher consequences."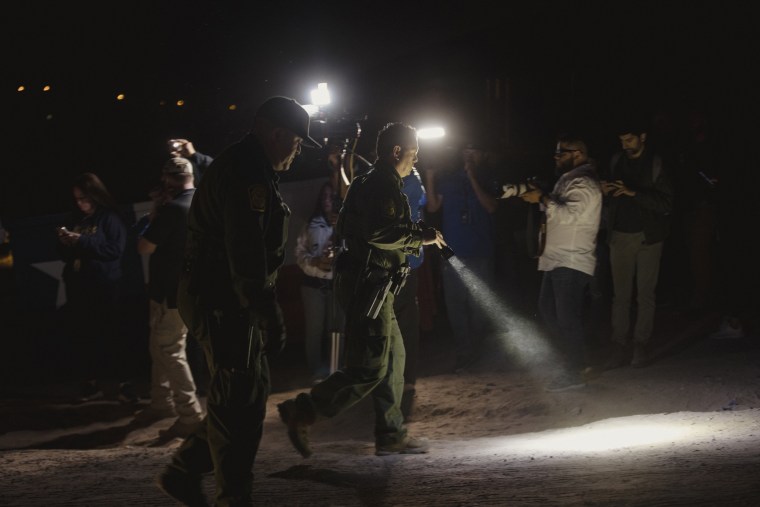 Title 42 was invoked by former President Donald Trump when the coronavirus pandemic broke out, apparently as a way to slow the spread of Covid, but its implementation allowed the Trump administration to expel migrants more quickly without having to consider them for asylum. It was continued under the Biden administration, which had repeatedly sought to end it but its plans were delayed by legal challenges from Republican states' attorney generals.
The pandemic waned, making the public health order that led to using Title 42 moot, and the U.S. Supreme Court canceled arguments in the case. Another administration effort to unwind the policy had been blocked by a federal judge in Louisiana.
Since it was lifted, the government reverted to the previous immigration law, which falls under Title 8 of the U.S. Code of federal statutes.
While border officers can expel people from the country more quickly under Title 42 because they can dispense with the asylum process, migrants aren't assessed penalties they would now face under Title 8: Among them is up to two years in prison if a person re-enters the country illegally after having been removed or deported. Also, people who are removed from the country will be prohibited from re-entering the country, even legally, for five years. If caught re-entering they could face felony charges, imprisonment and longer bans on re-entering the country.