The federal government dropped charges against a former Afghan soldier who said he served with U.S. forces and was arrested and imprisoned after having crossed the U.S. southern border, according to court documents filed in the Western District of Texas on Monday. 
Abdul Wasi Safi crossed the southern border illegally in late September, after, he said, he had passed through multiple countries to reach the U.S. and seek asylum.
Although crossing the border between legal ports of entry is considered a misdemeanor under U.S. law and thousands of migrants are released daily without prosecution for committing the same crime, Wasi Safi has been held in federal prison in Eden, Texas, since his apprehension and faced trial in federal court.
His brother, Sami Safi, a U.S. citizen living in Texas following his service as an interpreter for U.S. forces in Afghanistan, has been fiercely advocating for his brother's release.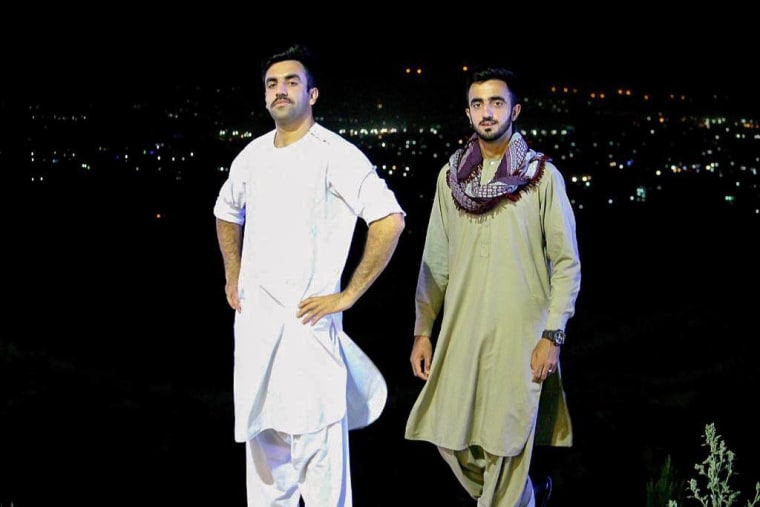 Wasi Safi's case was first reported by The Texas Tribune. Since then, publicity for the case has risen, most recently when Rep. Sheila Jackson Lee, D-Texas, called for him to receive a pardon from President Joe Biden.
The Justice Department has given little explanation for charging Wasi Safi or for dropping the charges. In court filings charging Wasi Safi, Justice Department lawyers did not argue that Wasi Safi was a flight risk or a threat to national security, which are typical reasons prosecutors may argue a migrant should be held without bond. 
In its filing dropping the charges, Justice Department said it was "in the interest of justice" to "dismiss the information" it had filed against Wasi Safi. 
NBC News spoke with the Safi brothers in December. 
"Everyone says, 'You've illegally crossed [the border],' but no one hears my reason," Wasi Safi said on the phone from the federal prison where he has been held. 
Sami Safi said his brother thought that if he came to America, he would be treated as a hero. He detailed the harrowing journey his brother took to the U.S. from Brazil after he obtained a humanitarian visa from Pakistan. He said his brother was ineligible for a Special Immigrant Visa given to many Afghans who served with U.S. forces because he was not paid directly by the U.S. 
Wasi Safi said he served as a special forces intelligence officer in the Afghan National Security Forces. 
Afghans who assisted the U.S. during its 20-year war in Afghanistan have been subjected to violent reprisals by the Taliban.