WASHINGTON — The trial of a Jan. 6 defendant turned into a kind of family therapy session last week, as a Capitol attack defendant representing himself questioned one of his own sons, who was one of several tipsters who turned him into the FBI.
Brian Mock of Minnesota was arrested in June 2021 and was later indicted on several charges including civil disorder; assaulting, resisting or impeding certain officers; and theft of government property. His bench trial before Chief U.S. District Judge James Boasberg, where Mock is representing himself pro se, began last week and is set to resume on July 11, when Mock will retake the stand in his own defense.
Mock's son A.J. Mock was one of several tipsters who turned him into the FBI after the Capitol attack. The younger Mock indicated in his testimony that his father told him that he might not come back after Jan. 6.
"Are you dead?" A.J. Mock asked in one text to his dad after the attack, which was introduced as evidence in the trial.
"Yes, this is how I'm haunting you," Brian Mock replied.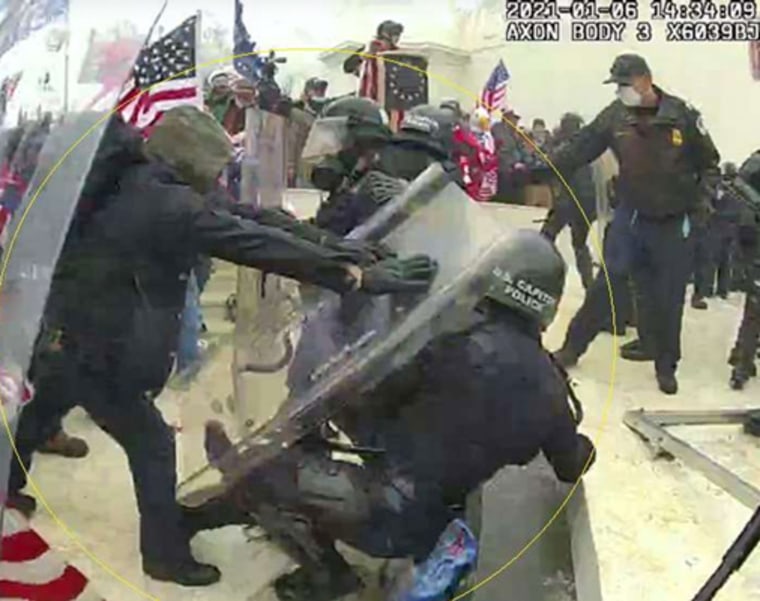 "What you guys did today was treason and a homeland security threat ... Everyone there should be locked up for the rest of their lives, including you," A.J. Mock wrote in a message to his dad that was introduced as evidence at trial. "You STORMED THE F---ING CAPITOL."
He also asked his father "what the hell" made him think "that was a good idea?"
A.J. Mock was originally going to testify for the prosecution, but the government did not call him. Instead, he said, his father paid for A.J. Mock's hotel room and his plane ride to D.C. to testify as a defense witness.
A.J. Mock, who testified that his father exaggerated and engaged in hyperbole online, said that he felt bad about turning his father into the FBI in the nearly two-and-a-half years since the Capitol attack.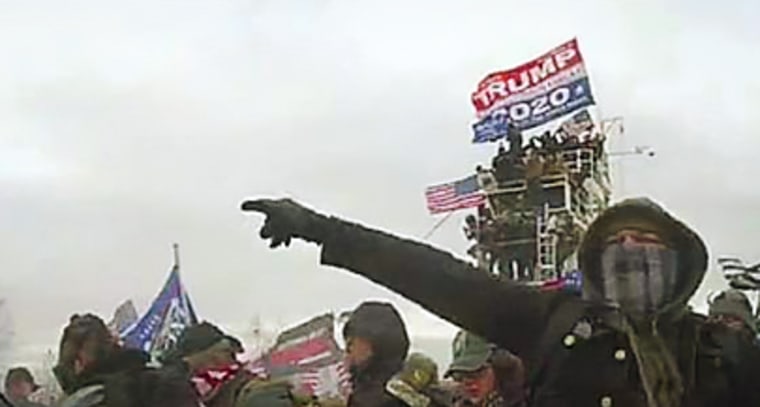 Assistant U.S. Attorney Michael Gordon, on cross-examination, asked A.J. Mock if he would describe his relationship with his dad as complex. A.J. Mock testified that he loved his dad and that he doesn't want to see him go to prison.
A.J. Mock said that his dad was like a broken record when it came to talking about the 2020 presidential election, which Brian Mock believed was stolen. A.J. Mock said he'd make an effort to avoid discussing the topic with his dad and that he "tried to tune it out" when his father talked about the election.
A.J. Mock said he was "in shock" when his dad said he didn't know if he was going to be coming back after Jan. 6; the younger Mock said he "didn't know how to respond." He said he wasn't sure if his father meant that he was going to die on Jan. 6 or if he meant that he would be arrested.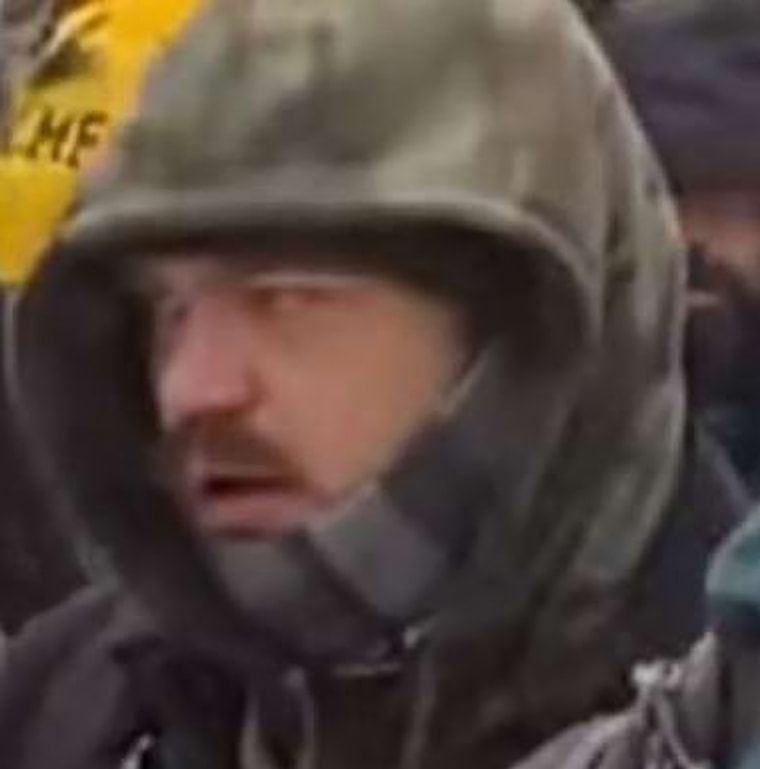 Video cited by the government shows Mock shoving an officer and appearing to kick an officer. "Get out!" Mock yelled at officers in the videos. "Go!" Video cited by the government then shows Mock shoving another officer, and then picking up multiple riot shields and passing them back into the mob. Online "Sedition Hunters" who have identified hundreds of Jan. 6 defendants as well as hundreds more participants who have not yet been charged dubbed Mock "Amoral Combat," referencing the video game series.
Brian Mock has not denied his presence at the Capitol and argued that he was on the defensive ahead of Jan. 6 because of anitfa. But A.J. Mock said under questioning from his dad at trial that he did not recall Brian Mock talking about antifa ahead of the attack.
A.J. Mock testified that he and his dad had a "love-hate relationship" ("That's fair," said his dad), that they don't see eye-to-eye on politics and that both of them are stubborn.
"Chip off the old block," Brian Mock said.
At one point, on redirect, Brian Mock tried to elicit his son's sexual orientation on the stand, but Judge Boasberg said it was beyond the scope of his testimony. It's unclear what he intended by the question and he moved on.
Brian Mock said that he'd forgiven his son right away when he learned that A.J. Mock had turned him into the FBI and asked his son whether he would lie on the stand to keep him out of jail.
"No," A.J. Mock said at trial. "I just want the truth to be heard."
"You know I'm proud of you, right?" the defendant asked.
"Yes," his son replied.
"And you know I love you, right?" the defendant asked.
"Yes," A.J. Mock replied.
The government didn't object. Outside the courtroom after the testimony, both men shed tears.
More than 1,000 people have been arrested in connection with the Jan. 6 attack, and there's been a noticeable uptick in arrests in the past few weeks. Hundreds of additional cases are in the works. The statute of limitations for crimes committed on Jan. 6 expires in early 2026.