Move over Hillary Clinton's emails; make room for Joe Biden's documents.
Republicans have seized on news that classified documents were found at an office used by Biden after he left office as vice president — arguing that the revelation shows the FBI unfairly targeted former President Donald Trump when it raided his Mar-a-Lago home to retrieve classified documents. 
The differences between the two cases are significant. But even Democrats acknowledge the issue will give the new GOP-controlled House a fresh line of attack against the White House and may help Trump neutralize or counteract one of the most potent charges against him.
Former Obama strategist David Axelrod tweeted a "get out of jail free" card from the board game Monopoly and wrote, "Story is much different but this is the image that flashed before Trump's eyes when [the Biden] docs story broke."
Trump and his allies wasted no time crying hypocrisy on the Biden documents, with Fox News host Tucker Carlson saying Monday night that Biden did "exactly the same thing that he has accused Donald Trump of doing." (Biden's office returned the documents as soon it became aware of them, while the process to retrieve Trump's document has stretched for months and required search warrants and subpoenas.)
The new chairman of the House Oversight Committee, Rep. James Comer, R-Ky., said on Fox News that the story was further evidence of a "two-tier justice system within the [Department of Justice] with how they treat Republicans vs. Democrats."
And Trump himself asked on his Truth Social platform, "When is the FBI going to raid the many homes of Joe Biden, perhaps even the White House?" (The White House is a secure location, so classified documents there would be unlikely to run afoul of the law.)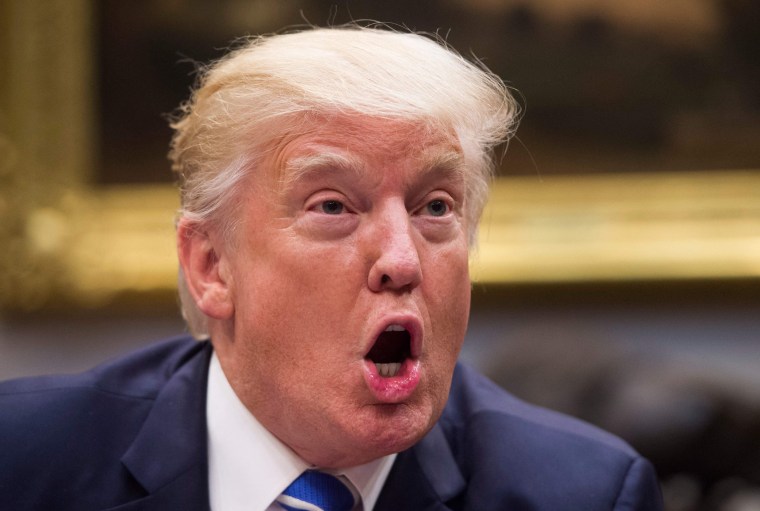 David Brock, a former right-wing journalist who had a change of heart in the 1990s and went on to start several liberal super PACs, said, "If I were them [Republicans], I would be doing exactly what they're doing, which is to muddy the waters."
"It sort of perfectly tees up the narrative that they want in the context of this new subcommittee on the weaponization of government," added Brock, referring to a new House investigative panel under Rep. Jim Jordan, R-Ohio, a diehard Trump ally who now chairs the Judiciary Committee. "The goal here is to confuse the public and protect Trump. The new committee is basically an ongoing cover-up."
Biden's team said they immediately notified authorities and turned over less than a dozen documents with classified markings — apparently kept by mistake — after they were discovered while cleaning out an office Biden used after he left the vice presidency. The government was not aware the documents were missing until Biden's lawyers notified them.
Trump's team, meanwhile, was allegedly not forthcoming about documents he possessed and for months resisted turning them over, leading to the extraordinary FBI raid to retrieve them.
Brock, who founded the liberal watchdog group Media Matters and runs a new Biden defense group called Facts First, said mainstream news outlets are often tempted to create a "false equivalence in stories like this."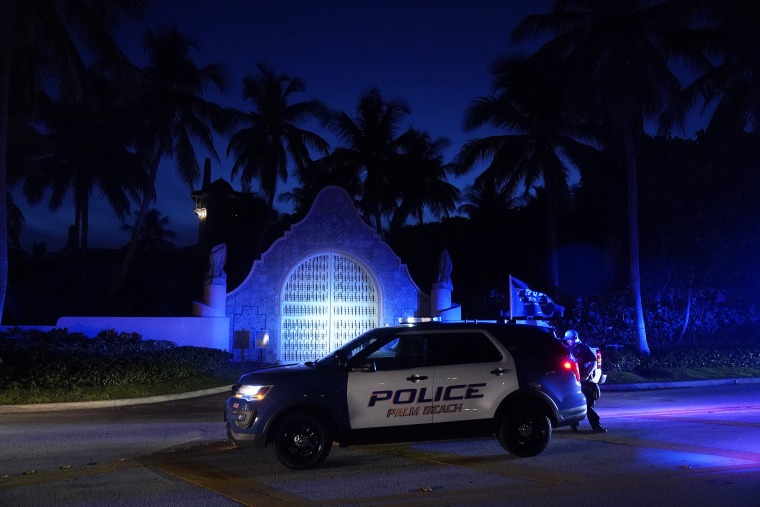 "The devil is in the details and the details show no equivalence whatsoever — it's night and day. The question is whether that comes through or not," Brock added. "Most people read headlines. So even if the press does its job, there is some danger of a false impression being created in the public that both sides did it. That's false, but there is some danger that that sinks in."
Eric Schultz, a veteran of partisan oversight wars from his time in the Obama White House, when he was the spokesperson charged with responding to Republican congressional investigations, agreed that "the right and some in the press are going to try and use this to muddy the waters."
"It creates fodder that I wish otherwise didn't exist, but the truth is the other side manufactures bogus arguments all the time, whether there's a kernel of truth or not. So it's up to journalists and people watching this to be discerning," he said. 
Federal record-keeping rules have been a source of scandal long before the Mar-a-Lago raid.
From "Filegate" during Bill Clinton's presidency to strategist Karl Rove's use of a nongovernmental email account in the George W. Bush White House, the controversies catch fire because they play into Americans' deep-seated suspicions about the perceived secret agendas and hidden actions of the powerful.
And of course, the FBI investigation into classified documents on former Secretary of State Hillary Clinton's private email server may have sunk her 2016 presidential campaign.
But Biden allies say he is better equipped to weather such a controversy not only because the details of the case are more sympathetic, but because in a cynical political era, Biden can draw on an unusual level of public trust and personal favorability.
"I think people have a fundamental appreciation of Joe Biden and understand and respect him ... think he deserves the benefit of the doubt," Schultz said. "Very rarely, if somebody did something actually wrong, would they notify the authorities."
Recent polls show most Americans have little interest in Congress investigating Biden and are more likely to trust him over Trump or the new Congress. 
"I think the fake outrage is going to backfire," said Zac Petkanas, a Democratic communications strategist who was brought onto the Clinton campaign in part to handle questions about her emails.
"I think House Republicans have tied themselves into knots already," Petkanas added, noting GOP lawmakers have downplayed Trump's documents. "They were making jokes about the Trump obstruction of a federal investigation. James Comer said Trump's documents are not 'a priority.' So how can they with a straight face say that the Biden documents have legs but Trump's do not?"