WASHINGTON — The FBI searched the offices of the Penn Biden Center for Diplomacy and Global Engagement in mid-November after classified documents were discovered there, two senior law enforcement officials confirmed Tuesday.
The officials said that President Joe Biden's lawyers cooperated with the search and that no search warrants were used. NBC News does not know the exact date of the search or whether classified documents or anything else of importance were found. The FBI search was first reported by CBS News.
Biden's lawyers originally found some classified documents at the Penn Biden Center in an office used by the president on Nov. 2. Biden's lawyers said they immediately notified the Justice Department and the National Archives about what was discovered.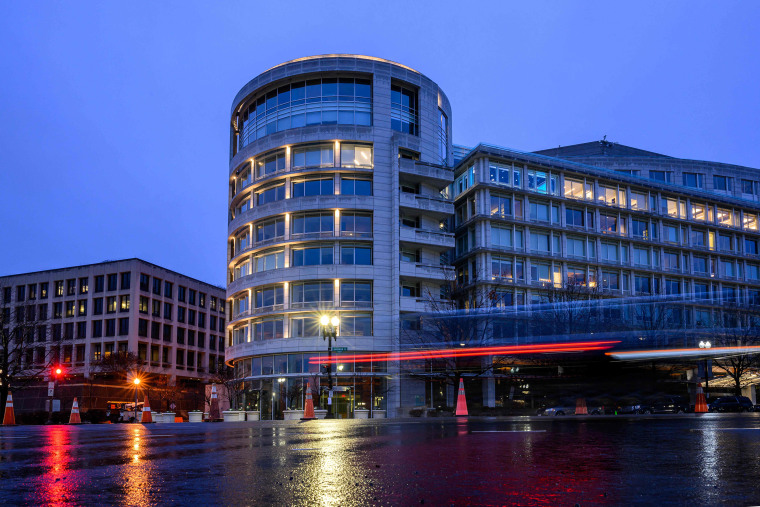 Neither the White House nor Biden's personal lawyers had previously divulged information about the FBI's search in November. The FBI also searched Biden's residence in Wilmington, Delaware, this month after his lawyers offered to provide access to his home.
As a result of that search, six more items, including documents with classified markings, were found in Biden's Delaware home, said Bob Bauer, his personal attorney.
The documents at the Wilmington home appeared to be related to Biden's time as vice president, Bauer said, as well as to his tenure in the Senate, and they were found after Biden's counsel offered full access to the premises.
A pair of Republican-led committees in the House are investigating Biden's handling of classified documents, and Attorney General Merrick Garland appointed a special counsel to lead the federal government's probe.
In early January, a White House lawyer revealed the discovery of "a small number of documents" with classified markings at the Penn Biden Center in November, just a few days before the midterm elections. Biden's attorneys found them in a locked closet as they prepared to vacate office space at the Penn Biden Center.
Meanwhile, former President Donald Trump has been under investigation over his possession of classified documents at his Mar-a-Lago estate in Florida. Last summer, FBI agents executed a search warrant and uncovered more than 100 documents with classification markings, including some marked top secret. In December, it was reported that two more documents with classified markings had been found in a Florida storage facility not far from Trump's Palm Beach resort and turned over to the FBI.
After it was reported that classified documents had been in Biden's possession, former Vice President Mike Pence asked outside counsel this month to look for records bearing classified markings at his home in Indiana. Pence's lawyers said a "small number" were found.