Jacob Wohl, a pro-Trump fan of conspiracy theories, and Jack Burkman, a conservative lobbyist and radio host, stood in front of a half-full room of reporters and activists at a D.C.-area Holiday Inn Thursday to detail their allegations of sexual misconduct against Robert Mueller, the special counsel probing Russian interference in the 2016 election.
The woman who they said has made those allegations, a Los Angeles native in her 30s, was slated to attend the news conference and give her own account. But, Wohl said, she feared for her life and on arriving in Washington, "panicked and boarded a flight to another location." Burkman promised she would appear at another news conference in the near future.
Wohl and Burkman took turns speaking at the podium, detailing the allegations, complimenting each other, and defending their professional records against charges of conspiracy peddling and political bias.
The conference was streamed by several reporters in the room. A pickup truck parked in the lot outside by one of the activists in attendance carried a giant inflatable rat wearing a blond Trump toupee.
Earlier this week, several journalists reported on Twitter that they had received suspicious emails from a woman claiming someone had offered to pay her for making sexual misconduct allegations against Mueller. The journalists said those offers had come from SureFire Intelligence, a company NBC News connected to Jacob Wohl through telephone and domain records. Their claims were later bolstered by a second woman who came forward with an email offering similar payments in exchange for smearing Mueller, signed by a SureFire agent.
Burkman opened the news conference by addressing the controversy.
"None of this is true," Burkman said of the allegations he and Wohl had been involved in a plot.
"There were no offers of payment, there was no wrongdoing, there was no bribery, there was nothing illegal or untoward or unethical that took place here," Wohl said.
The special counsel's office asked the FBI to investigate the matter last week, after learning of the alleged plot to smear Mueller. Burkman and Wohl said they had not been contacted by the FBI. "I don't think the bureau would embarrass itself by calling us, talking about people that don't exist," Burkman said.
Wohl told reporters the woman making allegations had contacted Wohl with claims Mueller had sexually assaulted her in a New York City hotel room in August of 2010.
Explaining that his "default position" is "to not believe" women who come forward with allegations of sexual assault, Wohl told reporters that he found the woman now accusing Mueller credible. Wohl said that he met her after she hired his company SureFire Intelligence to handle "an estate matter." She later came back to him with the allegations.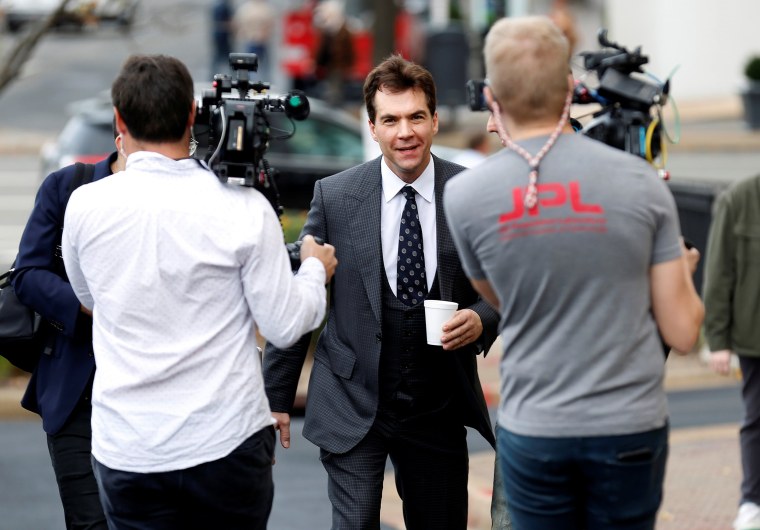 Little is known about the woman allegedly making these allegations. After Wohl and Burkman went back and forth on the exact spelling of her name, Wohl described her as a fashion designer, who was "well-educated and comes from a good family."
"She is a gal who has an illustrious background and she is not politically oriented," Wohl said.
"We went through every meticulous detail of her allegation, we cross-referenced it with public records, we joined historical societies to get some of those records," he said. Wohl said they were "in the process" of going to police with the woman's allegations and would file a report by the end of next week.
Burkman then stepped in and said the decision would be "up to my client," and the evidence-gathering process was mid-investigation. "We have tentacles out in all directions gathering evidence," Burkman said.
They further claimed to have more victims whose stories they were currently vetting. "Hundreds of people have contacted us" this week, Wohl said.
Burkman is well-known for peddling baseless conspiracy theories surrounding the murder of Democratic aide Seth Rich and promoting bombshell information that never materializes. Last November — again at a Holiday Inn — Burkman sent reporters home without making good on what he had advertised as new allegations of sexual harassment against a member of Congress.
Likewise, Wohl, a former hedge fund manager now banned from the financial industry, has amplified prominent conspiracy theories as a writer for The Gateway Pundit, an often-inaccurate right-wing website.
When Wohl and Burkman opened the floor to questions, the assembled reporters were unrestrained.
Wohl was asked about his political bias, specifically for his tweets attacking Mueller, including one where he wrote the special counsel should be sent to Guantanamo Bay. Wohl said his personal opinion had no effect on his professional handling of the investigation.
Other reporters questioned 20-year-old Wohl's experience in the intelligence gathering business and why he had lied to reporters days earlier when he denied having any part in the investigation. Burkman responded, calling Wohl "a child prodigy who has eclipsed Mozart."
At one point, Will Sommer from The Daily Beast said, "No one is discounting [the woman's] account. We didn't know her name until 20 minutes ago. We're questioning both you two very un-credible people."
NBC News has elected not to publish the woman's name because she has not gone public, and because of concerns about Wohl and Burkman's credibility.
When questioned about a Washington Post account of Mueller at jury duty in D.C. on the date of the alleged incident in New York, Wohl accused the paper of reporting the story to discredit the woman.
When reporters laughed at Wohl's suggestion that "sometimes people go to jury duty, but they're also somewhere else," Wohl admonished the audience. "It's not funny. It's not a laughing matter," he said.
As the hour they had booked was almost up, Burkman announced he would take one more question. Someone from the back shouted, "Are you both prepared for federal prison?"
"No we are not," Burkman answered.