WASHINGTON — A Trump supporter who was recording with a GoPro strapped to his helmet when he jumped through a broken window to storm the U.S. Capitol on Jan. 6 was sentenced to nine months in prison on Tuesday.
Anthony Puma, a Michigan resident, pleaded guilty in August, admitting that, with his GoPro strapped to his head and recording, he bragged about scaling a Capitol wall before jumping through a broken window. He ended up in Sen. Jeff Merkley's Senate hideaway office, where rioters were smoking marijuana.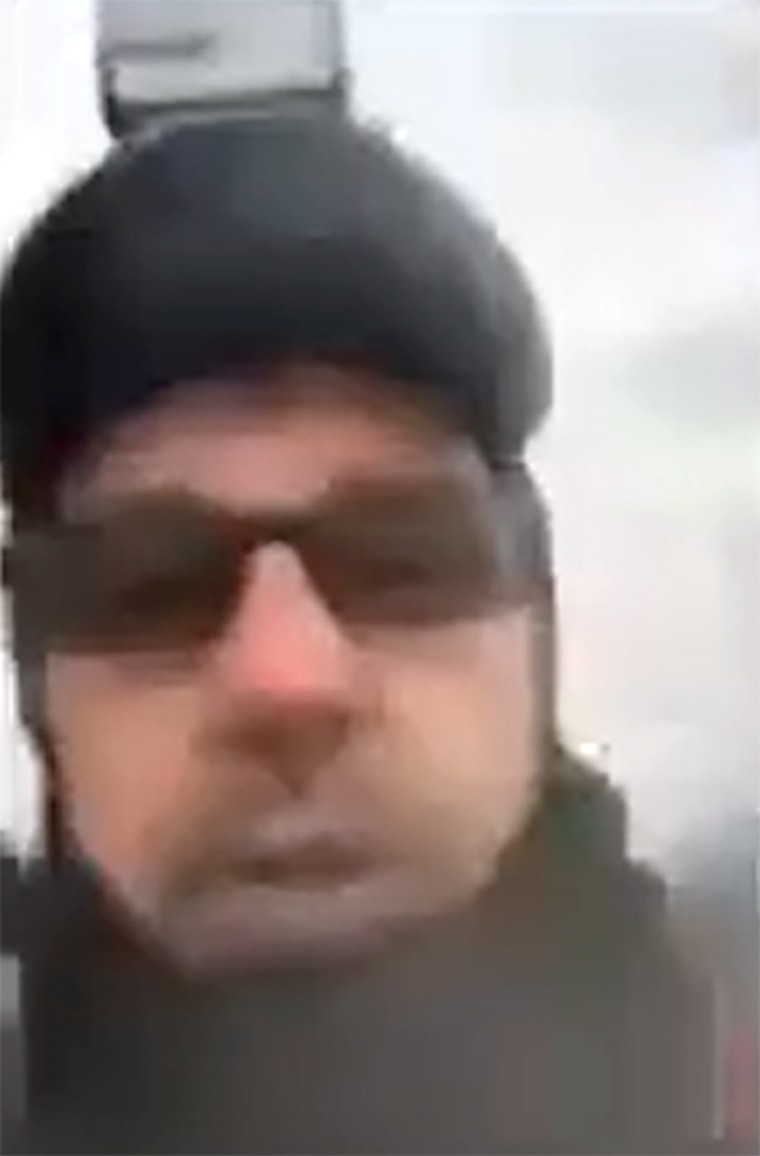 "There you go. Right through the f------ window. That's how we do it," Puma said after jumping through the window.
The Justice Department sought 18 months in federal prison and pointed to his preplanning to storm the Capitol.
"On the 6th when we are all there in the capital and he is givin his second term the people will see. Then you never know we might have to start killing some commie b-------. #stopthesteal," Puma wrote on Facebook in December 2020. On Jan. 5, 2021, he warned in another post, "War is coming," and later asked "What time do we storm the House of Representatives?"
Later, he posted, "Hopefully we are storming the House of Representatives tomorrow at 100pm."
Puma's lawyers argued he'd been punished enough.
"Despite Mr. Puma's disrespectful and thoughtless conduct on January 6, 2021, the fact remains that he was never violent, never destroyed property and did not bring weapons or act in concert with extremist groups," his lawyers argued.
Puma's lawyer noted Tuesday that Puma has not made social media statements downplaying what he did in two years. "He feels tricked and manipulated" by political leaders, the attorney said. "We can trust that Mr. Puma is really sorry."
Puma addressed the court in tears, apologizing to his family and the nation, and said he had many friends in law enforcement. His middle son addressed the judge, saying that his dad never missed a sporting event or an academic event, while his wife told the judge Puma was a man of faith and that this was out of character.
"He may have done this ignorant, unspeakable thing" and "made poor choices," she said, but that isn't all he is. "I don't know why he did it," she added.
In handing down his sentence, Judge Paul Friedman said Puma still bore responsibility. "Were you duped by Donald Trump and by QAnon? Yes, maybe so," Friedman said. But adults need to take responsibility for their actions at some point, he said.
The Office of the D.C. Federal Public Defender, which is representing Puma, opposed the release of the GoPro videos, marking the first time it has come out against releasing video in a Jan. 6 case. The office said that "extraordinary circumstances" required its opposition because "Mr. Puma's livelihood and ability to be gainfully employed will undoubtedly be in jeopardy if the media releases the video exhibits in this case to the public."
"The media has had almost unfettered access to all video exhibits filed in January 6 cases for almost two years now — regardless of any particularized interests in the specific defendants in each case," the office wrote.
Puma's defense team said that while they were primarily concerned with their client, "it is worth also noting that there are many individuals in his Go-Pro footage that have not been charged that are implicated by this surveillance" and that the release "could lead to prejudice to other uncharged individuals as well."
NBC News is a part of the media coalition that requested access to the videos. A judge granted that request.