WASHINGTON — Attorney General Jeff Sessions has ordered senior federal prosecutors to evaluate whether a special counsel should be appointed to investigate concerns raised by Republicans, including alleged unlawful dealings by the Clinton Foundation and the sale of a uranium company, according to a document obtained Monday by NBC News.
In a letter to the chairman of the House Judiciary Committee, Assistant Attorney General Stephen Boyd said the Justice Department lawyers would make recommendations to Sessions and Deputy Attorney General Rod Rosenstein about whether an investigation should be opened or expanded, or whether a special counsel should be appointed, related to a host of issues of concern to Republicans.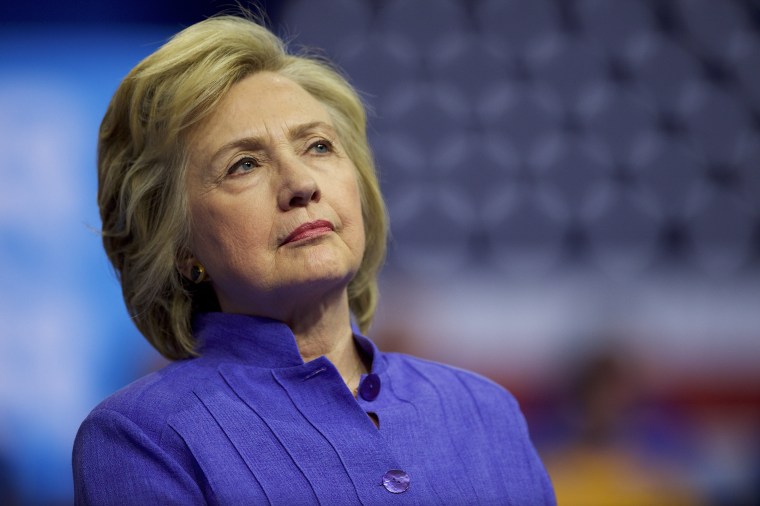 Boyd said he was neither confirming nor denying whether the Justice Department was currently investigating any of the matters the letter refers to.
"While this policy can be frustrating, especially on matters of great public concern, it is necessary to ensure that the Department acts with fairness and thoughtfulness, and always in a manner consistent with the law and rules of the Department," Boyd wrote.
Boyd's letter didn't specify the nature of the allegations involving the Clinton Foundation, but in a letter calling for the investigation, Judiciary Committee Chairman Bob Goodlatte, R-Va., discussed "WikiLeaks disclosures concerning the Clinton Foundation and its potentially unlawful international dealings" and "connections between the Clinton campaign, or the Clinton Foundation, and foreign entities, including those from Russia and Ukraine."
Those issues, as well as the sale of Canadian uranium interests to a Russian company in 2010 while Hillary Clinton was secretary of state, have become Republican talking points and have been fixtures on conservative media for months.
Boyd pointed out that the Justice Department's inspector general was already investigating some of the issues raised by Goodlatte and other Republicans, including former FBI Director James Comey's handling of the Clinton email investigation.
He said the inspector general would consider whether to expand his probe based on the concerns Republican House members raised in their letter.
NBC News reported last month that Robert Mueller, the special counsel investigating allegations of collusion between Russia and Donald Trump's presidential campaign, has expanded his inquiry to include alleged links between Russian interests and at least one Democrat, Tony Podesta, the brother of Hillary Clinton's campaign chairman.
CORRECTION (Nov. 14, 2017, 2:48 a.m.): An earlier version of this article misidentified Tony Podesta. He is the brother of John Podesta, who ran Hillary Clinton's 2016 presidential campaign; Tony Podesta was not Clinton's campaign chairman.