The Florida man charged with sending bombs to several prominent Democrats, as well as to CNN's headquarters, "conducted a domestic terror attack," federal prosecutors said in a new court filing.
Cesar Sayoc, 56, targeted former President Barack Obama, former Secretary of State Hillary Clinton and a dozen others with explosive devices containing "shards of glass that could only have been intended to maximize harm to the defendant's victims," according to court papers.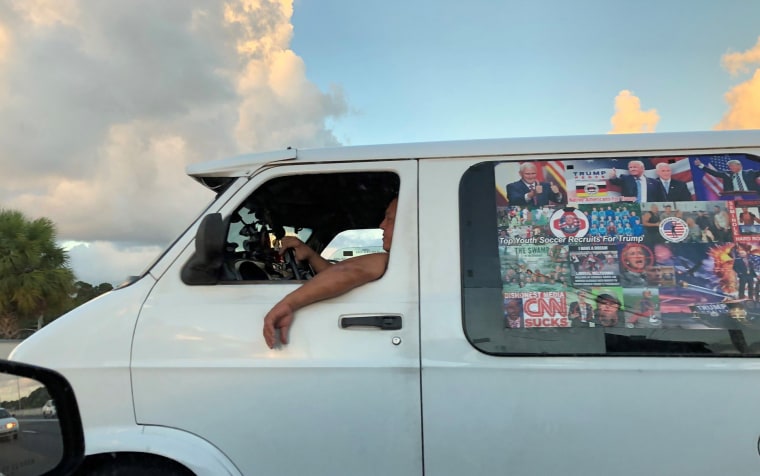 Prosecutors allege that based on their searches of Sayoc's electronic devices, he started planning the attack as early as late July.
According to the court filings, Sayoc conducted several searches on his laptop on Sept. 18 that included "cnn building," "george soros and family" and "hilary (sic) clinton and family." Sayoc also allegedly searched for "james clapper wife and kids," "eric holder wife and kids," and "john brennan wife and kids."
Between July 15 and Oct. 23, Sayoc conducted the following searches on his phone: "hilary Clinton hime address (sic)," "address Debbie wauserman Shultz (sic)," and "address for barack Obama," among others, according to prosecutors.
The new filings were made as federal prosecutors in New York seek to keep him detained in Florida until he can be moved to New York where he will face trial.
Sayoc, a former male stripper and ardent defender of President Trump, is accused of sending at least 15 pipe bombs. None of them went off.
Prosecutors say he kept a list of more than 100 potential targets.
Investigators recovered two fingerprints belonging to Sayoc on the packages. They also uncovered his DNA on components of 10 of the bombs, prosecutors said.
Sayoc was arrested last Friday in South Florida where he was living out of his car. He's facing five federal charges in Manhattan carrying a combined maximum sentence of 48 years behind bars.