LOS ANGELES — Federal prosecutors allege Paul Manafort's former son-in-law engaged in wire fraud and identity theft during a high-end, Los Angeles-area real estate scam while out on bond awaiting sentencing for different real estate-related financial crimes, according to a criminal complaint unsealed Wednesday.
The LAPD arrested Jeffrey Yohai, a real estate developer who did deals with Manafort, a week ago on suspicion of fraud and turned him over to federal officials Wednesday morning. He is expected to make his initial appearance on the new charges Wednesday afternoon.
The FBI says that Yohai had been hard to find because over the past several months he's driven two different Rolls Royces, a Porsche Panamera, a Cadillac Escalade, and a Range Rover — all likely rented, the bureau says in court documents, in an effort to avoid detection.
Yohai, who divorced Jessica Manafort in August 2017, was previously charged by federal prosecutors with conspiracy to commit bank and aggravated identity theft after defaulting on $15 million in real estate loans.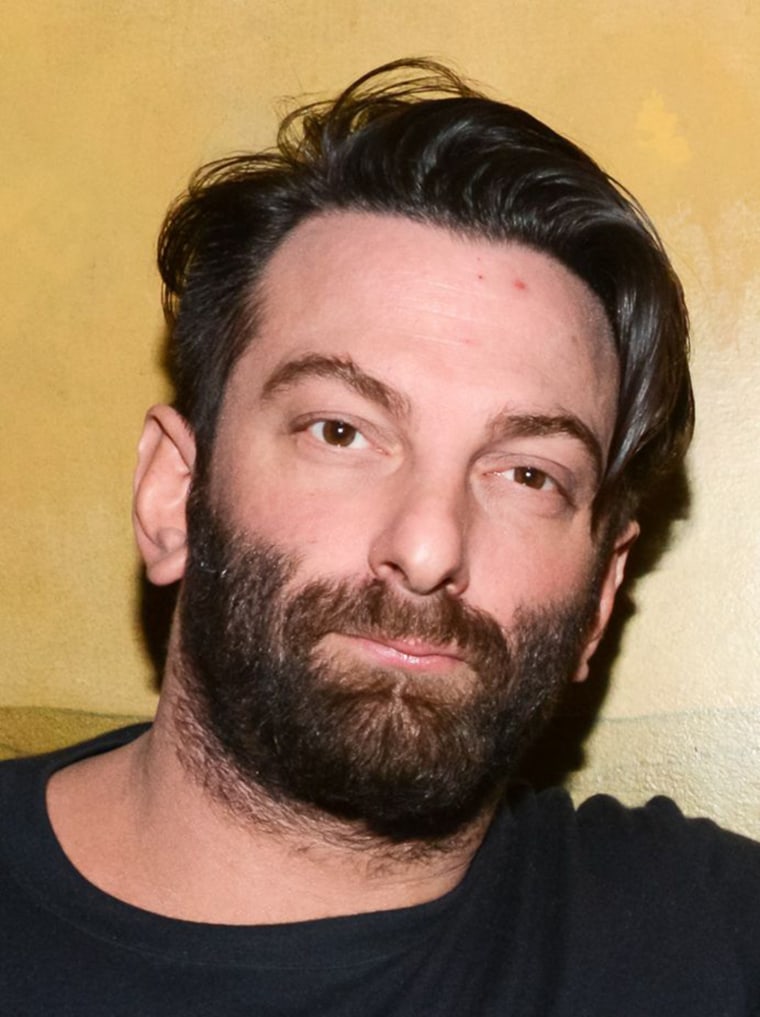 In February 2018, Yohai pleaded guilty to misusing construction loan funds and another charge. His sentencing was continued to Jan. 18, 2019.
According to the complaint in the original case, in 2015 and 2016 Yohai obtained $15 million in loans to purchase and rehabilitate three properties in the Hollywood Hills, then defaulted on the loans.
Federal prosecutors now say his modus operandi in his "new crimes" is "strikingly like" that of his original federal offenses, and "involves some of the same participants."
While Yohai was out on bond awaiting sentencing for his original offenses, say prosecutors, he and alleged co-conspirators would trick lenders into providing millions of loans based on false and inflated property appraisals of luxury homes that they did not own. They would then promise the actual owners of the luxury homes that they would secure wealthy short-term renters for their properties.
According to the 43-page complaint filed Oct. 17 in the Central District of California, Yohai would then use the money to pay pre-existing debts or personal expenses.
While he was collecting rent from tenants, including an unidentified NBA basketball player who paid $50,000 in rent for two months, prosecutors say Yohai kept the scam going by supplying the real owners of the properties with worthless checks and falsified wire transfer records.
If the victim demanded repayment, Yohai would often buy time by sending checks written on accounts with insufficient funds. When those checks bounced, according to the complaint, Yohai would assert he wired the money back to the victim and send fake wire transfer documentation, "insisting that there must be some banking mistake to explain why the funds never arrive."
The complaint alleges Yohai made false statements to investors during a lunch to the effect that "he 'turned state's evidence' on … Manafort" and "that he had to go to 'D.C.'" to meet with staff from special counsel Robert Mueller's office or "downtown" to meet with "the feds." But the complaint does not specify whether Yohai ever met with any members of Mueller's team, and makes no further mention of the special counsel, whose investigation led to his ex-father-in-law's conviction and guilty pleas on multiple criminal counts.
Federal prosecutors in California and the special counsel have looked into Manafort's business deals with Yohai, who was Manafort's partner in four California property deals that failed and were placed in bankruptcy. Manafort's holding company, MC Brooklyn Holdings, also bought a brownstone in Brooklyn, New York, in December 2012 for $2,995,000 that was brokered by Yohai, real estate postings online show.
Manafort pleaded guilty and agreed to cooperate with Mueller shortly before the start of his second trial in mid-September. The Brooklyn home is one of several properties that Manafort agreed to forfeit as a result of his plea agreement.
Andrew Blankstein reported from Los Angeles. Tom Winter reported from New York.