A day after saying that he expects to be indicted by special counsel Robert Mueller, conservative commentator Jerome Corsi abruptly canceled an interview with NBC News.
Corsi, an associate of Roger Stone, was in a car heading to Manhattan from his New Jersey home about 12:30 p.m. when his lawyer David Gray received a planned phone call with the special counsel's office, Gray said.
By then, Gray already suspected that the interview would likely not go over well with Mueller.
"They're not going to be happy about what Dr. Corsi's doing and he knows that," Gray had told NBC News earlier in the day.
Gray added that Corsi felt pressured by Mueller's team to provide information that supported a certain storyline. "They're only wanting to hear one thing and he can't give them that one thing," Gray said without elaborating.
About 1 p.m., Corsi was sitting inside his car outside Rockefeller Center when NBC News received a text from Gray. Gray had just finished speaking with Mueller's team, he told NBC News.
"On advice of counsel, Dr. Corsi is cancelling today's interview," the message read. "No further comment."
"Things have changed," Gray told NBC News in a follow-up conversation. "I've got to play this a certain way."
The mysterious change of plans came roughly 24 hours after Corsi told NBC News that he expects to face perjury charges in Mueller's investigation of Russian election meddling.
Mueller's prosecutors have questioned Corsi extensively in the past year over his knowledge of WikiLeaks obtaining hacked emails from Hillary Clinton's campaign chairman John Podesta ahead of the 2016 presidential election, according to Corsi and others with knowledge of the investigation.
"I don't recall ever meeting [WikiLeaks founder] Julian Assange or getting information from anyone about what he had including the Podesta emails," Corsi said Monday. "But they have all your emails and phone records…They're very good at the perjury trap."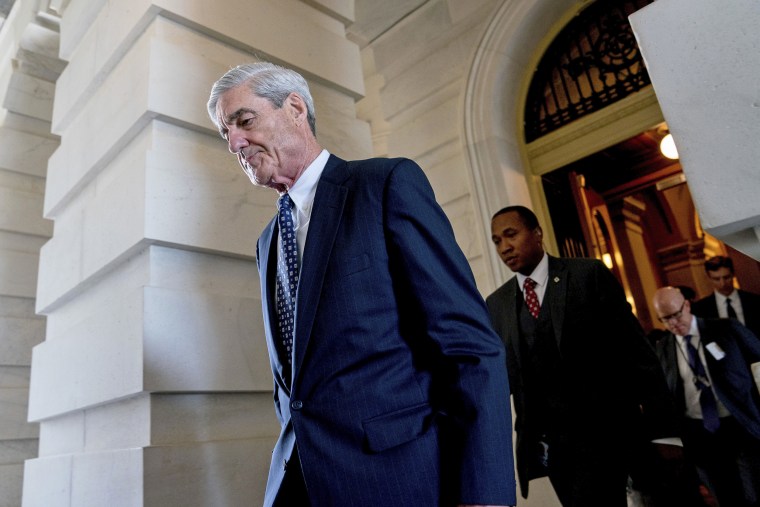 Corsi is apparently insinuating that he might have forgotten a communication related to Wikileaks that was in the possession of Mueller's investigators.
Mueller's spokesman, Peter Carr, declined to comment Monday.
NBC News reported late last month that Mueller's office had obtained communications suggesting that Corsi was aware in advance that Podesta's emails had been stolen and handed to WikiLeaks in Oct. 2016.
Corsi is one of nearly a dozen Stone associates who have been summoned by Mueller to appear before his Washington, D.C,. grand jury, according to people familiar with the investigation.
Corsi told NBC News that he "figured out" that Podesta's emails would be released in October after reading the initial WikiLeaks dump of Democratic National Committee emails and finding few Podesta messages among them. He said he connected the dots and anticipated they would be published later by Wikileaks.