Jerome Corsi, an ally of Roger Stone, says special counsel Robert Mueller offered him a plea deal on one count of perjury related to statements about his contact with WikiLeaks founder Julian Assange. Corsi says he plans to reject the deal.
"They want me to say I willfully lied. I did not intentionally lie to (the) special counsel," Corsi told NBC News.
Corsi said he initially told Mueller's team in early September that he had no recollection of being in communication with Assange in the lead-up to WikiLeaks releasing thousands of emails stolen from Hillary Clinton campaign chairman John Podesta. But Corsi said he amended his testimony in a November interview after Mueller's investigators presented him with a binder of his emails from 2016.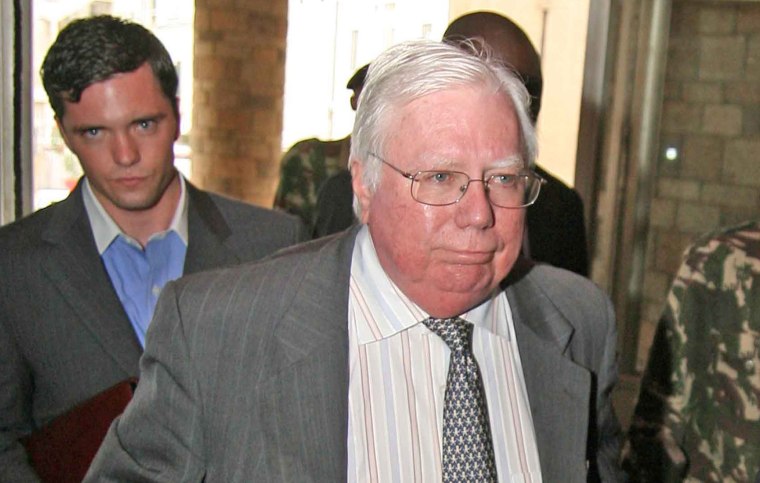 Corsi insisted that he had forgotten "almost everything about emails in 2016" when he first spoke to Mueller's investigators.
"I will not lie to save my life," Corsi said. "I'd rather sit in prison and rot for as long as these thugs want me to."
A spokesman for Mueller's office declined to comment. Corsi's lawyer, David Gray, also declined to comment.
Mueller's office spent two months investigating whether Corsi learned before the public that WikiLeaks had obtained emails hacked by Russian intelligence officers — and whether he passed information about the stolen emails to Stone, a former Trump campaign adviser, multiple sources have told NBC News.
Stone has repeatedly denied any collusion with Wikileaks. On Monday, he released a lengthy statement defending Corsi and attacking Mueller.
"I continue to see that my friend Dr. Jerry Corsi is being harassed by the Special Counsel, not for lying, but for refusing to lie," Stone said. "It is inconceivable that in America someone would be prosecuted for refusing to swear to a false narrative pushed on him by the Muller investigators."
Stone said it wasn't until after WikiLeaks published the Podesta emails that he had his "first ever communication of any kind" with Corsi about those emails. "Prior to that, our discussions had been limited to the research he had been doing on the money and business ties that the Podesta brothers had with Russian interests," Stone said.