ALEXANDRIA, Va. — A Russian woman who works for an oligarch close to Russian President Vladamir Putin has been charged with attempting to meddle in the 2018 midterm election.
The charges, filed Friday in the Eastern District of Virginia, accuse Elena A. Khusyaynova of St. Petersburg with using social media platforms to create thousands of social media and e-mail accounts — appearing to be from people in the U.S. — to "create and amplify divisive social media and political content." The case is not being brought by special counsel Robert Mueller's team.
Among the other topics were gun control, gay rights, the women's march and the NFL national anthem debate. They also keyed off specific events, including the Las Vegas shooting and the Unite the Right rally in Charlottesville, Virginia. The content adopted several viewpoints, not just one, court documents said.
Among the politicians attacked were John McCain, Paul Ryan, Marco Rubio, Mitch McConnell and former President Barack Obama.
Khusyaynova's operation also targeted Mueller, pushing out an article published by the right-wing website WorldNetDaily that was titled, "The 8 Dirtiest Scandals of Robert Mueller No One Is Talking About," the criminal complaint said.
However, one account seemed to support Mueller. "Dear @realDonaldTrump: The DOJ indicted 13 Russian nationals at the Internet Research Agency for violating federal criminal law to help your campaign and hurt other campaigns," a Twitter account allegedly belonging to the Russian group, "@JemiSHaaZzz", posted on February 16. "Still think this Russia thing is a hoax and a witch hunt? Because lots of witches just got indicted."
The influence campaign worked to create "political intensity through supporting radical groups" and to "aggravate the conflict between minorities and the rest of the population," according to federal prosecutors.
Court documents include photos of phony "memes" planted in this Russian effort.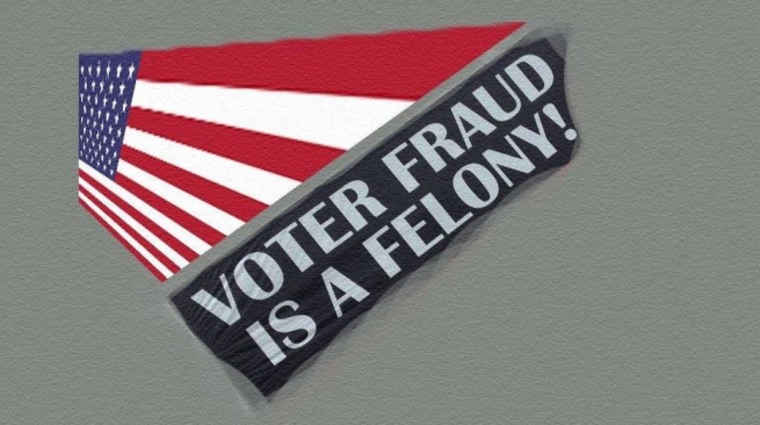 "The strategic goal of this alleged conspiracy, which continues to this day, is to sow discord in the U.S. political system and to undermine faith in our democratic institutions," said G. Zachary Terwilliger, U.S. Attorney for the Eastern District of Virginia.
Prosecutors said Khusyaynova, 44, is the chief accountant for a Russian umbrella effort called Project Lakhta, funded by a Russian oligarch whose Concord companies were named in the July indictment brought by Mueller involving attempted meddling in the 2016 election.
The complaint says that Concord spent approximately $12 million U.S. dollars for their efforts during 2016 and in February of 2017 they allegedly spent $1.2 million alone on such things as social media network advertisements and IT expenses.
Concord Management is owned by Yevgeny Viktorovich Prigozhin, also known as "Putin's chef," who is closely linked to the Russian president. It provides food services at the Kremlin.
Mueller has indicted Prighozin as part of his probe of Russian meddling in the 2016 presidential election. Mueller's office indicted Prighozin and 12 other Russian nationals in February on charges including interference in the 2016 presidential election.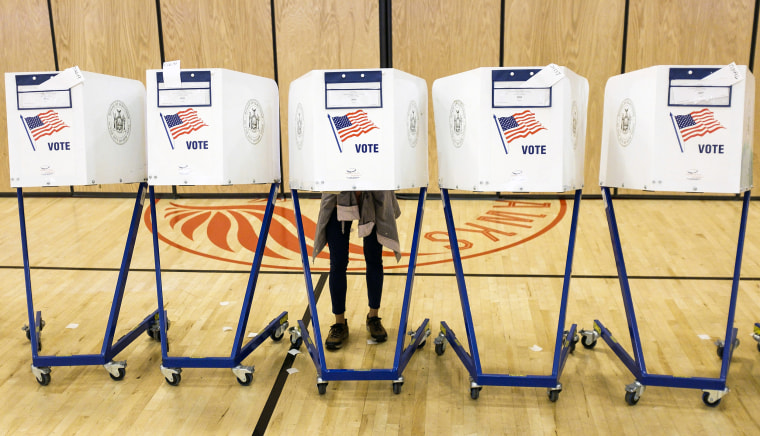 In June, Mueller said in a filing in U.S. District Court in Washington that the government believes foreign "individuals and entities" are continuing to "engage in interference operations like those charged in the present indictment." The filing sought to protect evidence requested by Prighozin's company.
On Friday, the Justice Department, the Office of the Director of National Intelligence, the FBI and the Department of Homeland Security released a joint statement ahead of the announcement of Khusyaynova's indictment that said "foreign interference in U.S. elections is a threat to our democracy and preventing this interference is a top priority of the Federal Government."
"We are concerned about ongoing campaigns by Russia, China and other foreign actors, including Iran, to undermine confidence in democratic institutions and influence public sentiment and government policies. These activities also may seek to influence voter perceptions and decision making in the 2018 and 2020 U.S. elections," the statement said.
"Currently, we do not have any evidence of a compromise or disruption of infrastructure that would enable adversaries to prevent voting, change vote counts or disrupt our ability to tally votes in the midterm elections."