The family of slain Democratic staffer Seth Rich is threatening legal action against a private investigator after his "outrageous behavior" has given fuel to right-wing conspiracy theories about the unsolved murder of their son.
An attorney representing the family of Rich, who was 27 when he was killed last July, sent a cease and desist letter Friday to Rod Wheeler, a Fox News contributor and former Washington, D.C., homicide detective who was employed by the family and earlier this week told a Fox affiliate that he believed police were covering up details about the crime.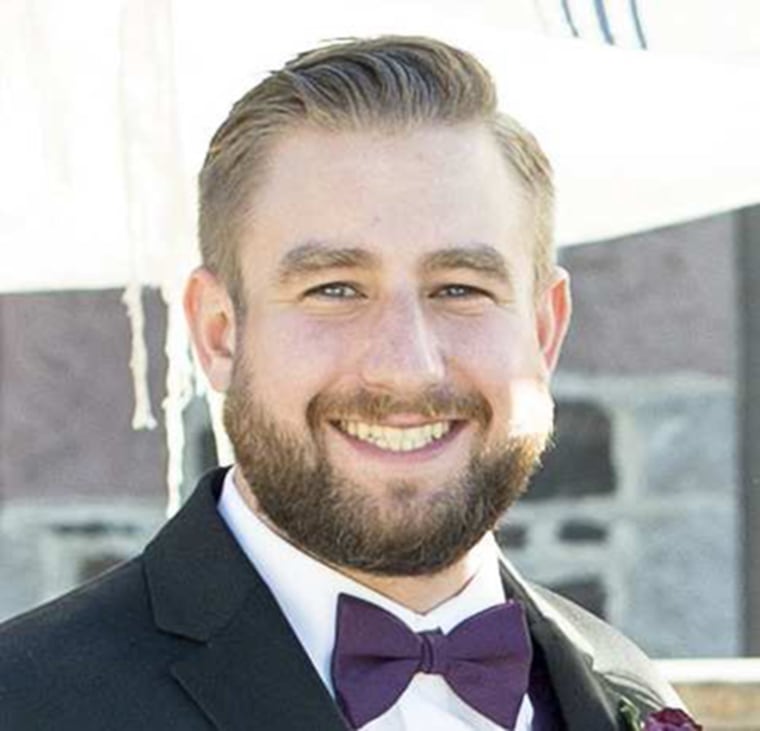 "Your statements and actions have caused, and continue to cause, the Family severe mental anguish and emotional distress. Your behavior appears to have been deliberate, intentional, outrageous, and in patent disregard of the Agreement and the obvious damage and suffering it would cause the Family," wrote Joseph Ingrisano of the law firm Katuk Rock, according to a copy of the letter shared exclusively with NBC News.
"Your improper and unauthorized statements, many of which are false and have no basis in fact, have also injured the memory and reputation of Seth Rich and have defamed and injured the reputation and standing of the members of the Family," Ingrisano continued.
The letter demands Wheeler "immediately and permanently" cease and desist from making any comments about Seth Rich or his death and suggests he could face further legal action either way.
Wheeler could not be reached Friday since the voicemail was full on both his cell phone and office line.
Wheeler's contract with the Rich family prohibited him from speaking to the press without prior approval from the family, a clause he apparently violated when he spoke to Fox 5 D.C. Monday for a story that quickly went viral on the right.
Rich's family also has demanded a retraction and apology from Fox 5 D.C. for the story, but has so far not received one.
Wheeler has since completely recanted his story, both in the press and in a private message to Rich's family.
The private investigator told other outlets the Fox reporter essentially put words in his mouth by giving him information that he then repeated in an on-camera interview. "That story on Fox 5 last night was inaccurate," he told BuzzFeed.
Rich, who was a data analyst at the DNC, was killed while walking home early one Sunday morning last summer in what police suspect was a robbery gone wrong.
However, some have speculated — without any evidence — that Rich was the source of internal DNC emails published by Wikileaks and murdered for the act. The DNC, the FBI, every U.S. intelligence agency, and the cyber security firm hired by the DNC to investigate the breach say those emails were stolen by Russian hackers. But Rich's death has become a useful red herring for those interesting in undercutting the Russian hacking narrative.
That includes allies of President Donald Trump and the Russian government. On Friday, the official account of the Russian Embassy in London tweeted: "#WikiLeaks informer Seth Rich murdered in US but MSM was so busy accusing Russian hackers to take notice."
Wheeler has since admitted he had no first-hand evidence linking Rich to Wikileaks, and subsequent reporting by NBC News and other outlets confirmed Rich was not communicating with the group.
"It never contained any e-mails related to WikiLeaks," a former law enforcement official with first-hand knowledge of Rich's laptop told NBC News.
Rich's family only hired Wheeler on the urging of a conservative Dallas financial adviser and Fox News regular named Ed Butowsky, who offered to cover Wheeler's fees, as NBC News first reported.