ELGIN, Ill. — If Roseanne Conner — the loud, lovable, Trump-supporting protagonist of the recently revived "Roseanne" — were to visit this working-class city that serves as the basis for the show's fictional setting, she wouldn't recognize it.
She wouldn't see the predominantly white, Republican city 40 miles northwest of downtown Chicago with a devastated economy that was the inspiration for Lanford, Ill., during the first "Roseanne" run from 1988 to 1997.
Today, she would find a majority Hispanic city — Spanish is commonly heard on the streets — in a county that went Democratic in the last three presidential elections, with a diversified and rebounding economy, boosted by a huge riverboat casino.
And, inside the Dutch Inn West, a dusty, windowless bar on Elgin's west side, she'd find Hillary Clinton and Trump voters of various ethnic backgrounds intermingling over $2 beers, watching the latest episode of her show — back on the air 21 years after its first run — talking about how the show's namesake character's allegiance to our current divisive president isn't what they know.
"It doesn't get Elgin right, when it comes to diversity," Joshua Roman, 36, who is Puerto Rican and has lived in Elgin for 15 years and works as a commercial kitchen installer, told NBC News at the bar. "I don't see that in Lanford at all. It's about a white family. ... How many Latinos you see on that show?"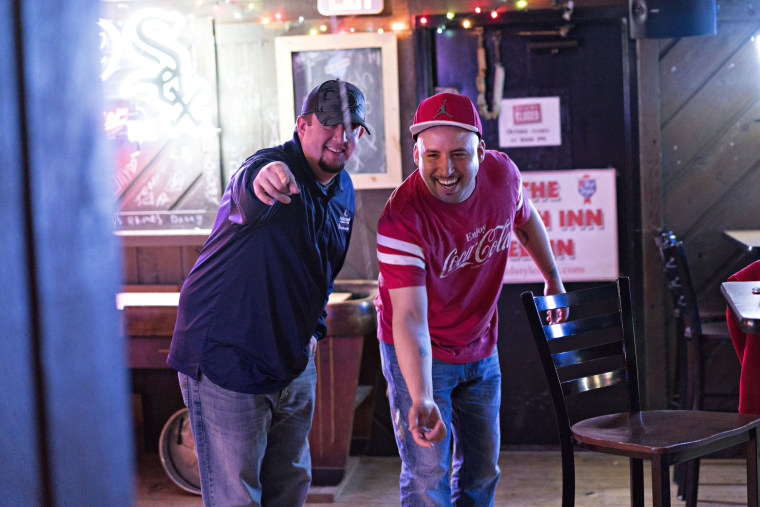 The fictional community of Lanford is in many ways the same as it was when "Roseanne" signed off. It's white, working class and a secure home-base for a Trump-lover like the show's protagonist.
Elgin, however, a city of about 112,000 people nestled in the Fox River Valley, has changed drastically.
During the first run of "Roseanne," Kane County, where most of Elgin is, went solidly Republican in presidential elections. Back then, Elgin was majority white.
But starting prominently in the late 1990s, things began to change. Young urbanites and commuters fleeing high Chicago prices moved to the city's beautiful old housing stock; Latinos, long a staple in the Windy City, also moved west, too, seeking work and a lower cost of living.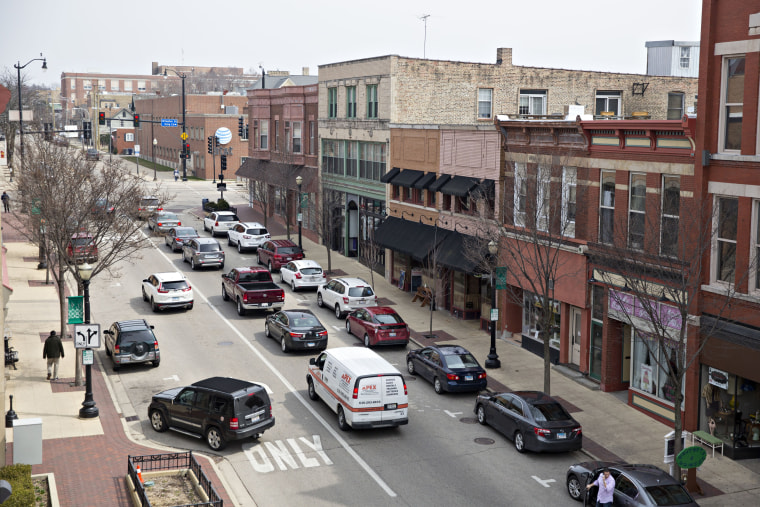 Those migrations transformed the political landscape here, making it a less likely place for Trump supporters like Roseanne Conner. Kane County went solidly for Barack Obama in 2008 and 2012, and for Hillary Clinton in the 2016 election; in fact, by 2015, Elgin was majority Hispanic, and the median income had risen substantially, too.
In other words, Lanford hasn't changed much, while Elgin, like many other parts of the U.S., has — politically, socially and demographically.
But that hasn't at all harmed the popularity of the "Roseanne" revival: The show's new season kicked off with sky-high ratings and was quickly picked up for another season.
"It may be kind of ironic that Elgin now is not the Elgin it used to be, but Lanford is. Lanford is still the town it used to be," Tim Brooks, a former network television executive and TV historian, told NBC News.
"But as long as the characters in the show seem to be good and funny people who you'd want to invite into your own home, the show will succeed," Brooks added. "Likable characters enable viewers to put up with pretty much anything. Even Trump.
"But difficult political conversations can come up in the show, because they come up in real life, and families go on. It's what viewers see in their own lives, and they get that and they like seeing it on television."
Inside the Dutch Inn West, Elizabeth Gospodarek, 48, a lifelong Elginite who works at an oil and gas testing company, said Elgin residents still love the show, even if it doesn't portray their city accurately.
"The honesty of the show is spot-on," Gospodarek said, referring to the program's approach to tough family conversations about politics, in between sips of Budweiser.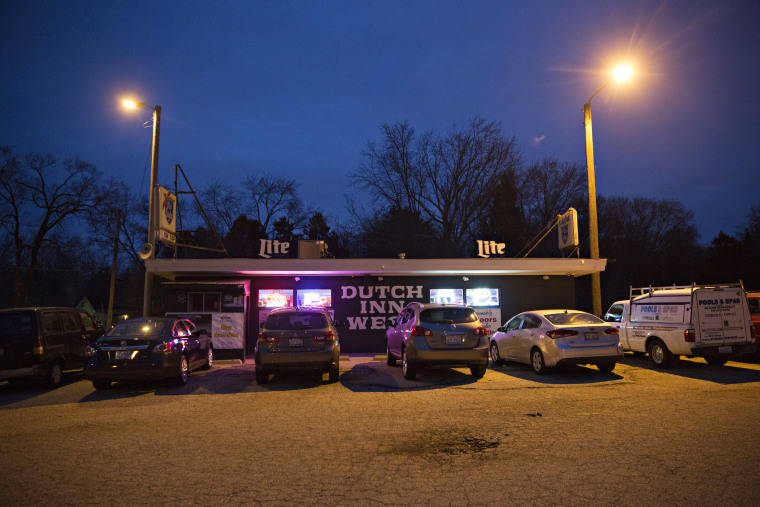 The character's affinity for Trump, both on-air (as Roseanne Conner) and off (as Roseanne Barr), doesn't fit the city in real life either, residents said.
"It is crazy to me that she's a Trump supporter because that is so divisive and he is so divisive," Bill DiFulvio, 57, a self-described "independent who doesn't support Trump," said, pointing to the real-life and fictional Roseannes.
The times they are a-changin'
During the first run of "Roseanne," Elgin was a natural place on which to base Lanford.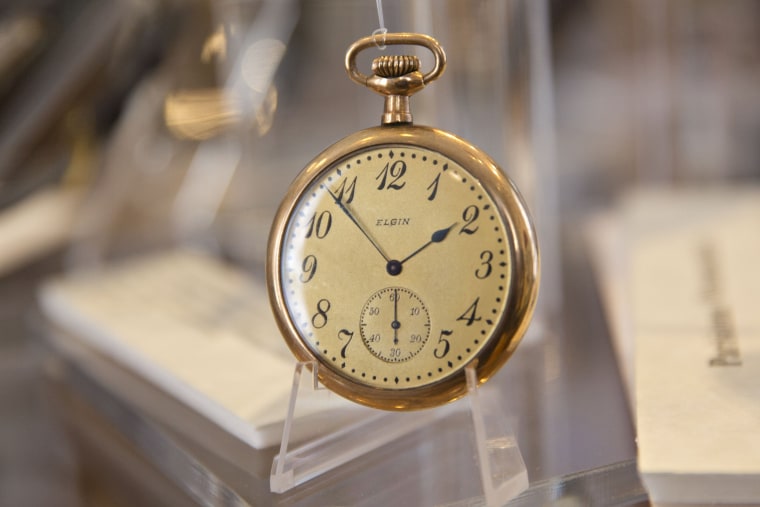 After the closing of the Elgin National Watch Company, by far the city's largest employer, in 1968, the city underwent a decades-long economic downturn, the effects of which continued into the late 1980s and early '90s, when the first iteration of the show aired, said Elizabeth Marston, the director of the Elgin History Museum.
But over the last 15 to 20 years, she said, due to a resurgence in manufacturing jobs and an effort to diversify the local economy — the city's largest nonpublic employers last year included two hospital corporations, the Grand Victoria riverboat casino, Fisher Nuts and J.P. Morgan Chase — and an influx of newcomers, many of them Latino, the city has become younger, far more diverse and Democratic.
"Elgin has changed dramatically since the late '80s and 90s," Marston said. "And when you see a shift like that, it then brings in more people who are, themselves, comfortable with that diversity, those values."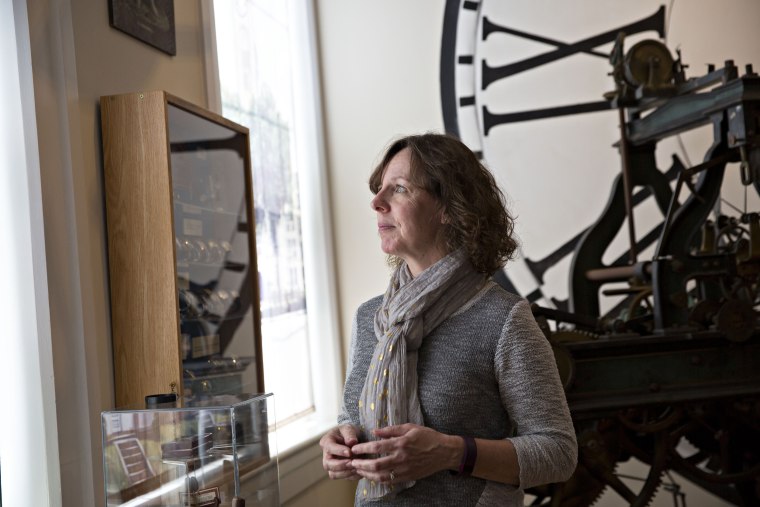 Elgin Mayor Dave Kaptain, a fan of the show, said, "Elgin was a different community in the 1990s, we were going through a transition, and I think 'Roseanne' really struck a note with Elgin at that time."
"Roseanne" drew critical acclaim during its first run for breaking ground by addressing topics like domestic abuse, racism and even featured a same-sex kiss in 1994. And Elgin fans of the show noted that the newly rebooted program has — once again — tackled more current socially sensitive topics.
For example, the grandson of Roseanne and Dan (John Goodman), who now lives with the family along with his mom, Darlene (Sara Gilbert), frequently wears girls' clothes. Episode two of the latest season focuses heavily on how the family deals with, and accepts, him. In addition, D.J., the Conners' son (Michael Fishman) has married an African-American woman and they have a biracial daughter.
"Roseanne is the same old person, but she means well," said Roger Espinoza, a 40-year-old Mexican-American resident of Elgin. "And I do think the show incorporates some of what makes Elgin a great place."
Still laughing after all these years
Television historians and pop culture experts caution not to read too much into the demographic details of a fictional town on a prime-time network television show, pointing out, as Brooks explained, that the appeal of "Roseanne" is largely a product of its characters, not necessarily its location.
But the show's in-your-face approach to politics in 2018 also works because it doesn't feel partisan, said Robert Thompson, the director of the Bleier Center for Television and Popular Culture at Syracuse University's Newhouse School.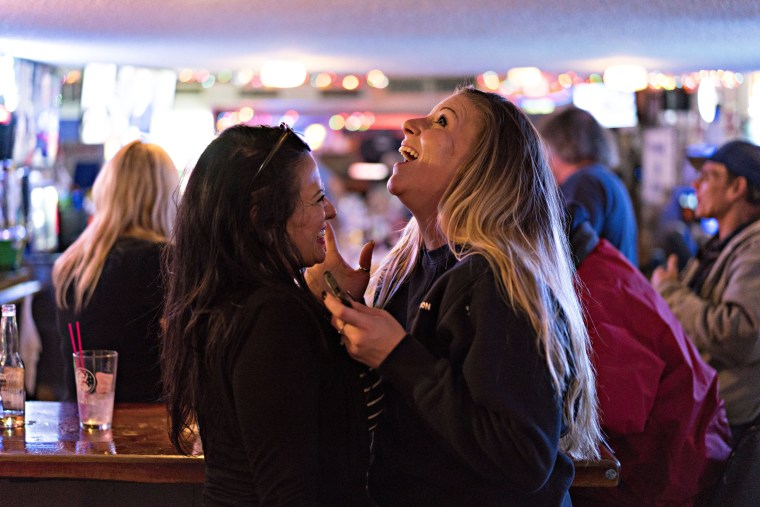 "This show is about people who voted for Trump, as opposed to being a pro-Trump show," he said. "I think a Hillary voter would have a hard time finding anything in any of these new episodes to get too upset about."
But, just because Elgin residents appear to love the show doesn't mean they aren't jarred seeing a Trump supporter on prime-time television who is supposed to represent their city.
"The show has a lot of characteristics of middle-class families like the ones here," John Phillips, 62, a steel distributor and lifelong Democrat, said while nursing a whiskey-and-coke at the Dutch Inn West. "Fears, struggles, trying to make ends meet, arguments, dysfunction that every family has — and I like that about it."
"But you know," he added, "there's been a pretty large amount of economic growth here ... and a pretty large amount of change, and it's been for the better."