Senate candidate Joni Ernst almost seems like a GOP candidate built to specification by a team of gleeful Republican strategists: She's a staunch conservative, a photogenic mother, a lieutenant colonel in the National Guard who served a tour in Iraq, and an Iowa native who grew up "walking beans and feeding hogs."
Oh, and she rides a Harley.
Now, Ernst is facing off against Democrat Rep. Bruce Braley in what has been a nasty and expensive Senate race. A Quinnipiac poll out Thursday showed the two running neck and neck, with Ernst leading Braley 48 percent to 46 percent with likely voters.
Ernst made national headlines even before she won the GOP nomination for the Senate bid with a pair of in-your-face ads. In the first, called "Squeal," Ernst described her childhood "castrating hogs on an Iowa farm."
"So when I get to Washington, I'll know how to cut pork," she noted slyly.
In a second campaign commercial, Ernst was pictured riding her motorcycle to a shooting range as a narrator suggests that she "carries more than just lipstick in her purse."
It was those ads that "essentially just launched her like a rocket" to the national stage, says Steffen Schmidt, a professor of politics at Iowa State University.
"In politics, as in most of advertising, if you get a lot of people talking about something, you've got 99 percent of the mission accomplished," he said.
A lot of people did talk about them, and a parade of endorsements from both establishment and Tea Party acolytes followed. The once obscure state lawmaker started being mentioned in the same breath as conservative female pols like Sarah Palin and Nikki Haley.
For his party, Braley's campaign has struggled. Early in the race, he suffered some damaging gaffes, including his mocking of longtime Republican Sen. Chuck Grassley as "farmer from Iowa who never went to law school."
He also got embroiled in a story about an argument with a neighbor over chickens roaming his property, an episode that Republicans delightedly point to as an example of his mentality as a litigious trial lawyer .
And more good news for Ernst: the GOP ticket in Iowa will likely be buoyed by incumbent Gov. Terry Branstad, who is cruising to a re-election victory.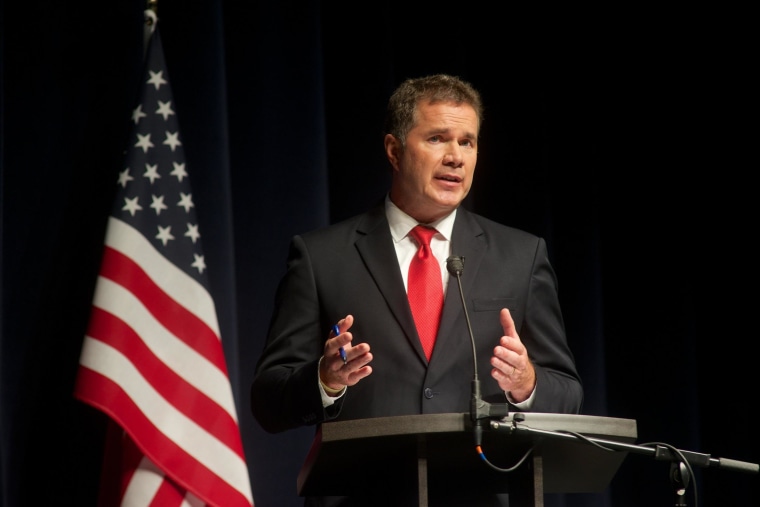 But Braley's team says the Democrat has a more impressive ground game in the state. And Ernst isn't without vulnerabilities either. Democrats argue that her conservative positioning is too far to the right for a bid to replace longtime Democratic Sen. Tom Harkin, who's retiring. Opponents have dug up more than one video clip of Ernst suggesting that she would entertain questions about impeaching the president. Braley has linked Ernst to unpopular plans to cut entitlements, and he's noted her heavy backing by the billionaire Koch brothers.
That message was underscored earlier this year with a big ad buy by NextGen Climate, the group funded by environmentalist billionaire Tom Steyer. In the ad, two cigar-chomping men meant to evoke the Kochs assess the degree to which Ernst "is with us" – eyeing what's presumed to be a cash-filled suitcase to underscore her dependence on big donors. The ad has been criticized by fact-checkers, but the size of the buy – over $2 million – means that a lot of Iowa voters saw it.
In fact, since the primary election, Democratic outside groups have pumped almost $10 million onto the airwaves to brand Ernst as too extreme for the state. And Republican groups, including several funded by the Koch brothers, have spent more than $16 million.
The stakes are high for female voters in the Hawkeye State. Iowa is one of just four states with the ignominious distinction of having never sent a woman to either chamber of Congress. Ernst's election would change that – and give Senate Republicans another high-profile woman in their caucus.
If she wins, Ernst would also immediately wield one of the most powerful endorsements in the Republican Party. As GOP presidential hopefuls descend on the state with the first nominating contest in the country before the 2016 election, there's nothing like backing from the state's first female senator – with or without a Harley -- to rev up a presidential bid.
And it's clear that the "Squeal" ad, well, stuck. In the final two weeks of the campaign, Ernst is up with another spot -- filmed in a hog pen.