The CIA has posted a video on social media offering Russians a secure way to communicate with it, promising to protect their safety if they share secrets about the Ukraine war and other information with America's spies.
"We want to reach those brave Russians who feel compelled by the Russian government's unjust war to engage CIA and ensure they do so as securely as possible," a CIA official said.
The Russian-language video was first posted on the social media site Telegram and has also appeared on YouTube, Twitter and Facebook.
"People around you may not want to hear the truth," its narrator says. "But we do. You are not powerless. Connect with us in a safe way."
Dmitry Peskov, spokesman for Russian President Vladimir Putin, said, "I am convinced that our special services are properly monitoring this space." A Russian Foreign Affairs Ministry spokeswoman called it "a very convenient resource for tracking applicants."
The highly produced two-minute video with dramatic music shows Russians staring out a window or from a park bench, apparently weighing a momentous decision. A man carrying a briefcase enters a government building and flashes his ID card. The fictitious characters gaze at family portraits, as if contemplating their children's future. At the end of the video, the Russians contact the CIA on their phones.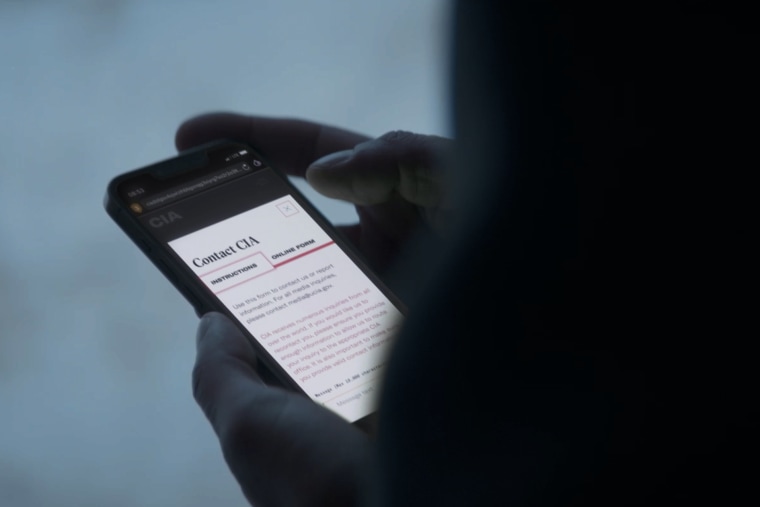 The video shows "fictional Russian officials making the difficult but important decision to secretly contact CIA using our portal on the dark web," the CIA official said.
"In today's Russia, it remains very difficult to speak out, and telling the truth often carries serious consequences. CIA wants to know the truth about Russia, and we are looking for trustworthy people who can tell it to us and with whom we can communicate securely," the official said.
The video, captioned "Why I made contact with the CIA: My decision," tells the story of an apparent bureaucrat and his family as he contemplates his life and the path his country is following. The man asks, "Is it the kind of life I dreamt of?" The video appeals to Russian national identity, the desire for a better future — and heroism. "To be a hero means to persevere, but to persevere — it doesn't mean to endure in vain."
The video is the latest effort by the U.S. to recruit disaffected Russians as Moscow wages war on Ukraine. More than a year ago, the CIA posted instructions online in Russian about how to contact it securely.
"I think it's safe to say that we wouldn't be following up and continuing on with this effort if it hadn't yielded results," the official said, without offering more details.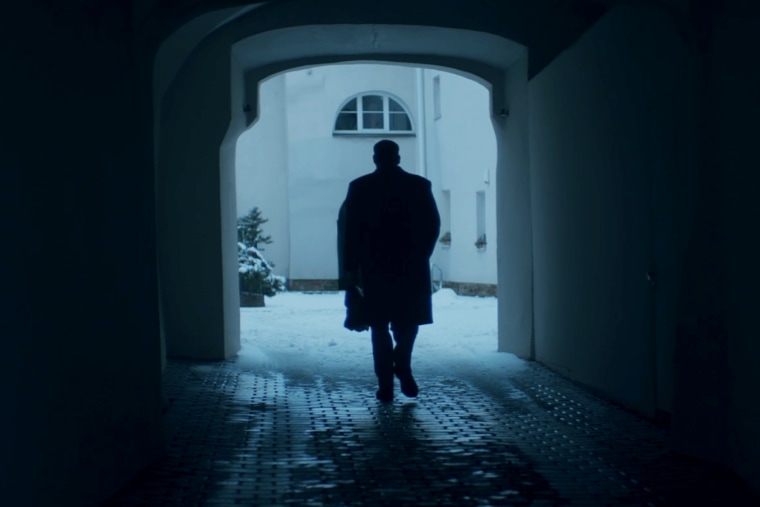 Current and former intelligence officials say Russia's troubled war effort has provided a crucial opportunity for Western intelligence agencies to recruit Russians disenchanted with the invasion of Ukraine and the state of the country under Putin's rule.
The CIA's director of operations, David Marlowe, said at George Mason University in November that Putin had squandered his country's power and leverage by sending Russians forces into Ukraine and that the spy agency was ready to work with Russians alienated by the Kremlin.
"We're looking around the world for Russians who are as disgusted with that as we are," he said. "Because we're open for business."
CIA Director William Burns said in April at Rice University that "disaffection with the war will continue to gnaw away at the Russian leadership."
The CIA official said that despite Washington's disagreements with Putin, "the United States and Russian people are not enemies," adding, "We admire the courage and grit of so many Russians determined to maintain Russia's values and ideals."
The agency is interested in a variety of information from Russia, not merely narrowly defined intelligence or counterintelligence reporting, the official said. "We are interested in advanced science, military and cyber technology, financial information, sources of valuable data and foreign policy secrets," the official said.