WASHINGTON — Crying and pleading, he told them he couldn't recall the answer to their question.
But the CIA interrogators believed that Abd al-Rahim al-Nashiri, then 37, was lying. So they strapped him to a board, tilted his head back and poured water into his nose and mouth, inducing the panicked sensation of drowning, according to a declassified CIA cable.
The waterboarding of American soldiers was presented as evidence against Japanese war criminals during World War II. But in 2002, a secret Justice Department opinion — long since repudiated — deemed the technique legal for use by the CIA against al Qaeda. And at a black site prison run by Donald Trump's pick to be the next CIA director, records show, the treatment was applied on three separate occasions to al-Nashiri, an unrepentant al Qaeda terrorist believed to have caused the deaths of 17 American sailors by planning the 2000 bombing of the USS Cole. A psychiatrist who specializes in trauma later said al-Nashiri was one of the most damaged torture victims she had ever examined.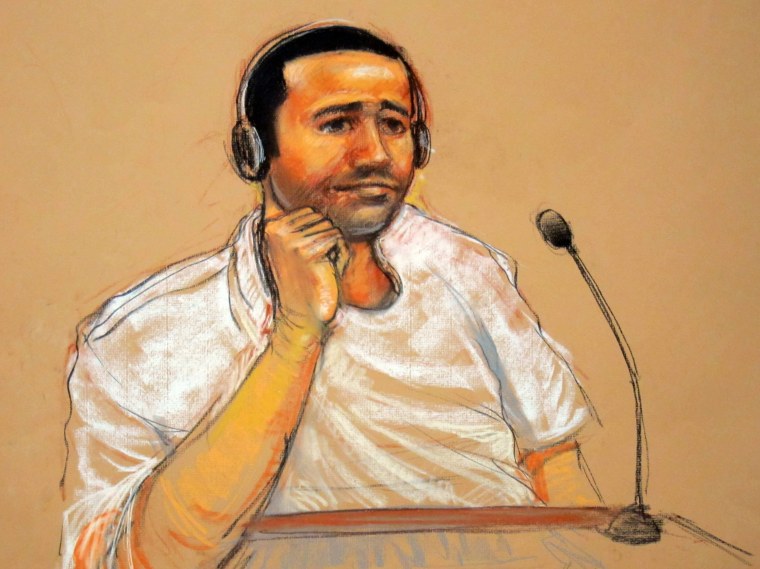 Gina Haspel, a career CIA operative who was running the base at the time, told senators this week that the CIA on her watch would never brutalize prisoners. But she didn't discuss the torture of al-Nashiri, and she declined, over and over again, to pass any moral or policy judgment on a CIA program that many people view as a significant departure from American values.
"I believe CIA did extraordinary work to prevent another attack with the legal tools we were provided," Haspel responded, when asked repeatedly by Sen. Kamala Harris, a California Democrat, whether she believed the coercive techniques were immoral.
Haspel, lauded by Republicans and revered by many who worked with her at the CIA, appears likely to be confirmed by the Senate. If that happens, it will mark a major defeat for Democrats, human rights groups and others who have for years sought to pursue a moral reckoning over the CIA's use of torture during the George W. Bush administration.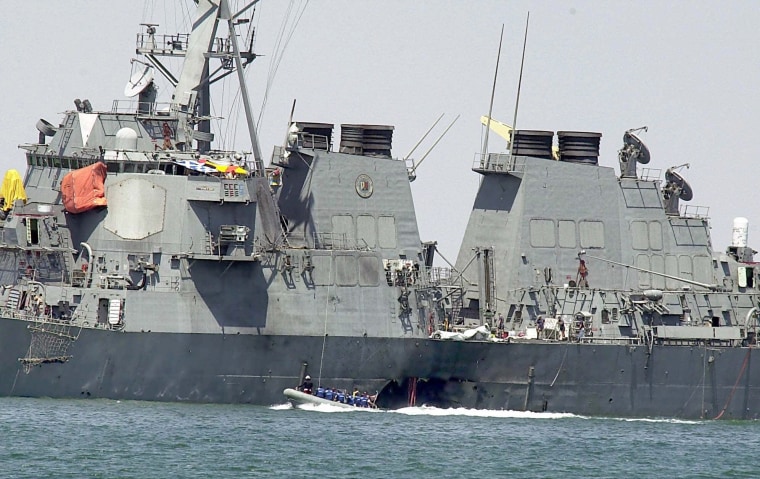 "The defeat would not be that Haspel was confirmed," said Stephen Vladeck, a liberal law professor at the University of Texas who specializes in national security. "The defeat would be her confirmation despite, or perhaps because of, her utter unwillingness to reckon with the CIA's sordid past."
The defeat for torture opponents wouldn't be total. Haspel promised senators that the CIA would never restart any interrogation program on her watch — and that she would not allow the CIA to do things she considered immoral, "even if they were technically legal."
"I support the higher moral standard that this country has decided to hold itself to," Haspel said.
Although torture was already illegal in 2001, she was referring to the fact that Barack Obama banned coercive interrogations by executive order in 2009, and that ban was later codified in law more explicitly than it had been.
Many people, including those who opposed the CIA's harsh interrogations, support Haspel's confirmation on the grounds that she is a well-qualified career spy who could stand up to a president who has expressed doubt about his own intelligence agencies.
"The Senate should consider why so many career officers at the CIA are excited by the prospect of her nomination," wrote Ben Wittes, an MSNBC legal analyst, on his Lawfare blog. "They see her as an important layer of protection between the agency and the president."
But Haspel's confirmation hearing may have been the last chance for the U.S. government to publicly explore the implications of the CIA's dramatic departure from American traditions after 9/11. And that chance was largely missed.
Republicans on the committee, led by Chairman Richard Burr of North Carolina, said repeatedly that they had no interest in discussing the issue. Democrats, hampered by a five-minute limit on questioning, struggled to get answers.
"Ms. Haspel, what the committee must hear is your own view" of the program, Sen. Mark Warner, the ranking Democrat, said at the top of the hearing. "Most importantly, in your view — was the program consistent with American values?"
But Haspel repeatedly avoided answering that question. Nor would she say anything about what she did or what she observed. She did not acknowledge what John Brennan acknowledged when he was CIA director — that some agency officers had not "lived up to the high standards we set for ourselves," referring to a string of abuses that exceeded Justice Department guidelines.
"The part I'm still stunned by is that there was no public accountability, no regret, no remorse whatsoever," said Chris Anders, deputy director of the ACLU's Washington office.
"Haspel is amazing. She really is," tweeted Patrick Skinner, a former CIA counterterrorism operator who now works as a police officer. "She just shouldn't be Director (of the) CIA. At some point we as a nation must say, enough with the 'in the aftermath of 9/11, rules didn't apply.' They did. And they do. They always did and do."
CIA officers and others who support Haspel say it's unfair to treat her nomination as a referendum on the agency's post -9/11 interrogation tactics — which they resist calling torture. They point out that President George Bush ordered the program, his senior aides embraced it, senior Justice Department lawyers wrote memos upholding its legality — and that none of those people have suffered obvious career penalties.
Former CIA officer Doug Wise echoed many of his colleagues when he wrote in the Cipher Brief, "One thing I know, it wasn't Gina's program, and it wasn't the C.I.A.'s program, it was America's program."
But the 528-page executive summary of the 6,000-page Senate torture report, written by Democrats and published in 2014, undercuts the idea that any outsiders had a clear picture of what the agency was doing. It argues that the CIA so thoroughly misrepresented both the nature of the torture and the intelligence gleaned from it that Bush and his aides didn't have important facts.
For example, the detainee Abu Zubyadah was waterboarded 83 times and kept in cramped boxes for nearly 300 hours. In October 2002, the report says, Bush was told via his daily intelligence briefing that Zubaydah was still withholding "significant threat information," even though some CIA officers at the secret prison where he was held wrote in cables that he had been truthful, compliant and cooperative.
When Bush finally acknowledged the program in a 2006 speech, he argued that harsh CIA interrogations had prevented major terror attacks. But CIA records show that the speech was filled with misinformation, and the CIA knew it, but failed to correct the record, according to the Senate report.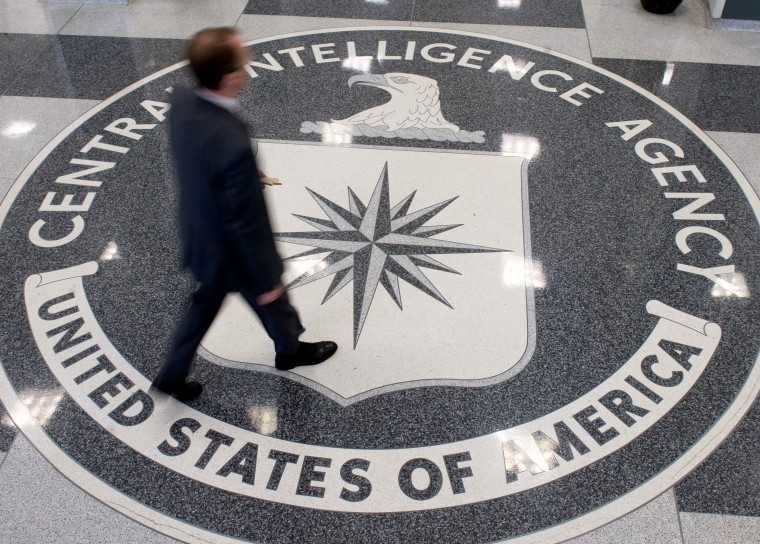 "This was not America's program," said Daniel Jones, a former Senate Intelligence Committee staffer who devoted years of his life to reviewing CIA documents and writing the torture report. "This was a torture program conceived in secret by the CIA, sold to the White House and the Justice Department based on false information, and almost completely hidden from congressional oversight."
Torture was illegal when al Qaeda attacked New York and Washington — banned by the 1949 Geneva Conventions, and outlawed by Congress in 1994. But the Bush lawyers secretly opined that waterboarding, sleep deprivation and other techniques somehow didn't constitute "cruel, inhuman and degrading treatment."
Many legal experts say that those opinions were badly reasoned, and that what the CIA did was never legal.
In 2015, Congress imposed a requirement that the rules of the U.S. Army Field Manual apply to national security interrogations across the government, essentially codifying into law the strict anti-torture rule.
Obama and his team believed that the CIA program was un-American and wrong. Obama himself famously said, "We tortured some folks. We did some things that were contrary to our values."
But he also decided that his administration was not going to seek to prosecute or otherwise hold accountable the people who crafted and carried out that policy.
Obama's Justice Department decided to investigate the CIA program — but only the issue of whether criminal charges were warranted against those CIA officials who exceeded the legal guidance, and did things that were not authorized. In two cases, detainees had died in CIA custody.
The criminal investigation by special counsel John Durham had an impact. CIA officers had to hire lawyers and spend hours testifying before a grand jury. The stress and fear of that experience is one reason most former CIA officers believe that the agency would never again engage in brutal interrogations.
But in the end, no charges were filed, despite documented abuses. Durham "declined prosecution because the admissible evidence would not be sufficient to obtain and sustain a conviction beyond a reasonable doubt," according to a statement by Eric Holder, then the attorney general.
That investigation unfolded in secret, and the evidence has never been made public. For years, only bits and pieces of what the CIA did were known to Americans.
That changed in 2014, when the Senate Democrats released the executive summary of their long-awaited investigation into the CIA's interrogation program. Senate Republicans had pulled out, and the CIA took issue with many of the conclusions — especially its assertion that brutal interrogations failed to produce unique, lifesaving intelligence.
But even for those who don't accept that, the report, based on millions of pages of secret CIA records, cannot be discounted. It showed for the first time that the interrogations were far uglier than the public had been led to believe, and that many CIA officers objected to the tactics.
The CIA was forced to acknowledge that the report showed that the program initially had been badly mismanaged and that officers exceeded what was allowed.
The report also appears to document that the CIA repeatedly misrepresented the nature and the results of the interrogations to the Justice Department and to Congress.
Haspel did not speak to any of that during the hearing, but she did not apologize for anything the CIA did.
Sen. Ron Wyden, who has seen classified documents about Haspel's role, asked her whether, between 2005 and 2007 when the program was winding down, she called for it to be continued or expanded.
"Like all of us who were in the counterterrorism center and working at CIA and those years after 9/11, we all believed in our work," she responded. "We were committed, we had been charged with making sure the country wasn't attacked again, and we had been informed that the techniques in CIA's program were legal and authorized by the highest legal authority in our country and also the president."
Two people who were present for her testimony in the closed committee session said she struck a different tone behind closed doors, acknowledging that in retrospect, the harsh CIA interrogations eroded American's standing in the world. She told senators that she did not want to be seen as impugning her colleagues by saying something similar in public.
After the Senate report was published, human rights activists hoped that it would serve as a measure of accountability and a warning to future policy-makers.
But it's not clear that has happened.
The CIA and Republicans in Congress have denounced the report as a one-sided hit job. Chairman Burr also asked the executive branch to return all copies of the more detailed, more damning classified version of the report to the committee. The result of that decision is that the report is not subject to the normal declassification review, and may sit for decades in a congressional vault before it is ever made public. The courts have ruled that the report is a congressional record, not subject to the Freedom of Information Act.
Meanwhile, polls show that the public is split about whether torture of terror suspects is appropriate.
A Pew survey in November 2016 found that 48 percent of Americans say there are some circumstances under which the use of torture is acceptable in U.S. anti-terrorism efforts, while 49 percent say there are no circumstances under which the use of torture is acceptable.
During the 2016 campaign, Trump unapologetically promised to bring back torture, including unspecified tactics he said would be "worse than waterboarding." When he took office, he said he decided to hold off, on the advice of his defense secretary, who said torture is unnecessary to obtain useful information from detainees.
Now, Haspel is on the cusp of becoming, as the ACLU's Anders put it, "the first person in the history of the United States to be confirmed by the Senate with the Senate having known that she had an operational role in the use of torture."
Some Democrats have announced their opposition to Haspel, as has Republican John McCain, who was tortured as a prisoner of war in Vietnam.
"I believe Gina Haspel is a patriot who loves our country and has devoted her professional life to its service and defense," McCain, who has terminal brain cancer, said in a statement. "However, Ms. Haspel's role in overseeing the use of torture by Americans is disturbing. Her refusal to acknowledge torture's immorality is disqualifying."
Republican Rand Paul has said he will vote no.
But McCain is not expected to be present for the vote, and one Democrat, Joe Manchin of West Virginia, has announced that he will vote for Haspel.
Congressional officials tracking the confirmation say Haspel is likely to get enough support to win a simple majority vote, which is all it would take to make her the first female CIA director.