WASHINGTON — A close friend of Jared Kushner has come under scrutiny by Special Counsel Robert Mueller for his proximity to some key meetings between Trump associates and foreign officials, according to five people familiar with the matter.
Richard Gerson, a hedge-fund manager in New York, was in the Seychelles in January 2017, less than two weeks before President Donald Trump's inauguration and around the time Trump associate Erik Prince secretly met with Russian and United Arab Emirates officials, including Crown Prince Mohamed bin Zayed al-Nahyan of Abu Dhabi, four of the people said.
While in the remote Indian Ocean island nation, Gerson met with Prince Mohammed — also known by his initials as MBZ — and communicated with a Lebanese-American businessman with close ties to the UAE, George Nader, who had organized the Erik Prince meeting, according to text messages Gerson sent at the time and a person familiar with the meeting.
Gerson had met Nader just weeks earlier when Trump officials, including Kushner, gathered for a secret meeting with MBZ at a Four Seasons hotel in New York, four people familiar with the meeting said. Trump's incoming national security adviser Michael Flynn and chief political adviser Steve Bannon, as well as the UAE's ambassador to the U.S., Yousef Otaiba, also attended the meeting.
Gerson's presence in the Seychelles and at the Four Seasons meeting has not been previously reported.
Mueller's interest in Gerson is another sign that he is examining connections between the UAE and Trump associates. Counterintelligence investigators have been scrutinizing UAE influence in the Trump campaign since before Mueller was appointed as special counsel, and the probe has continued in coordination with Mueller's team, according to two people briefed on the investigation.
A spokesman for Gerson declined to say why Gerson met with MBZ in the Seychelles or communicated with Nader while there. The spokesman emphasized that Gerson did not participate in the meeting Erik Prince attended with Russian and Emirati officials.
"Mr. Gerson was on vacation in the Seychelles prior to the meeting you reference. He knew nothing about the meeting, had left before the meeting was reported to have taken place, and has never met or communicated with Erik Prince," the spokesman said.
The spokesman said Gerson's involvement in the December meeting at the Four Seasons in New York was limited to escorting former British Prime Minister Tony Blair to the meeting, so he could give the participants a presentation on Israeli-Palestinian peace.
"Mr. Gerson attended the meeting in New York along with Mr. Blair to discuss this issue," the spokesman said, adding that Gerson has known Blair since Blair's time as an envoy for the Middle East Quartet, a diplomatic coalition comprised of the U.S., European Union, United Nations and Russia that focuses on the Israeli-Palestinian conflict.
After this article was published Friday morning, the spokesman sent an additional statement: "Your story today about Rick Gerson is completely wrong. Mr. Gerson is not under scrutiny or investigation by any agency including the Special Counsel's office. Your reporters have completely distorted the facts to suit their narrative making false and misleading suggestions."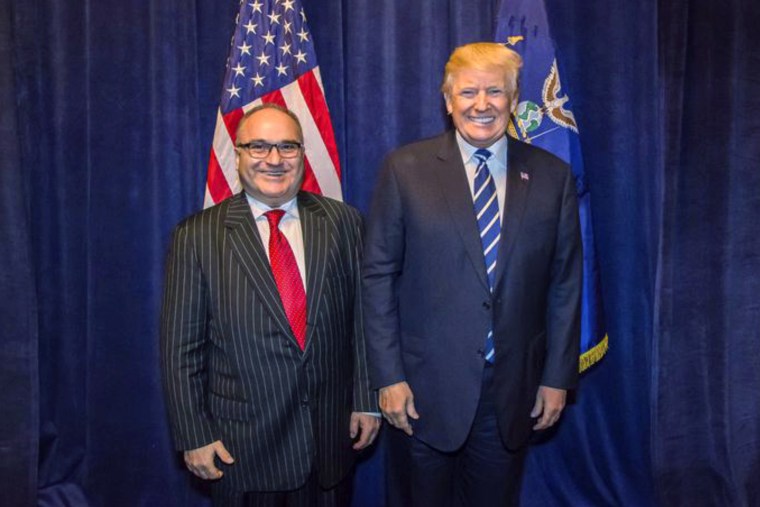 Kushner has led the Trump administration's efforts on an Israeli-Palestinian peace deal. He has also come under scrutiny by Mueller and spent more than six hours speaking to investigators in April.
The Senate Intelligence Committee also has looked into Gerson's presence at the Seychelles and other meetings related to the UAE, according to two officials briefed on the matter.
Two people familiar with the meetings said they inferred that Gerson was there because of his connection to Kushner. One of them said UAE officials considered Gerson to be "Kushner's guy."
Mueller is investigating whether the Seychelles meeting with Erik Prince was an effort to set up a backchannel between the incoming Trump administration and the Russian government. He's also looked into the Four Seasons meeting, which the Obama White House only later learned about because the UAE had broken protocol by not informing the outgoing administration that MBZ was in the U.S.
Mueller's team has asked witnesses about Gerson's proximity to key meetings, according to three people familiar with the questioning.
Gerson's spokesman declined to say whether Gerson has been personally contacted by Mueller.
A spokesman for the special counsel's office declined to comment, as did Otaiba and a lawyer for Nader.
A lawyer for Jared Kushner did not respond to a request for comment on Gerson. A spokesman for Tony Blair also did not respond for a request for comment on the December 2016 meeting in New York.
A spokesperson for Erik Prince declined to comment on Gerson and reiterated that Prince has said he was in the Seychelles solely to meet MBZ.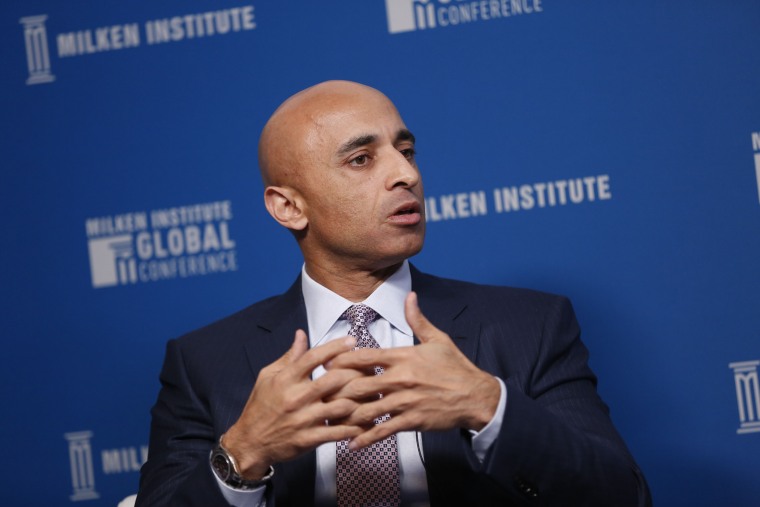 Gerson, who goes by Rick, founded Falcon Edge Capital, LP, of which he serves as chairman and chief investment officer. He has been friends with Kushner for more than a decade. Gerson had pursued business with the UAE prior to the 2016 election.
A foreign intelligence official told NBC News that a flight manifest shows Gerson was on a plane to the Seychelles with other Americans a few days ahead of the Prince meeting.
That meeting around Jan. 11, 2017 included MBZ; Nader; Prince, a security contractor who is a Trump confidant and the founder of the private security company once known as Blackwater; and Kirill Dmitriev, the CEO of the Russian Direct Investment Fund, who is close to Putin.
On Jan. 10, 2017, Nader and Gerson exchanged messages on WhatsApp, according to three people familiar with the messages. In one message, Nader sent Gerson a photo of himself and MBZ that he said was taken in December 2016 while they were in Morocco, these people said. They said Gerson replied that he was unable to make it to Morocco because he was with his children in Anguilla and because of that he came to Seychelles instead.
In another message exchange a few days later, Nader sent Gerson an article about Jared Kushner and his brother, Josh. Gerson replied that he's good friends with both of them, according to the people familiar with the messages. They said Nader responded that he'd heard when he was in New York how much Jared Kushner respects Gerson, adding: "Remember at Four Seasons!"
Gerson and Nader's relationship expanded after Trump's inauguration, when they began discussing business and policy, these people said.
Mueller's team has also asked questions about a meeting Gerson attended with Kushner and Bannon in New York in early 2017, according to the New York Times.
Nader has been cooperating with Mueller's probe since January and already has given several days of testimony to investigators, a development first reported by the New York Times and confirmed by NBC News.
Erik Prince has described the meeting with Dmitriev as an impromptu encounter. He told the House Intelligence Committee one of the UAE officials he was meeting with in the Seychelles about potential business deals suggested he see Dmitriev.
"And at the end, one of the entourage says, 'Hey by the way, there's this Russian guy that we've dealt with in the past. He's here also to see someone from the Emirati delegation. And you should meet him. He'd be an interesting guy for you to know, since you're doing a lot in the oil and gas and mineral space,'" Prince told lawmakers.
The inclusion of a wealthy businessman with close ties to the president's son-in-law in meetings with foreign officials suggests a potential mixing of personal and government business by Trump associates, according to Robert Anderson, a principal at the Chertoff Group and former executive assistant director at the FBI. It also raises questions about outside influence on the Trump administration's policy decisions, he said.
"The intent of the meetings is key," Anderson said. "Mueller would be looking at whether he tried to utilize his position as someone attached to the incoming administration to benefit financially or whether he tried to influence U.S. policy by making introductions between Trump associates and the international community."