U.S. officials think classified U.S. documents about Ukraine's war effort that appeared on-line are likely real and the result of a leak, but that some of the documents may have been altered before they were posted, a senior U.S. official said on Saturday.
The official described that as the government's "working theory" pending investigation and review.
The documents, posted in recent days as photos on Twitter and Telegram, outline Ukraine's military strength, the state of the conflict, casualty figures and the burn rate for the HIMARS long-range rocket systems that the U.S. provided to Ukraine. Some of them carry a March 1 date.
"We are aware of the reports of social media posts, and the Department is reviewing the matter," Pentagon spokesperson Sabrina Singh said on Friday.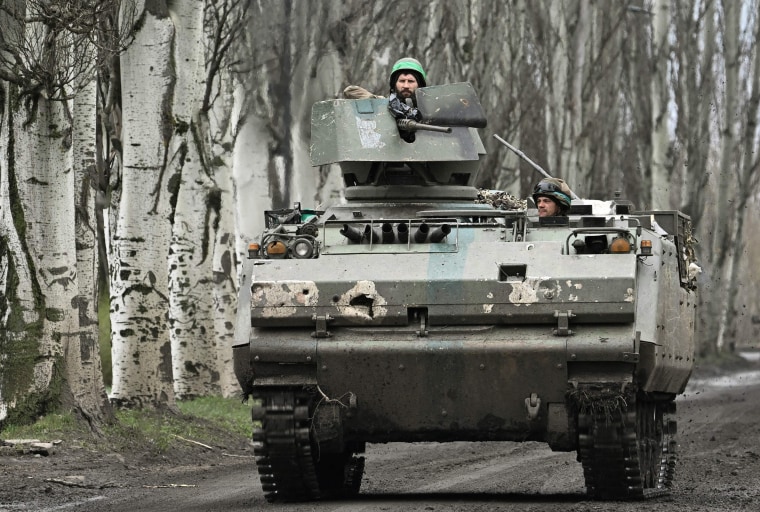 The Justice Department has started its own probe, said a spokesperson on Friday. "We have been in communication with the Department of Defense related to this matter and have begun an investigation," said the spokesperson. "We decline further comment."
The documents seem to reveal what the U.S. has learned via signals intelligence — intercepted electronic communications — about Russian plans and operations. A former U.S. intelligence official said there could be serious fallout if a stream of signals intelligence on Russia has been exposed. 
The New York Times first reported on the documents.
It is not known who is behind the alleged leak.
After reports of the leak, Ukraine said President Volodymyr Zelenskyy and top military and security officials discussed ways to prevent the leak of military information at a meeting Friday. 
According to a researcher at Bellingcat, the online investigative group, the documents first appeared on the anonymous image board 4chan in March.
Different versions of the documents have appeared online since, citing divergent figures for Russian troop casualties in the war. The varying versions and the fact that the numbers are far below casualty estimates by independent military analysts and the Pentagon have fed speculation that the documents have been altered.
In one version, the number of Russian troops killed in action was put at 16,000 to 17,500, compared to an alleged 71,500 Ukrainian soldiers killed.
The chairman of the Joint Chiefs of Staff, Army Gen. Mark Milley, said in November that as of then roughly 100,000 Russian troops had been killed or wounded in the war, and that Ukraine likely had suffered a similar level of casualties.
The documents, including maps and lists of equipment, look to have been folded and then smoothed out.
John Sullivan, former U.S. ambassador to Russia and deputy secretary of state, told NBC News' Andrea Mitchell on Friday that the documents had to be treated with caution.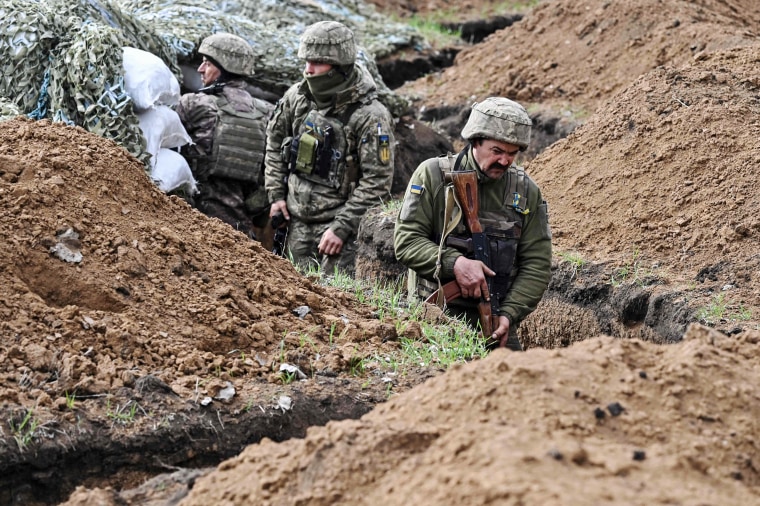 "There are some indications that ... there are some aspects of the document that have some authenticity to them, but there are also indications that this may be a Russian disinformation campaign, which they're very good at," Sullivan said.
Russian state media coverage of the documents has been "extremely muted," said Bret Schafer, senior fellow at the German Marshall Fund's Alliance for Securing Democracy. "Almost all of it has directly cited reporting by others to keep them as distanced as possible."
Mykhailo Podolyak, an adviser to President Zelenskyy, said in a post on Telegram that the documents amounted to a "bluff" by Russia and that if Moscow had access to secret information, it would not advertise the information and risk losing crucial intelligence.
"If you have a working channel for receiving intelligence from the Pentagon, you will not destroy it just for a day of newsworthy headlines. If you have information about the level of support and military plans of the enemy, you will pretend that you do not have it," Podolyak said.
"If you try to pretend you know something, then you don't know anything. This is a bluff, dust in the eyes." 
The alleged leak comes amid widespread expectations of a Ukrainian counteroffensive as the weather warms. Said Podolyak, "As for the real counteroffensive plans, the Russian troops will certainly be the first to get acquainted with them. I would assume that will happen very soon."