South Korea will demand that the U.S. take "appropriate measures" once the investigation into leaked Pentagon documents detailing U.S. intelligence has concluded, a senior South Korean official said.
The comment comes as leaked classified Defense Department documents posted online revealed U.S. intelligence gathering on allies, including South Korea.
The South Korean official also cast doubt on the legitimacy of the documents, saying there are suggestions that some of the information might be fabricated. A senior U.S. official has also said that some of the documents may have been altered.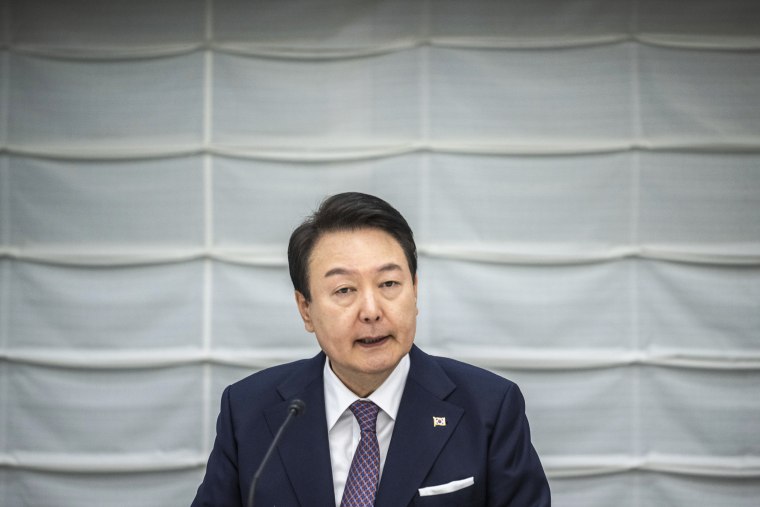 In response to the leak, a Pentagon official said that the Defense Department is assessing the "validity" of the documents, and an interagency effort is assessing how the leak could affect national security and relationships with allies.
"Over the weekend, U.S. officials have engaged with Allies and partners and have informed relevant congressional committees of jurisdiction about the disclosure," said Deputy Pentagon Press Secretary Sabrina Singh in a statement.
NBC News has obtained more than 50 of the leaked documents, many of which are labeled "Top Secret." The documents first appeared online in March and reveal details of U.S. spying on Russia's war effort in Ukraine and assessments of Ukraine's combat power, as well as intelligence gathering on America's allies, including South Korea and Israel.
South Korean President Yoon Suk Yeol has been invited to address Congress and meet with President Joe Biden later this month. The U.S. and South Korea have strong military ties and frequently conduct joint training.