The U.S. is deploying additional troops to an East African base in case they are needed to evacuate U.S. diplomatic officials or civilians from Sudan, the Defense Department said Thursday.
"We are deploying additional capabilities nearby in the region for contingency purposes related to securing and potentially facilitating the departure of U.S. Embassy personnel from Sudan, if circumstances require it," a department spokesperson said.
The troops will be forward based at Camp Lemonnier in Djibouti, according to three U.S. defense officials. One possible response force would be a combination of Marine air power and Army ground units.
The U.S. already has hundreds of Marines at Lemonnier, including an aviation combat element known as Crisis Response Africa, one of the quick reaction forces set up after the attack on the U.S. consulate in Benghazi, Libya.
Another possible response would be to bring in U.S. special forces if the environment is too dangerous, said the officials.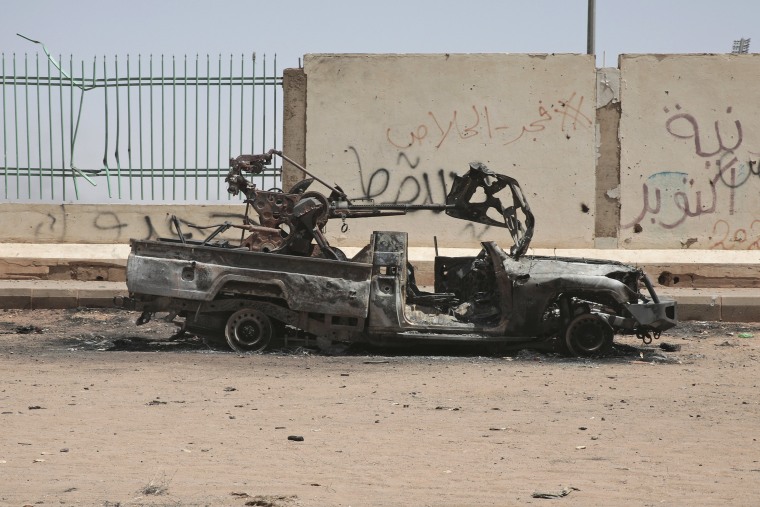 While the military is preparing for the possible evacuation of the U.S. Embassy or American citizens, the officials said there has been no official request for either from the State Department.
Sudan has been roiled by armed conflict since last week. The nation's military is fighting a rival paramilitary force. Some hospitals have been overwhelmed by casualties, and many residents fled the capital, Khartoum, during a brief cease-fire declared Wednesday.