U.S. intelligence agencies estimate that between 2,000 and 4,000 Russian soldiers have been killed in the two-week invasion of Ukraine — possibly more than the number of Americans killed in the 20-year war in Afghanistan.
Lt. Gen. Scott Berrier, the director of the Defense Intelligence Agency, said during a worldwide threats hearing before the House Intelligence Committee on Tuesday morning that analysts give the estimate low confidence, and it was based in part on information from "open sources," which can mean media and social media reports.
The estimate underscores the steep price Russia is already paying for a conflict that Director of National Intelligence Avril Haines, in the same hearing, called "a shock to the geopolitical order with implications for the future that we are only beginning to understand." An estimated 2,448 American service members were killed during two decades of war in Afghanistan, according to The Associated Press.
Russian President Vladimir Putin perceives the war he started in Ukraine as one "he cannot afford to lose," Haines said, adding that intelligence analysts anticipate a protracted conflict with a "persistent and significant insurgency" by Ukrainian forces.
"I think Putin is angry and frustrated right now," CIA Director William Burns added. "He is likely to double down and try to grind down the Ukrainian military with no regard for civilian casualties."
Haines said American intelligence agencies assess that "Moscow underestimated the strength of Ukraine's resistance and the degree of military challenge," but Putin may feel compelled to fight on nonetheless, as the Russian military operates "with reckless disregard" for the safety of noncombatants.
She said it was unclear if Russia will continue the "maximalist plan" to seize all of Ukraine and that the economic crisis Russia is now experiencing because of international sanctions is "driving domestic political opposition to Putin."
Putin did not anticipate the resistance from the West and the pullback from Russia by international business interests, she added.
His public announcement of heightened nuclear alert was something not seen since the 1960s, she said, adding that it was "extremely unusual."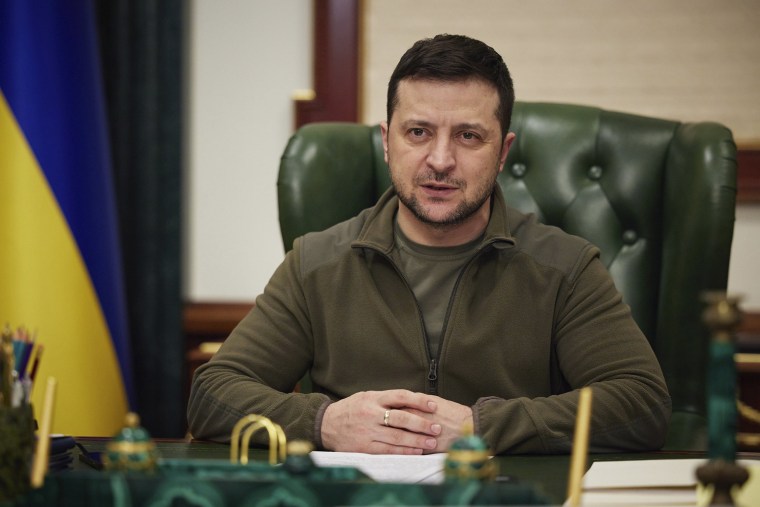 Her remarks came after the release of a worldwide threats assessment by U.S. intelligence agencies that concluded that Russia does not want to engage directly with the U.S. military. That threats analysis was finalized before the Russian invasion of Ukraine.
"We assess that Russia does not want a direct conflict with U.S. forces," the document by the Office of the Director of National Intelligence said. "Russia seeks an accommodation with the United States on mutual noninterference in both countries' domestic affairs and U.S. recognition of Russia's claimed sphere of influence over much of the former Soviet Union."
"We are witnessing the largest military conflict in Europe since World War II," House Intelligence Committee Chairman Adam Schiff, D-Calif., said as he opened the threats hearing. "We also face numerous other strategic challenges, from the rise of an increasingly bellicose and belligerent China to the threats posed by Iran and North Korea."
The document listed China first among worldwide threats, followed by Russia, Iran and North Korea. As the world enters a third year of a global Covid pandemic, health security was listed next, with the intelligence analysts noting that "the economic fallout from the pandemic is likely to continue to challenge governments and hold back human development and wellbeing, particularly in low-income countries."
Climate change was also featured prominently.
"We assess that climate change will increasingly exacerbate risks to U.S. national security interests as the physical impacts increase and geopolitical tensions mount about how to respond to the challenge," the document said. "Meanwhile, environmental degradation will increasingly intersect with and worsen climate change effects in many countries, particularly low-income countries."
The threat from cyberattacks, both military and economic, was discussed in connection with each adversary country.
"We assess that China presents the broadest, most active, and persistent cyber espionage threat to U.S. Government and private sector networks," the document said. "China's cyber pursuits and export of related technologies increase the threats of attacks against the U.S. homeland, suppression of U.S. web content that Beijing views as threatening to its control, and the expansion of technology-driven authoritarianism globally."