WASHINGTON — Richard Trumka, the head of one of the nation's largest labor unions who advocated for worker rights, died on Thursday, a senior AFL-CIO official confirmed to NBC News.
Trumka, 72, has served as president of the massive 12.5 million-member labor union for more than a decade.
Democratic politicians quickly memorialized him as a titan for worker rights. He was elected AFL-CIO secretary-treasurer in 1995, and held that post until 2009, when he was elected president.
Biden said late Thursday he spoke to his wife and son earlier in the day and learned Trumka had died from a heart attack.
"He wasn't just a great labor leader, he was a friend," said Biden, during unrelated remarks at the White House. "He was someone I could confide in."
"We are heartbroken to inform you that our brother and leader Rich Trumka passed away this morning at the age of 72," said Liz Shuler, AFL-CIO Secretary-Treasurer in a note to staff.
The internal message described Trumka as a legend, "And he knew there was nothing more powerful than workers standing together for a better life."
Trumka grew up in a small coal-mining town in Pennsylvania and nearly all the men in his family were coal miners. He followed them into the mines, working there as he attended Penn State and Villanova law school.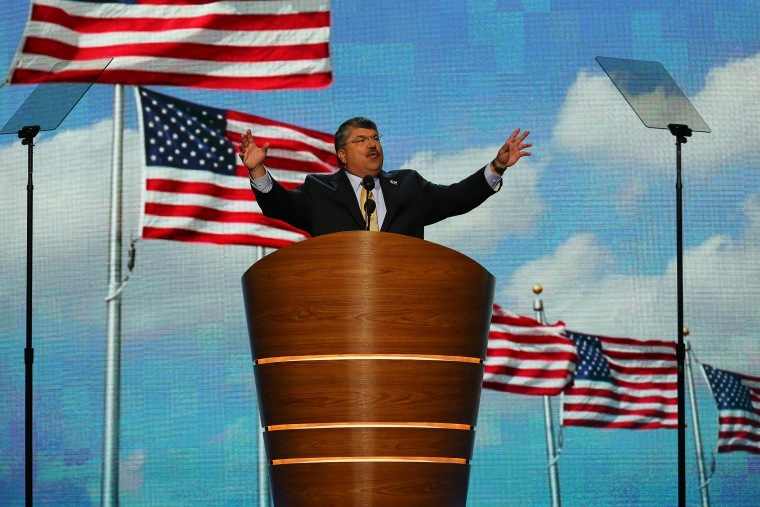 At 33 years old, he ran and won on a reform ticket for the presidency of the United Mine Workers of America, becoming the youngest leader of that union in its history.
While Trumka traditionally aligned with Democrats, he worked with former president Donald Trump on international trade policies when in office. In 2019, he convinced skeptical Democratic House members to pass Trump's revised version of the North American Free Trade Agreement, known as the USCMA.
He called the agreement far from perfect. "President Trump may have opened this deal. But working people closed it. And for that, we should be very proud," Trumka said at the time. USMCA passed the House in Dec. 2019.
The AFL-CIO endorsed Biden for president in 2020. Trumka, at the time, called Biden a "lifelong supporter of workers and has fought his entire career for living wages, health care, retirement security and civil rights."
Senate Majority Leader Chuck Schumer, D-N.Y., shared his condolences on the Senate floor.
"It's just horrible news," he said. "We have just lost a giant. And we need him so. We will remember him forever. And his memory will, I know, importune us to do even more for working people."
House Speaker Nancy Pelosi called Trumka an "unsurpassed titan of labor" who dedicated his life to the labor movement.
His life "was a testament to the power of organizing and mobilizing for progress, and his leadership leaves a legacy of inspired advocacy for workers," said Pelosi, in a statement.
A senior AFL-CIO official said Shuler is the acting president for now, and the executive council has 10 days to send out a notice that a permanent successor must be tapped and then 10 days to name a successor to serve at least until the next AFL-CIO convention. The union's quadrennial convention was previously postponed from September 2021 until June 2022 because of Covid.