Seeing "The Godfather" is an offer New York Gov. Andrew Cuomo can refuse.
Cuomo — whose brother Chris Cuomo was caught in a viral video getting into a heated exchange with a man who'd called him "Fredo," the dim-witted sibling in the classic film — said in a radio interview Monday that he'd only "seen parts" of the Marlon Brando mob movie because he considers it anti-Italian.
"I can't tell you how many times people have come up to me and said, 'In 'The Godfather,' who are you, which one are you, which character are you?'" Cuomo told WAMC's Alan Chartock.
"When you repeat the negative stereotypes, you are repeating the discrimination," Cuomo said. "I had a battle with 'The Sopranos,' which was the same stereotype over and over and over, the Italian thug, the Italian Mafia."
He said his distaste for the movie runs in the family. He noted that his late father, former New York Gov. Mario Cuomo, "wouldn't watch the movie because it was anti-Italian, the stereotype was anti-Italian."
In the video, first posted on a right-wing YouTube channel called "That's the Point with Brandon," Chris Cuomo was seen raging at someone who'd apparently called him "Fredo" while he was out in public.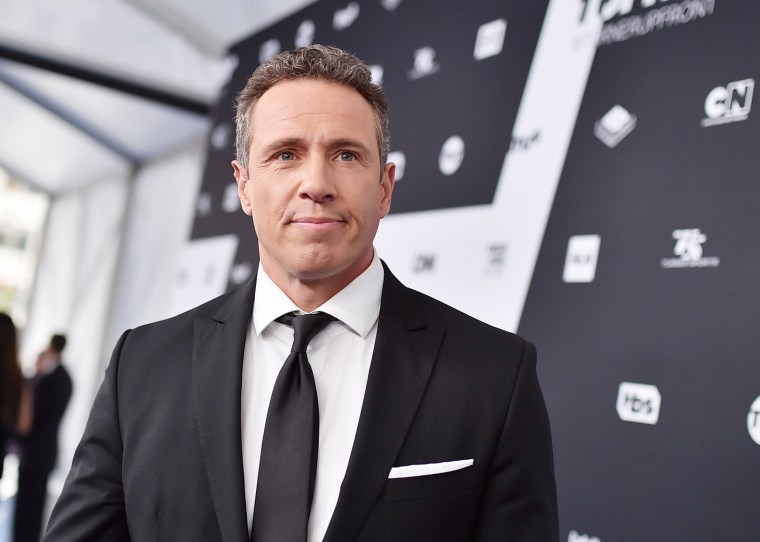 "Punk-ass bitches from the right call me Fredo," Cuomo told the man, who said he thought that's what Cuomo's name was. "It's like the N-word for us," Cuomo said, later threatening to throw the heckler "down these stairs."
The CNN anchor later said on Twitter he believes being called the character's name is an anti-Italian slur, but apologized for losing his cool.
"Appreciate all the support but - truth is I should be better than the guys baiting me," he wrote. "This happens all the time these days. Often in front of my family. But there is a lesson: no need to add to the ugliness; I should be better than what I oppose."
Mario Cuomo refused to see "The Godfather" when it was released in 1972 and criticized it repeatedly over the years, at times even refusing to use the term "mafia." He did finally wind up watching the film in 2013, though, when he was 81.
He said the movie delivered a "horrible" message, but "maybe this thing was a masterpiece."