Former Defense Secretary Ashton Carter died Monday evening after a "sudden cardiac event," his family said. He was 68.
He was defense secretary in the Obama administration from 2015 to 2017.
Carter "devoted his professional life to the national security of the United States and teaching students about international affairs," his family said. "He was a beloved husband, father, mentor, and friend. His sudden loss will be felt by all who knew him."
As defense secretary, Carter was behind the campaign to defeat the Islamic State terrorist group in Iraq and Syria. He also directed the Defense Department to open all combat positions to women and created the policy that allowed transgender people to join the military and serve openly.
"While he was known for his keen understanding of military technology, nuclear weapons, and international affairs, Secretary Carter loved nothing more than spending time with the troops, making frequent trips to Iraq and Afghanistan to visit U.S forces," his family said.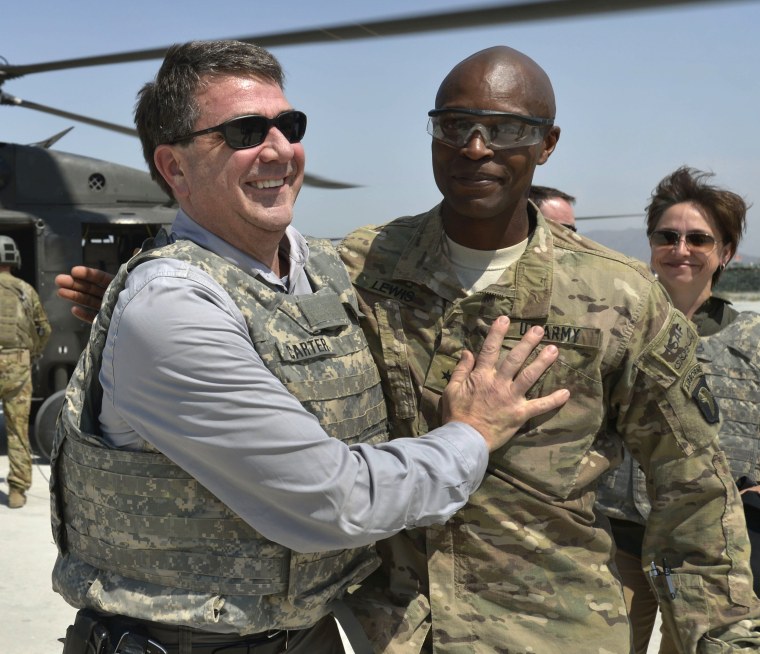 Carter served in five administrations of Democratic and Republican presidents. He held multiple positions within the Pentagon, including deputy secretary and undersecretary for acquisition technology and logistics, in addition to secretary.
Carter, a Rhodes scholar and theoretical physicist, had been the director of the Belfer Center for Science and International Affairs at Harvard's Kennedy School from 2017 until his death.
"He believed that his most profound legacy would be the thousands of students he taught with the hope that they would make the world a better and safer place," his family said.
President Joe Biden said in a statement Tuesday that Carter was " a great American of the utmost integrity."
"When I think of Ash Carter, I think of a man of extraordinary integrity," he said. "Honest. Principled. Guided by a strong, steady moral compass and a vision of using his life for public purpose."
Former President Barack Obama called Carter "a leader who left America — and the world — safer through his lifetime of service."
In a statement Tuesday, Harvard Kennedy School Dean Douglas Elmendorf said the news was "devastating" and praised Carter for being an "important leader" at the university.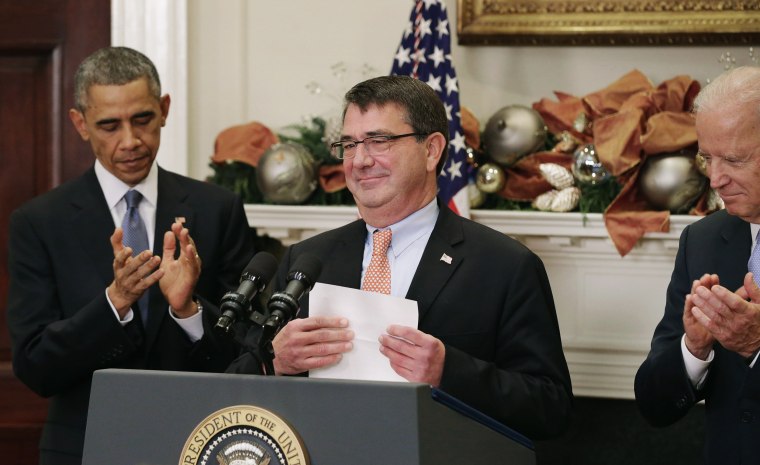 "Ash was devoted to our students: He said that one key reason he returned here was his experience at the Defense Department of visiting abroad and being greeted with the salutation 'Hello Professor Carter' from his former students — so he wanted to come back and work with more students, and he helped to raise funds for student fellowships," Elmendorf said.
"I want to offer my gratitude for his insight and wisdom, his unwavering commitment to trying to make the world better, his confidence that the Kennedy School can make an important difference in the world, his generous spirit toward his students and colleagues, and his warm and gracious friendship with me," Elmendorf continued. "I will miss him so much."
Carter is survived by his wife, Stephanie, and his children, Ava and Will.