The Biden administration is considering restarting the controversial policy that detains migrants who enter the country illegally with their children, two sources familiar with the planning confirmed.
President Joe Biden stopped the Immigration and Customs Enforcement policy known as family detention shortly after he took office.
The New York Times first reported that the administration was considering reintroducing the policy.
In a statement, a Department of Homeland Security spokesperson said, "No decisions have been made as we prepare for the Title 42 Public Health Order to lift. The administration will continue to prioritize safe, orderly, and humane processing of migrants."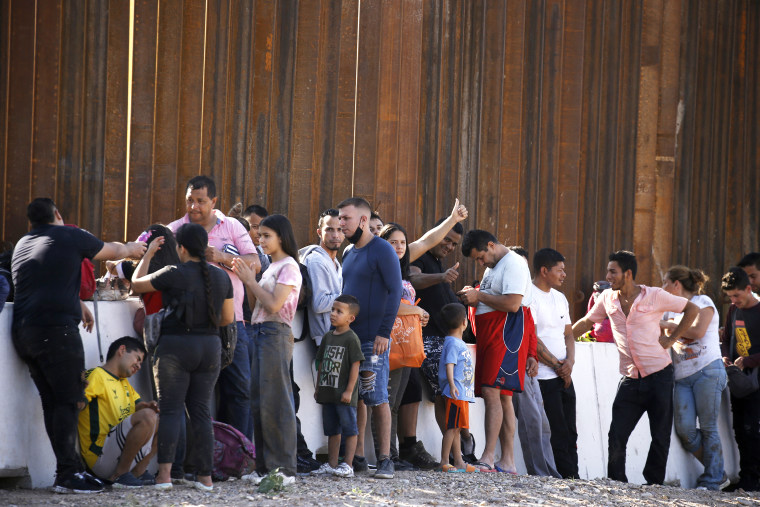 Two sources familiar with the planning said White House and DHS officials have met multiple times in recent days to discuss what would be necessary to restart the policy when Title 42 ends May 11.
No decisions have been made yet, the sources said. Many inside the administration are resisting the move, the sources added.
President Barack Obama had used the policy starting in 2014, and President Donald Trump continued it.
Title 42 is a public health law that was invoked by the Trump administration in 2020 during the Covid-19 pandemic. Border agents have used it to deny migrants the right to enter the U.S. to claim asylum. More than 2.3 million people have been expelled since the Trump administration invoked it.
Policymakers in both parties, as well as Homeland Security officials, have widely predicted a large increase in the number of migrants crossing the border when Title 42 lifts, adding to the record high number of border encounters in the past year.
Immigrant rights groups and other groups say Title 42 has been used to expel asylum-seekers without hearings.
The American Civil Liberties Union has said that Title 42 has been misused to kick people who are seeking asylum out of the country and that U.S. law guarantees the right to seek asylum.
The Biden administration previously tried to lift Title 42 through a Centers for Disease Control and Prevention order, but Republican states sued to keep it in effect.
The Biden administration now plans to let the public health emergency declaration expire May 11.