In 2015, days after a New York Times column kicked into overdrive speculation about a Joe Biden presidential run, an aide delivered to the vice president a fresh draft of a speech announcing his intention to run.
"We're one America, bound together in this great experiment of equality and opportunity and democracy. And everyone — and I mean everyone — is in on the deal," the speech read.
Biden never delivered that speech, but instead more than two months later announced to the country from the Rose Garden that, owing to the healing process after the loss of his eldest son, Beau, he had run out of the time he would need to wage a winning campaign.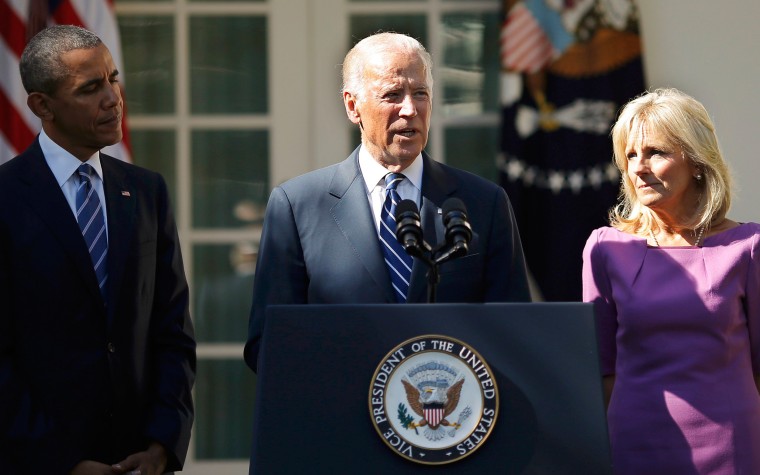 Even as his son waged a valiant battle against brain cancer, he implored his father to consider what would have been a third run for the White House in 2016, the former vice president reveals in a new book to be released this week.
But more than that, as his own health deteriorated, he had a simpler plea for his father: "Give me your word, Dad, that you're going to be all right. Promise me, Dad," Beau told his father in what would become the title of the book.
The memoir offers a road map for what a Biden campaign might have looked like in 2016 — and could still in 2020.
"A cautious, trim-around-the-edges campaign was pointless. So Biden for President was going to go big. Because frankly, at this point in my career and after all my family had been through, anything less just wasn't worth it," he writes.
"So many of the presidential campaigns that summer seemed locked in the past. A fight over what happened, what went wrong, what America lost. If I ran, I wanted to paint a picture of America's future, what we could become, how everyone could be dealt back into the deal."
But far more of the book's 260 pages are a real-time accounting of Biden grappling with his son's fight for his life at the same time he tended to the consequential work as vice president in President Obama's second term, especially on foreign policy. He describes in heartbreaking detail the course of Beau's diagnoses and treatments, many of them ultimately experimental ones that took a heavy toll on his son, and the family.
In late 2014 and into 2015, he leaned on his aides to keep him busy with his official duties. "The only way I'm going to get through this is if you just keep me busy. Schedule me," he recalls directing his chief of staff.
And for a time, the prospect of a 2016 run was a welcome diversion from the reality of Beau's illness, too. In February of 2015 he convened his top political advisers and his two sons to hear an assessment of his chances. Mike Donilon, a longtime aide, described that the race "was coming to me," Biden recalls, and that the middle class would be the focus of the campaign.
Related: Pence Creates His Own VP Club With Biden, Cheney
"Mike's analysis showed that there was nobody in the field in either party who was more closely identified with the middle class than I was," Biden writes. And the public "was tired of careful and carefully packaged candidates. My reputation as a 'gaffe machine' was no longer looking like a weakness."
At that meeting, Biden recalled, the opinion that mattered most was Beau's. But "that night he mainly just sat and observed. … It occurred to me as I watched Beau and Hunter that night that everybody in that room was playacting to some degree." Within weeks more dire news came: that Beau's cancer was not responding to treatments, and that increasingly risky and untested treatments were all that were left.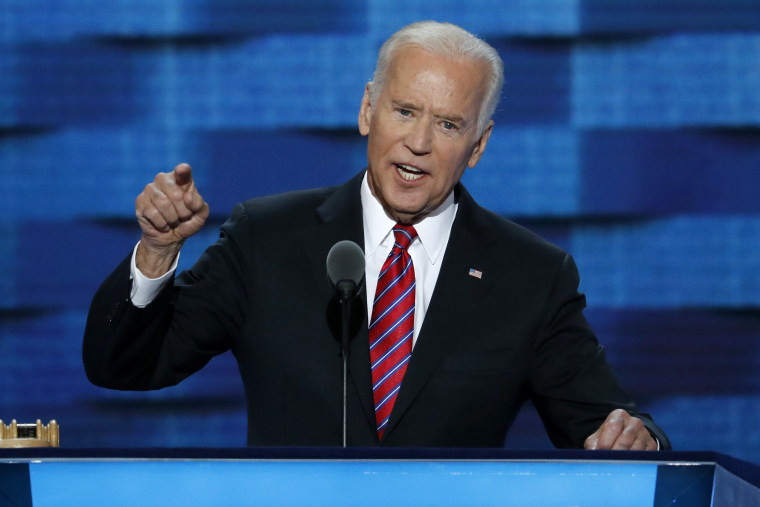 It wasn't until that summer, well after Beau had died, that a 2016 campaign became a serious notion again. Top Democrats were calling to encourage him. Even George Clooney contacted top aides offering to marshal top Hollywood donors. By October, "only one thing could stop me now, and that was me."
As part of a campaign focused on the middle class, he was going to reject super PAC funding and be tough on Wall Street. While the campaign to that point was "so negative, so dreary, so divisive," Biden would focus on the promise of the future, including what he would call an "American Renewal Project" focused on major infrastructure projects, as well as taking on the NRA, and even a plan to end cancer once and for all.
Biden recalled the nervousness of Obama about his plans at various points throughout those months, especially by the late summer as his candidacy seemed more serious.
He also sensed panic in Clinton's campaign, as it began leaking stories leaning on his past policy positions and relationships with Delaware's financial sector that might reflect poorly on him to Democrats.
But it was an October Politico story suggesting Biden was playing on Beau's death for political gain that "really threw me," Biden writes, and "exceeded even my worst expectations of what the opposition was going to be like."
In the weeks that followed even Donilon sensed that Biden was not ready personally for the campaign and his own family continued to struggle. A final decision was made Oct. 20, and announced the next day. "I knew I'd made the right decision when I walked into the Rose Garden with Jill on one side and Barack on the other."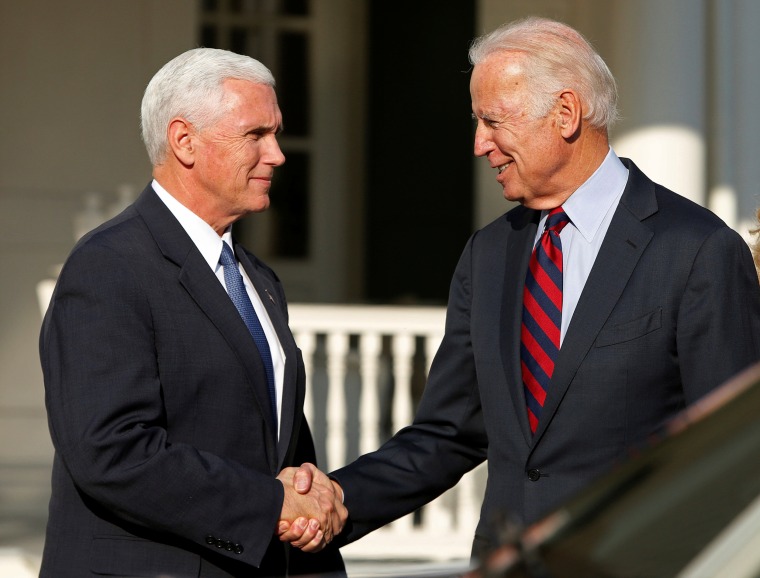 The book traces the worst months of Biden's life, from Beau's diagnosis through the apparent end of his political career. But never mentioned is Donald Trump's eventual victory, which has kept open the potential of a Biden 2020 candidacy — one that seems just as serious now as it was in early 2013, before Beau's health intruded.
Biden ends the book with a passage characteristic of his current political approach.
"How do I want to spend the rest of my life?" he asks. "I want to spend as much time as I can with my family, and I want to help change the country and the world for the better. That duty does much more than give me purpose; it gives me something to hope for. It makes me nostalgic for the future."