Black Tennessee state lawmakers on Friday rebuked Republican members of the state's House of Representatives for voting to expel two Black legislators over their protests last week following a mass school shooting in Nashville.
Members of the Tennessee Black Caucus of State Legislators said the GOP effort to remove two of their own from their seats — Justin Jones and Justin Pearson — was rooted in racism.
"The world saw the optics," the caucus chairman, Rep. Sam McKenzie, a Democrat from Knoxville, told reporters Friday at a news conference in Nashville. "I don't have to say a word about the fact that our two young African American brothers were unfairly prosecuted."
McKenzie added, "To me, it's a horrific indictment on the Tennessee GOP, and they ought to be ashamed of themselves."
He predicted Jones and Pearson would be sent back to the state House by their constituents in upcoming special elections to be set by Republican Gov. Bill Lee.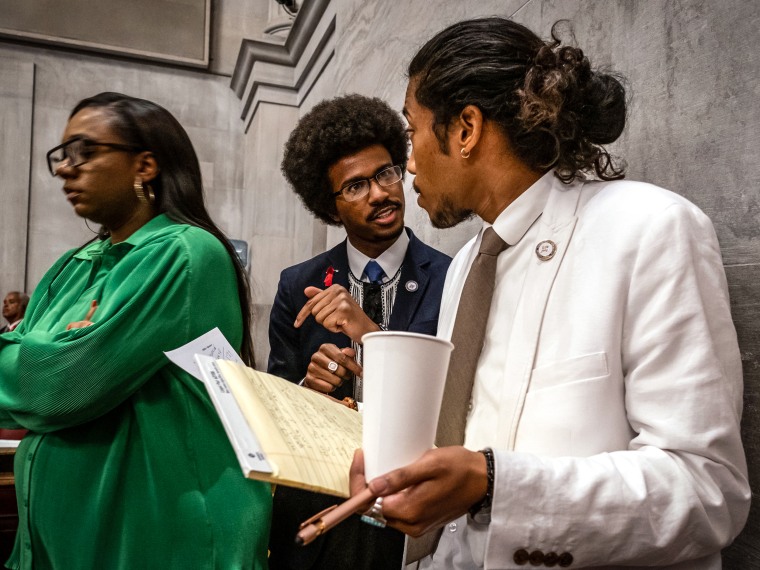 McKenzie and caucus members said this wasn't the first time their Republican counterparts have targeted the Black community.
"This wasn't about one event," he said, pointing to the GOP's effort to defund the state's only historically Black college, Tennessee State University, and one lawmaker's proposal to bring back lynching.
"Welcome to Tennessee, where there's a pattern of racism that has permeated these halls," added Rep. Vincent Dixie, a Democrat from Nashville.
Their remarks came after state legislators voted Thursday to expel Jones and Pearson while another vote to remove Democratic Rep. Gloria Johnson, who is white, failed. The resolutions accused each of the Democratic legislators of engaging in "disorderly behavior" and purposely bringing "disorder and dishonor to the House of Representatives" during protests against gun violence on the House floor last week, following the shooting that left three children and three adults dead at The Covenant School in Nashville.
State Sen. Charlane Oliver, a Democrat from Nashville, said the current legislative session has been "rough" for Jones.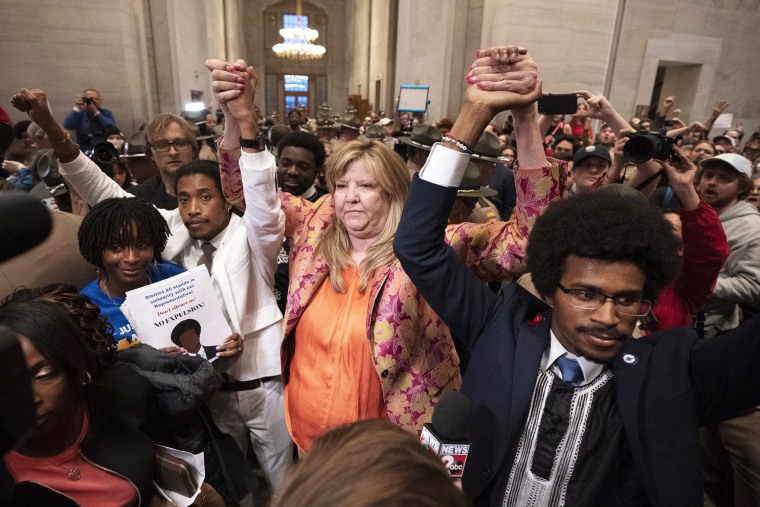 "A lot of political bullying has been going on behind the scenes," she said. "This idea that he and Representative Justin Pearson must apologize is a mindset set in white supremacy, a mindset set in that we as Black folk are not on par or not peers to them, and we must be inferior and subservient to their demands."
Senate Minority Leader Raumesh Akbari, a Democrat from Memphis, urged her colleagues Friday to allow Jones and Pearson to be reappointed.
"This is not our house. This is the people's house," she said. "We are elected by the people to do the people's will. And when you stop people who have been elected by the people from doing their will, that is when democracy dies."