Gov. Gavin Newsom announced Wednesday that California will not renew its multimillion dollar contract with Walgreens after the company said it would not dispense medication abortion in multiple states where abortion is legal.
The California Department of General Services issued a formal notice "withdrawing a planned renewal of that agreement set to take effect on May 1, 2023" and "will explore other options for furnishing the same services," according to a statement from Newsom's office.
"Under this contract, Walgreens has received about $54 million from the State," the statement said.
"California will not stand by as corporations cave to extremists and cut off critical access to reproductive care and freedom," Newsom said. "California is on track to be the fourth largest economy in the world and we will leverage our market power to defend the right to choose."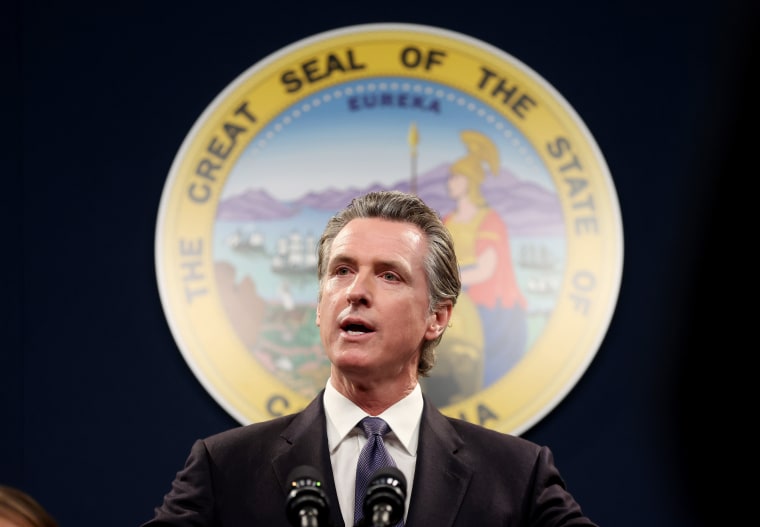 In a statement, Walgreens spokesman Fraser Engerman said the company was "deeply disappointed by the decision by the state of California not to renew our longstanding contract" due to what he called "false and misleading information."
"Walgreens is facing the same circumstances as all retail pharmacies, and no other retail pharmacies have said that they would approach this situation differently, so it's unclear where this contract would now be moved."
"We will dispense this medication consistent with federal and state laws," Engerman added. "Providing legally approved medications to patients is what pharmacies do, and is rooted in our commitment to the communities in which we operate."
Walgreens announced its abortion pills decision last week after facing mounting pressure from a group of Republican attorney generals — in states where abortion is legal and illegal — who told the company in a letter that it could face legal consequences if it sold medication like mifepristone, a common abortion pill, in their states.
On Monday, Newsom said the state wouldn't do business with Walgreens as a result of that decision.
"California won't be doing business with @walgreens -- or any company that cowers to the extremists and puts women's lives at risk. We're done," he tweeted at the time.
A spokesperson for the governor, Brandon Richards, said in a statement to NBC News that "Walgreens preemptively shared its plan that it would not dispense the abortion medication mifepristone in 21 states, including where abortion remains legal, because of a letter from 21 anti-abortion attorneys general. Walgreens continues to refuse to clarify why it will not dispense mifepristone in several states — from that group of 21 — where abortion is legal."
"And yes, California continues to review its relationship with Walgreens," Richards said. "With today's action, as previously noted in the release, we have no concerns about the ability to obtain needed medication after April 30 through the various procurement methods available."
In New York on Thursday, Gov. Kathy Hochul and Attorney General Letitia James, both Democrats, sent a letter to the CEOs of Walgreens, CVS and Rite Aid asking if the companies will promise to provide the abortion drug in their state.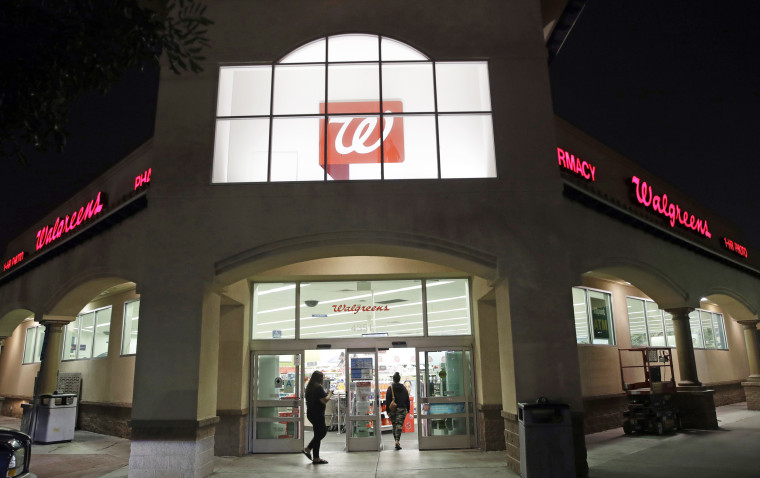 "Will you commit to dispense mifepristone to patients with a doctor's prescription at all FDA-certified pharmacy locations in the State of New York? If not, what is the legal basis for this decision?" they wrote. "Will you commit to dispense mifepristone via mail with a doctor's prescription to patients in the State of New York? If not, what is the legal basis for this decision?"
The companies have 10 days to respond to their questions, the two officials said.
Of the states in question, some have either abortion bans in place or an in-person requirement for medication abortions, while others have pending court challenges that could prohibit the distribution of the pills or filed briefs in support of the Texas lawsuit seeking to reverse the FDA's approval of them, according to the Guttmacher Institute, a research group that supports abortion rights.
Engerman told NBC News last week that the company was "not dispensing mifepristone at this time. We intend to become a certified pharmacy under the program, however we will only dispense in those jurisdictions where it is legal to do if we are certified."
"This is a very complex and in-flux area of the law and we are taking that into account as we seek certification to dispense Mifepristone," he added.