Mitt Romney is getting slammed by our cartoonists over a video released yesterday where the Republican Presidential nominee tells fundraisers that he thinks 47 percent of Americans are "dependent" on the government, and will automatically vote for President Obama because of the government benefits they receive. 
Pat Bagley of the Salt Lake Tribune evokes the etch-a-sketch in his cartoon about Romney's flubs...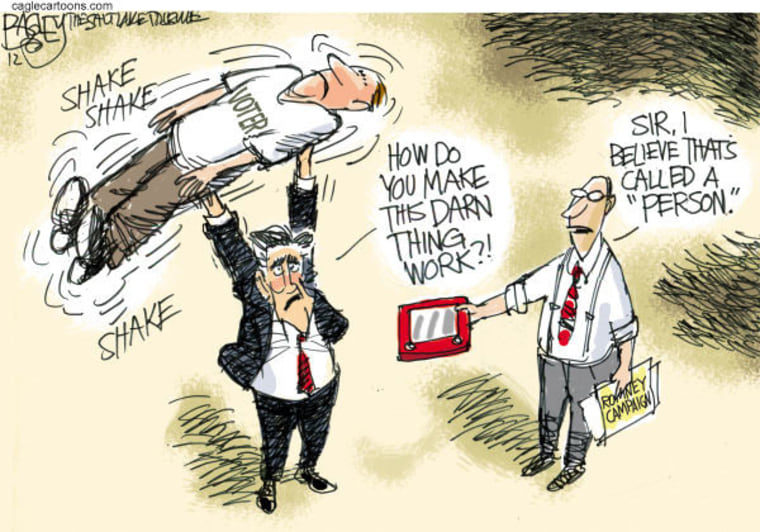 Rob Tornoe shows how Romney can do no wrong on Fox News, no matter what he says...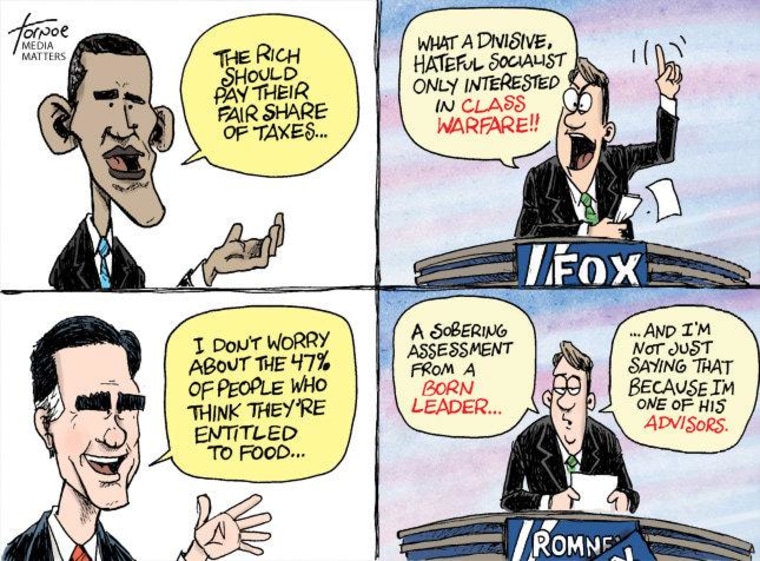 The Hill's Chris Weyant sums up the only message Romney seems to be able to stick to...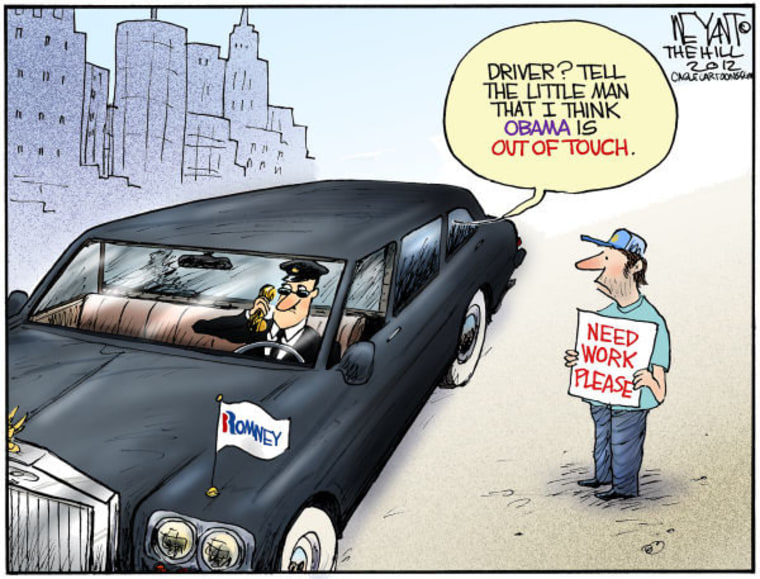 Dave Granlund see's the Romney campaign as just one pothole after another...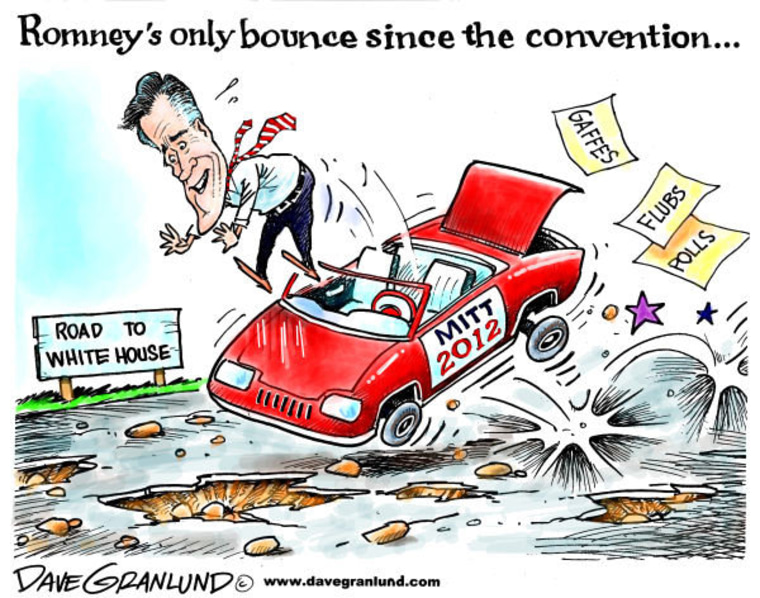 Tim Eagan goes a bit existential with his cartoon about Romney's continued pandering...