They have placed their bets.
From New York to California, lawmakers in at least 20 states are wagering that sports gambling could become legal by summer and are crafting legislation to make that happen within their borders.
The rush of action stems from a pending case before the Supreme Court — Christie v. NCAA — under which New Jersey, through a suit filed by then-Gov. Chris Christie, is seeking to strike down a federal law that prevents the state from allowing gambling on sports.
New Jersey has argued that the 1992 law — the Professional and Amateur Sports Protection Act — violates the 10th Amendment, which the Supreme Court has said prohibits federal laws that would compel states to carry out federal dictates.
The gambling law, the state argued, forces states to bar sports wagering. The act is unusual because it does not ban sports gambling nationwide. Instead, it says the states cannot permit it. A handful of states, including Nevada, were exempted from the law under a grandfather clause.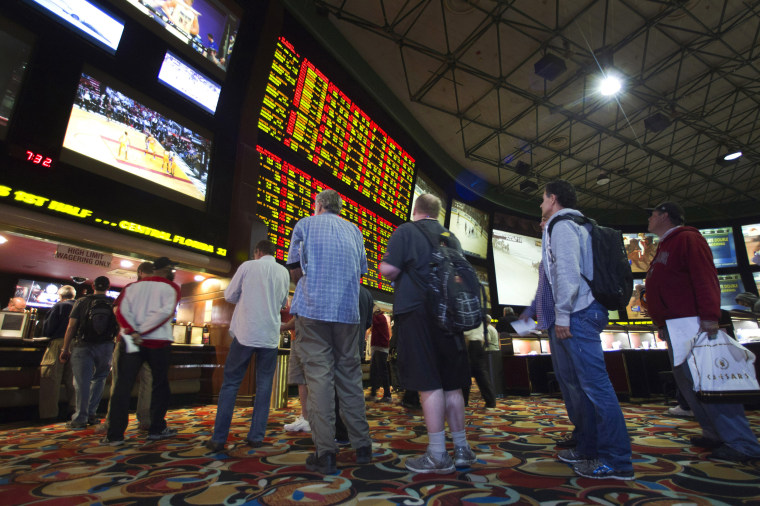 The justices are expected to decide the case by late June, but some states — pointing to the oral arguments that they say indicate a possible favorable ruling — aren't wasting time in setting up the legislative framework to seize on a decision that could effectively legalize sports gambling nationwide.
"Looking at the landscape, as far as this case, it seems like a good time to really move forward with this," said Indiana state Rep. Alan Morrison, whose proposal to pre-emptively authorize sports wagering — on the contingency of a favorable Supreme Court ruling — has been cited as a model across the U.S. of solid "if, then" sports betting legislation.
"We're not trying to buck existing federal law," said Morrison, a Republican, referring to HB 1325, which he wrote. "We just think we should be able to offer additional options at our facilities if it should become legal."
His bill authorizes sports wagering at casinos, racetracks, riverboats, "racinos" and satellite facilities, like state-sanctioned Off-track Betting operations, after the state gaming commission "determines that current federal prohibitions on sports wagering are no longer applicable." Morrison says his bill is the only one in the country written with the input of pro sports leagues, like the NBA.
The legislation also puts in motion measures to provide licensing and regulation for mobile sports wagering — placing bets on sporting events through phone apps — and provides guidance for legal monitoring, consumer protections and taxation. It contains a 1-percent tax proposal on bets on certain professional sports games that would go to the leagues to fund a framework to ensure that players and coaches aren't throwing games.
Exactly how such "integrity monitoring" would work hasn't been explicitly defined. But league officials and state legislators suggested that leagues could be able to impose restrictions on the types of bets placed. Details are still being hammered out, but leagues could also be provided access to the data bookmakers use in making odds and spreads on games.
Pennsylvania and Connecticut enacted narrower measures contingently legalizing sports betting in late 2017.
And other states where lotteries or casinos or racing is legal, like Ohio and Kentucky, have proposed extending the authority of the existing commissions that oversee those activities to include sports betting — and appear poised to move quickly this year if a favorable ruling comes down.
Last month, Kentucky state Sen. Julian Carroll, a Democrat, introduced a bill that seeks to authorize the state's Horse Racing Commission to oversee sports betting operations at its facilities. Like the Indiana proposal, Carroll's bill is written to "take effect only if the federal Professional and Amateur Sports Protection Act is repealed by Congress or is rendered void by the United States Supreme Court."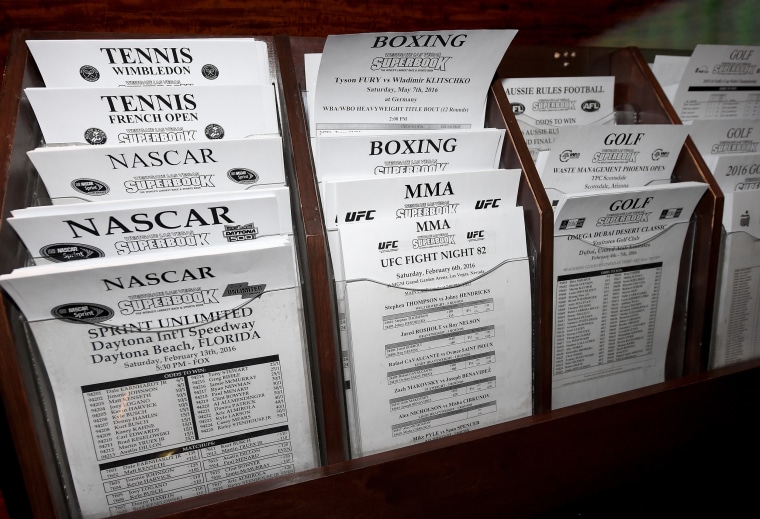 The bill is thought to have a good chance at passing both Kentucky chambers and being signed into law: Kentucky Gov. Matt Bevin, a Republican, was one of three governors to sign a brief in the Christie v. NCAA case in support of New Jersey's position. State attorneys general from 18 states also signed briefs in the case.
Carroll, too, likes his odds.
"Everyone knows how it's going to turn out — they're going to declare that law unconstitutional," Carroll told NBC News, adding that his legislation would use the new revenues to help fund the state's indebted employee pension system and various education initiatives.
Legislators in Minnesota, California, Illinois, Iowa, West Virginia, Maryland and New York are optimistic as well.
Last month, the New York state Senate's Racing, Gaming and Wagering Committee held a hearing designed to help build the proper statutory framework for such a law.
The hearings, closely watched in the gaming community, revealed that key actors on the business side of sports betting — like Major League Baseball and the NBA, which for decades had been against the possibility of broader legal sports gambling — want to be involved, too.
"We support the passage of a comprehensive sports betting bill that would serve as a model for a 50-state solution — whether that happens in Congress or on a state-by-state basis," Dan Spillane, a senior vice president and assistant general counsel for the NBA, testified in January.
In a statement, Spillane said that the NBA supports any legislation that would legalize sports betting as long as it "includes comprehensive protections for the integrity of our sport."
That would include measures enforcing consumer protections, legal monitoring and creating a defined framework allowing for mobile betting that is tethered to individual casinos.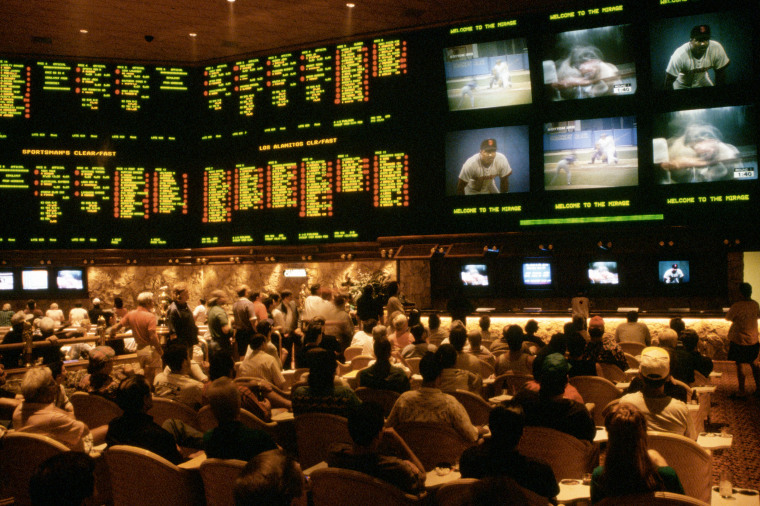 However, some other major athletic organizations, like the NCAA, remain opposed. And the NFL has taken no official position.
The NCAA, which sued to put an end to New Jersey's push to legalize sports betting in the first place, has repeatedly said it could hurt the integrity of its games.
"The NCAA opposes all forms of legal and illegal sports wagering, which has the potential to undermine the integrity of sports contests and jeopardizes the welfare of student-athletes and the intercollegiate athletics community," the organization wrote on its site.
While the bills that have been written don't explicitly cite the leagues that would fall under the laws, officials in several states told NBC News that it's possible that betting on college sports might not be allowed or would be strictly limited.
Lawmakers, meanwhile, are ready to push forward.
Under a 2013 referendum, New York voters approved a state constitutional amendment that could expand gambling at new commercial casinos to include sports betting — if it were to become legal.
State Sen. John Bonacic, chairman of the Racing, Gaming and Waging Committee, said that he came away from the hearings in his state feeling like the best option would be simply to draw a carbon copy of one of the places in the U.S. that he says already has "robust" consumer protections, monitoring, enforcement and a narrow framework for online sports betting.
"We want it to look like Vegas, frankly," the Republican legislator said. "They're the perfect model, obviously."