The House Oversight Committee will not investigate President Donald Trump's unproven claims of wide-spread voter fraud during the 2016 election, Chairman Jason Chaffetz said Tuesday.
Speaking on CNN, the Utah representative said he does not see any evidence to back up Trump's tweets.
"We can't just investigate everything that's ever thrown out there by the Democrats, by the Republicans. We have to pick and choose," he said.
Trump has repeatedly, and without evidence, pushed claims that millions of ballots were cast illegally in the 2016 election and called for a probe into the issue. Days after his inauguration, Trump tweeted: "I will be asking for a major investigation into VOTER FRAUD, including those registered to vote in two states, those who are illegal and even, those registered to vote who are dead."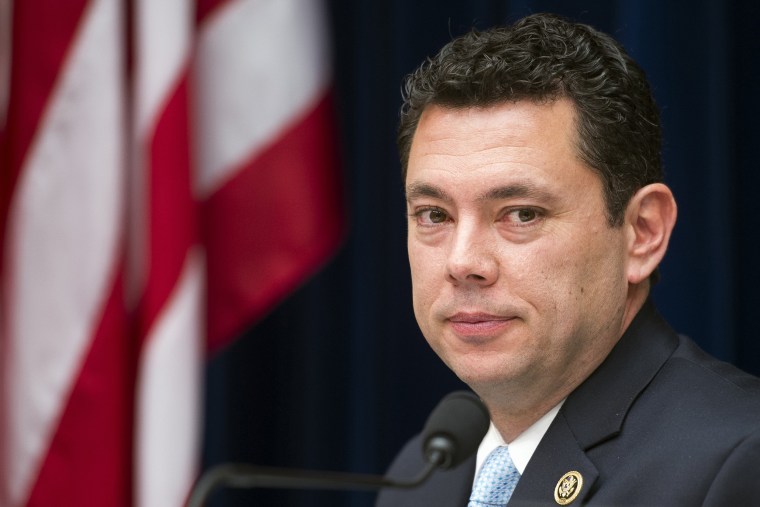 Although the committee will not look into Trump's voter fraud allegations, Chaffetz said congressional leaders will investigate the president's Saturday morning claim that former President Obama wiretapped Trump Tower during the campaign, adding that "the president is directly asking and calling for" a probe.
Chaffetz said he has spoken with House Intelligence Committee Chair Rep. Devin Nunes (R-Calif.), who on Sunday released a statement saying his panel would make inquiries into whether Obama illegally eavesdropped on the Trump campaign as part of an ongoing investigation into Russian interference in the election.
Doubts were raised over the committee's credibility after reports surfaced that Nunes, a Republican lawmaker, had made calls to reporters in order to challenge stories about Russia at the request of the White House.
Related: White House, GOP Intel Committee Heads Push Back on Russia Reports
Despite lack of proof to support Trump's claims of being wiretapped, Chaffetz said, "I think it's a legitimate question, the president is emphatic about it. We're going to look into it and try to figure it out."
Asked whether he believes Obama illegally surveilled Trump Tower, Chaffetz said he would not presuppose the outcome.
"When you look around the corner, sometimes you find something you don't expect to find," he said.
During a daily press briefing Tuesday, White House Press Secretary Sean Spicer did not provide evidence to support Trump's wiretapping claims but said having the House and Senate Intelligence Committees investigate the issue would "add credibility" to the outcome.
Chaffetz also addressed growing concerns over healthcare costs during the interview Tuesday, saying low-income Americans must make tough choices and sacrifice luxuries in order to pay for coverage.
"Maybe rather than getting that new iPhone that they just love and want to go spend hundreds of dollars on, maybe they should go and invest in their own healthcare," he said.
Related: Obamacare Lite? New GOP Health Care Bill Has Host of Critics
Nancy Pelosi, among other lawmakers, took to Twitter to criticize Chaffetz' comments, calling them "offensive" and lacking compassion. On Fox News later in the day, Chaffetz admitted he didn't make his point "as smoothly as I possibly could."
Congressional Republicans unveiled the new healthcare plan Monday night, called The American Healthcare Act. The bill, which was presented without a cost estimate, would scrap the unpopular individual mandate, introduce limited tax credits and halt the Affordable Care Act's Medicare expansion.
The bill has received criticism from some Republicans, who complain it is a rehashed version of Obamacare. Sen. Rand Paul on Monday called the plan "Obamacare Lite."
Chaffetz said that the new plan could leave Americans with more access and less coverage. "We just saw the bill as of yesterday, we're just starting to consume it, so we'll have to look at how that analysis moves forward," he said.