This story was originally published by The Center for Public Integrity, a nonprofit, nonpartisan investigative news organization in Washington, D.C.
WASHINGTON — At least one high-profile charity has cut ties with politically connected telemarketer InfoCision — and three others are considering a split — after the Federal Trade Commission earlier this month accused the company of lying to potential donors.
Other nonprofits are distancing themselves from InfoCision, while some are standing by the firm, Center for Public Integrity interviews with numerous InfoCision clients indicate.
InfoCision is an Akron, Ohio-based fundraiser for nonprofits, private companies and right-leaning politicians and political action committees, including a pro-President Donald Trump super PAC and Housing and Urban Development Secretary Ben Carson's 2016 presidential committee.
InfoCision in January agreed to pay a $250,000 fine to settle a complaint by the FTC surrounding its charitable solicitations. The company has denied the allegations, and the FTC declined to release the names of the charities InfoCision was representing when it allegedly misled donors.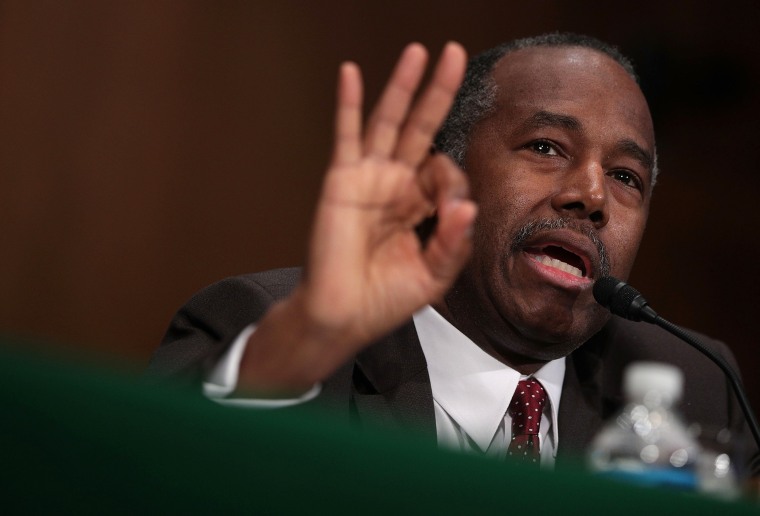 The Center for Public Integrity contacted 42 recent InfoCision charity clients, the names of which it obtained from licensing records maintained by Utah's Department of Commerce. Eighteen responded.
Click Here To Read the Center for Public Integrity's Version of This Story
The Environmental Defense Fund, which is based in New York City and has offices nationwide, severed ties with InfoCision on Jan. 12 because of the FTC's allegations, said Sam Parry, the nonprofit's membership director. He declined further comment.
InfoCision, which employs more than 3,500 people in 12 locations, did not respond to requests for comment, but the company touts its "unmatched reputation for quality."
The American Heart Association, American Diabetes Association and the International Fellowship of Christians and Jews are reviewing their relationships with InfoCision, spokespeople for each organization confirmed. None believe their specific nonprofits were involved in InfoCision's allegedly misleading calls.
The American Diabetes Association "recognizes and is committed to our responsibility to the public and our donors to utilize every dollar prudently and to operate with integrity in all of our work," said Martha P. Clark, interim CEO for the American Diabetes Association. "The ADA is committed to fulfilling the goals of our mission and earning the public trust through ethical work that is accurate and transparent."
The nonprofit controls what InfoCision's solicitors say when reaching out to donors: every fundraising script is reviewed and approved, and the nonprofit can listen in on calls, Clark said.
The International Fellowship of Christians and Jews, a nonprofit based in Chicago that aims to build support for Israel, is also reconsidering its relationship with InfoCision.
"We have no higher priority than being a good steward of their contributions," according to a statement from the nonprofit. "Like hundreds of other not-for-profit organizations throughout the United States, The Fellowship has worked with InfoCision, but based upon this new information — and along with our counsel — we are in the process of evaluating any future relationship."
Other nonprofits are standing by InfoCision and praised the solicitors' work.
Matt Panos, chief development officer of Jewish Voice Ministries International, said the fine and the FTC's explanation of what allegedly occurred were "misleading" and that his organization sees no reason to abandon its relationship with InfoCision. The charity, based in Phoenix, supports Israel and the Messianic Jewish community.
"So far, all I see is something alleged but no proof that it occurred," Panos said. "It's disappointing to me. If that can be done to InfoCision, that can be done to any company or any nonprofit."
Medicins Sans Frontieres USA Inc., which is better known as Doctors Without Borders, also defended the company.
"InfoCision has been a trusted partner of MSF for over seven years," said Thomas Kurmann, director of development. "We are confident in their ability to represent MSF to our donors and the public."
Easterseals has used InfoCision to convince former donors to contribute again for a number of years, said Sharon Watson, vice president for communications for the nonprofit, which has provided services to people with disabilities for nearly 100 years.
After hearing about the FTC fine from the Center for Public Integrity, Easterseals reached out to InfoCision and verified that none of the calls in question related to its work on behalf of their organization.
Watson said the nonprofit is going to continue to contract with InfoCision.
"We get value from the relationship," Watson said.
Other well-known InfoCision clients of late include Focus on the Family, Humane Society of the United States, March of Dimes Foundation, Mothers Against Drunk Driving, National Rifle Association, Operation Smile, St. Jude Children's Research Hospital, United States Fund for UNICEF and the U.S. Olympic and Paralympic Foundation.
Click Here To Read the Rest of This Story
The Center for Public Integrity is a nonprofit, nonpartisan investigative news organization in Washington, D.C.