Mississippi isn't quite ready to fold.
In a state where Ole Miss college football reigns supreme, Republican state Rep. Roun McNeal has pushed a bill that would ban sports betting in the event that a Supreme Court decision legalizes it nationwide this year. His move runs contrary to those of lawmakers in at least 20 other states, as NBC News reported last week, who have been busy crafting legislation to embrace legal sports gambling and make it easy for their states to cash in.
"We don't want to be caught with our pants down," McNeal said.
He's not alone. A number of critical players in statehouses across the country, as well as sports organizations such as the NCAA, want to pump the brakes on nationwide efforts to legalize sports betting, citing concerns over the integrity of games and worries over the economic and social impact of sports gambling.
More severe than any lawmakers' concerns, however, has been the objections voiced by the NCAA and other prominent players in the college sports world.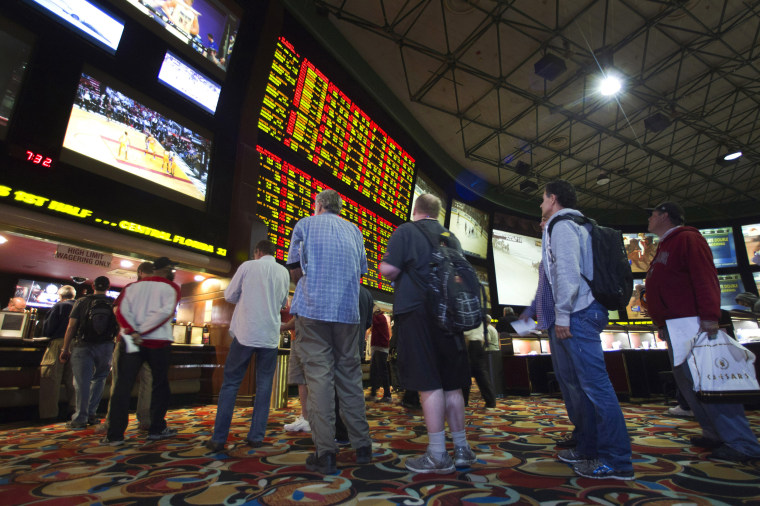 A spokesperson for the NCAA — which sued to stop New Jersey's push to legalize sports betting in the first place — did not respond to questions from NBC News.
"The NCAA opposes all forms of legal and illegal sports wagering, which has the potential to undermine the integrity of sports contests and jeopardizes the welfare of student-athletes and the intercollegiate athletics community," the organization wrote on its site.
Tom McMillen, the president and CEO of the NCAA Division I Athletic Directors Association — which recently rebranded itself as Lead1 — wasn't shy about his group's concerns.
"There are some deep-seeded feelings that this is a particularly delicate situation in the college arena," said McMillen, a retired professional basketball player and a former Democratic congressman from Maryland.
Noting that unpaid college athletes are especially vulnerable to large amounts of money flowing through their game and that "there is a serious concern as to where all this new money would go," McMillen said that nearly 80 percent of the members of his group were opposed to legalized sports betting.
"These kids are on scholarship. Listen, we've seen point-shaving scandals before," he said. "We're concerned."
Their efforts, both publicly and behind the scenes, could go a long way in helping to shape the national legal landscape on sports gambling before and after the expected ruling by the Supreme Court.
The pending case — Christie v. NCAA — stems from a 2012 suit by then-New Jersey Gov. Chris Christie seeking to strike down a federal law that prevents the state from allowing gambling on sports. New Jersey has argued that the 1992 law — the Professional and Amateur Sports Protection Act (PASPA) — violates the 10th Amendment, which the Supreme Court has said prohibits federal laws that would compel states to carry out federal dictates.
The high court will rule on the case by June, and sports betting advocates, as well as states eager to pounce on a new revenue source, have said oral arguments indicate a favorable ruling is imminent.
But a growing number of lawmakers from Southern states where college sports rule, as well as a handful of prominent college sports bodies, are working to protect their states, and their games, from the negative effects they claim would follow expanded sports betting.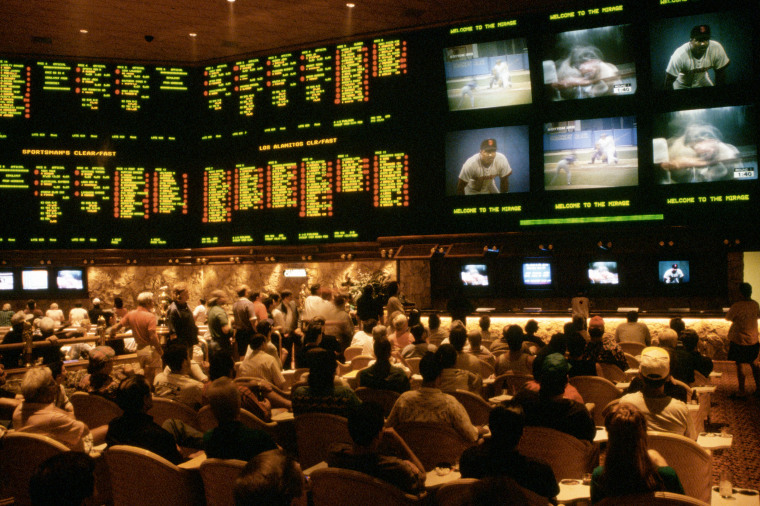 "We shouldn't change anything until we really know what we're doing," said McNeal, of Mississippi. McNeal also pointed to his concerns that introducing sports gambling could subject Mississippi residents — already the poorest in the nation, according to 2016 Census data — to further economic hardship.
"There are a balloon of studies that show that people on the lower end of the economic spectrum are the ones who spend most of their money on lottery tickets, on sports gambling," he said.
Meanwhile, in South Carolina, another state where college football dominates, Republican Gov. Henry McMaster has made his opposition to legal sports gambling clear despite lawmakers pitching bills that would help make it happen within its borders.
"It's a loser and it's inconsistent with the core beliefs of South Carolinians," a spokesman for McMaster, told the The Charleston Post and Courier last month.
One option would be for the NCAA to work with statehouses to craft "carveouts" — or exemptions — for college sports in prospective legislation. Another option would be simply to not fight the trend at all and to get involved in creating the proper legal framework and funding for integrity monitoring, enforcement and consumer protections. So far, McMillen said, the NCAA has done neither.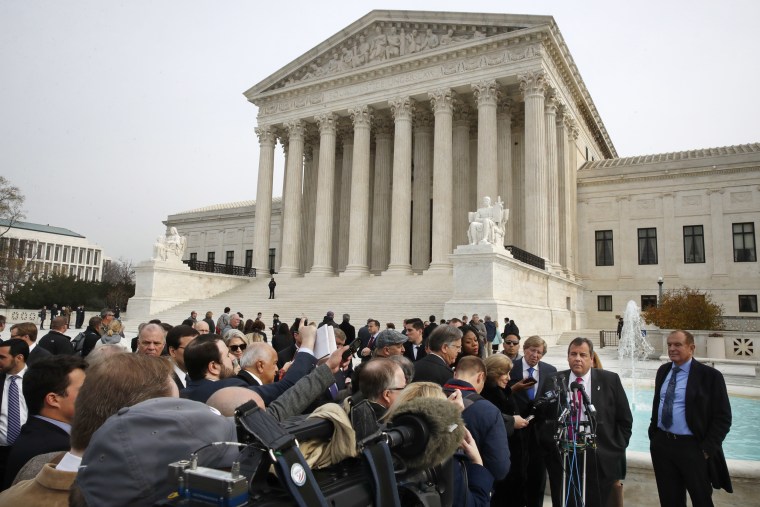 The NBA, which, after decades of resistance to gambling, has taken a more proactive approach in recent years.
The league, along with Major League Baseball, the National Hockey League and the National Football League, joined the NCAA in the suit to fight New Jersey's legalization push. But unlike the NCAA, the NBA simultaneously began lobbying efforts to help push for state legislation that would legalize sports betting under terms favorable to the league.
Seeing the writing on the wall regarding a likely ruling to legalize sports betting, MLB has also begun lobbying state legislatures. The NFL and NHL have not taken an official position on expanded sports betting.
Meanwhile, McMillen, of Lead1, is predicting that the most resistant players, like the NCAA and southern states, will remain opposed for the time being — even if that means being late to the game.
"I don't see at all anybody doing anything until we find out what happens," he said. "And if the ban gets overturned, well, in retrospect that may look stupid, because we're not involved."