WASHINGTON — It didn't take long for the first ideological fight to break out over this year's Conservative Political Action Conference, an eclectic annual gathering of activists, officials and luminaries on the political right.
In fact, it happened Monday night — three days before Thursday's opening gavel.
Jonah Goldberg, a National Review senior editor and leading light of the conservative intelligentsia, took issue with Matt Schlapp, chairman of the CPAC-hosting American Conservative Union, over a lineup of speakers — including Marion Le Pen, the niece of French National Front Party chief Marine Le Pen — who figure to lavish adoring praise and little criticism on President Donald Trump.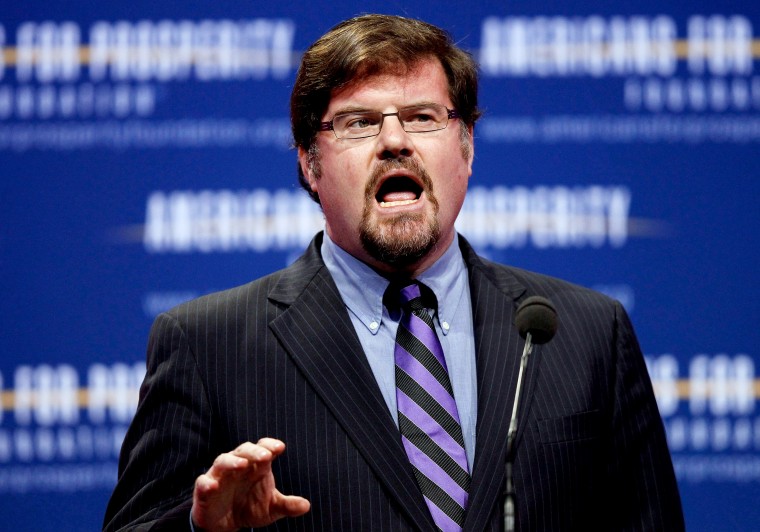 Schlapp fired back on Twitter in personal terms: "Hey Jonah our biggest coup was getting your wife to join mine on the trump train. Choo choo."
In theory, the two should be on the same side: A pair of telegenic, thoughtful, successful-in-Washington conservatives whose wives, Deputy White House Communications Director Mercedes Schlapp, and Jessica Gavora, a speechwriter for U.N. Ambassador Nikki Haley, work for the same president.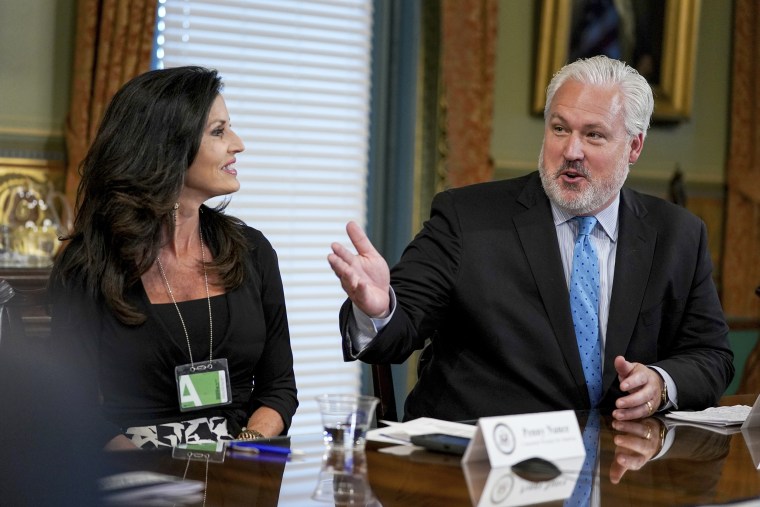 But not in the Trump era — and especially not when CPAC comes to town.
The whole cast of the conference is a bitter reminder to the conservative intelligentsia that they've been losing ideological, political and stylistic battles within the Republican Party to Trump and his minions. And it's a demonstration of just how much Trump has come to define the modern vision of what it means to be a conservative and a Republican.
Matt Lewis, a conservative commentator and the author of "Too Dumb to Fail: How the GOP Went from the Party of Reagan to the Party of Trump," said he sees Trump as part of a longer arc that bends away from traditional conservative values and toward a new nationalism.
"You have the trend of the dumbing down of conservatism, the entertainment aspect of politics and the celebritization of politics," he said. "When you have people like Nigel Farage of (the British far-right party and who is set to address CPAC) UKIP, and you have Le Pen...these are not conservatives, these are members of an international ethno-nationalist populist movement."
CPAC, he said, is a good lens through which to view that transformation.
"This new populist nationalist Trumpian vibe, it's no longer a fringe thing, it's the mainstream of CPAC," he said.
Most of the anti-Trump conservatives have come around, Schlapp said, but there are "holdouts" among "Washington establishment figures" who won't accept the president, who will address the gathering on Friday.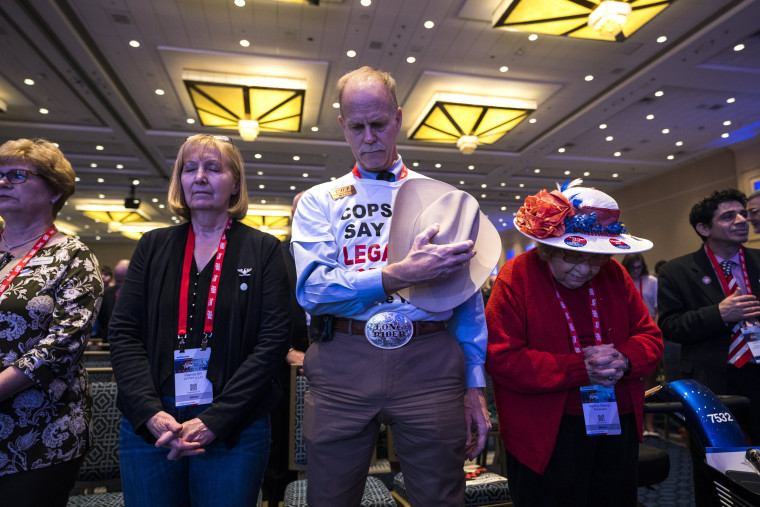 While the ideological fringe has moved steadily toward the center of CPAC, the trip hasn't always been smooth.
In 2017, Milo Yiannopoulos, a conservative provocateur who had been scheduled to speak, was disinvited from the conference after a recording surfaced in which he appeared to defend pedophilia, and white nationalist Richard Spencer was kicked out. In 2013, former GOP vice presidential nominee Sarah Palin gave a rambling speech in which she told a tongue-in-cheek joke that ended with the punch line "he's got the rifle, I got the rack."
This year, with Republicans in power at the White House and in Congress, speakers include Trump, Vice President Mike Pence, several other high-ranking administration officials — including Education Secretary Betsy DeVos, Energy Secretary Rick Perry, White House Counsel Don McGahn and Budget Director Mick Mulvaney — and members of Congress who serve in the majorities in the House and Senate.
But it will also feature a rogues' gallery of the right's most controversial voices, including an expected appearance by the National Rifle Association's Wayne LaPierre, Seb Gorka, an alt-right hero who left his job as a White House national security aide after seven months, and David Clarke, the African-American former Milwaukee County, Wis., sheriff who once said "blacks sell drugs and involve themselves in criminal behavior instead of a more socially acceptable lifestyle because they're uneducated, they're lazy and they're morally bankrupt."
The three-day long confab, which is being held at National Harbor, a major hotel, conference and retail development in Prince George's County, Md., just across the Potomac River from Washington, D.C., has panels with catchy titles that suggest they'll feel more like a rally than an exchange of opposing viewpoints, like "Kim Jong Un-iversity: How college Campuses are Turning into Reeducation Camps," "New Sheriff in Town: How Trump is Taking Down Lawless Government Agencies" and "A Matter of Life and Death: How Government is Deciding Whether you Live or Die."
Goldberg did not respond to NBC's request for an interview, but Jim Swift, the deputy online editor of the conservative magazine The Weekly Standard who shares some of Goldberg's views on the conference, said it's nothing new for CPAC to include a wide-ranging set of ideas and figures from the ranks of the right.
"It was always a little nutty, a little Bircher-y," he said, referring to the old John Birch Society of ultraconservatives. But, he added, the consolidation of conservatives under a Trump-led Republican government has emphasized what used to be fringe players and ideas.
"When we're in the wilderness, CPAC is like the Ringling Brothers Circus," he said. "When we're in power, it's like Cirque du Soleil — it's like a circus on acid."