NATIONAL HARBOR, Md. — The Conservative Political Action Conference has an enemies list: the FBI, the Justice Department and special counsel Robert Mueller.
"Even the FBI is not free of its own corruption and its own unethical agents," the National Rifle Association's executive vice president, Wayne LaPierre, said in a speech from the main stage Thursday at this major gathering of conservatives not far from the nation's capital, hinting at alleged anti-Donald Trump bias among agency leaders during the 2016 election and the Russia investigation.
"I can understand a few bad apples in organizations as large as the FBI," he said, "but what's hard to understand is why no one at the FBI stood up and called BS on its rogue leadership."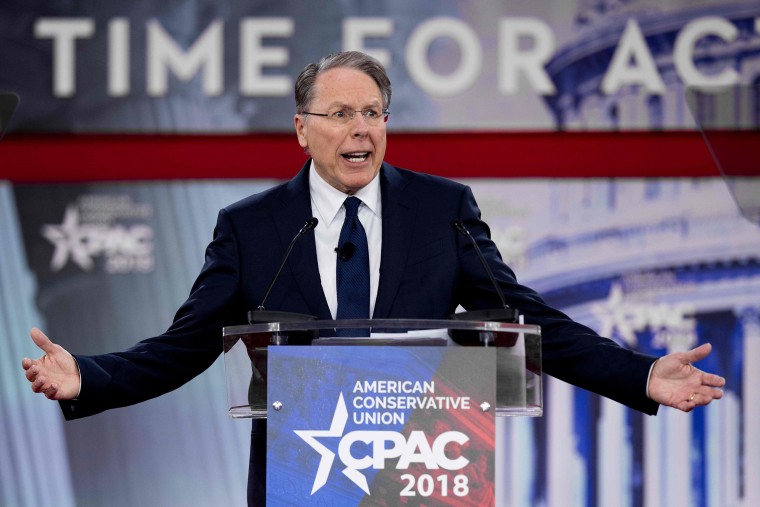 For much of America, the FBI, DOJ and Mueller represent the government's most esteemed law enforcement agencies and professionals — the nation's best effort to dig for the truth, detail evidence and prosecute bad actors in pursuit of protecting Americans from both physical harm and damage to the institutions of a democratic republic.
But that's not how conservatives see it.
CPAC attendees speak of a conspiracy within the elite levels of the justice system that is aimed at undermining Trump, as well as incompetence at a bureau that admitted to failing to follow up on a tip that might have prevented a school shooting in Parkland, Florida, that claimed 17 lives last week.
Their complaints echo the lines of argument forwarded by Trump, NRA officials and television talk-show hosts like FOX News' Sean Hannity, who recently said some DOJ and FBI officials "must be held accountable, they must be investigated, they must be indicted, and probably many of them thrown in jail."
The case against the feds
The first charge: House Intelligence Committee Chairman Devin Nunes, R-Calif., who will be giving a major address to CPAC on Saturday, recently released a White House-declassified report charging that federal officials improperly used an anti-Trump dossier compiled by ex-British spy Christopher Steele to justify surveillance of Carter Page, who served as a foreign policy aide to Trump during the campaign.
"We had one candidate and her party basically buy an illegal surveillance warrant against a member of the other candidate's team," Sebastian Gorka, a former Trump White House national security official, told the audience here.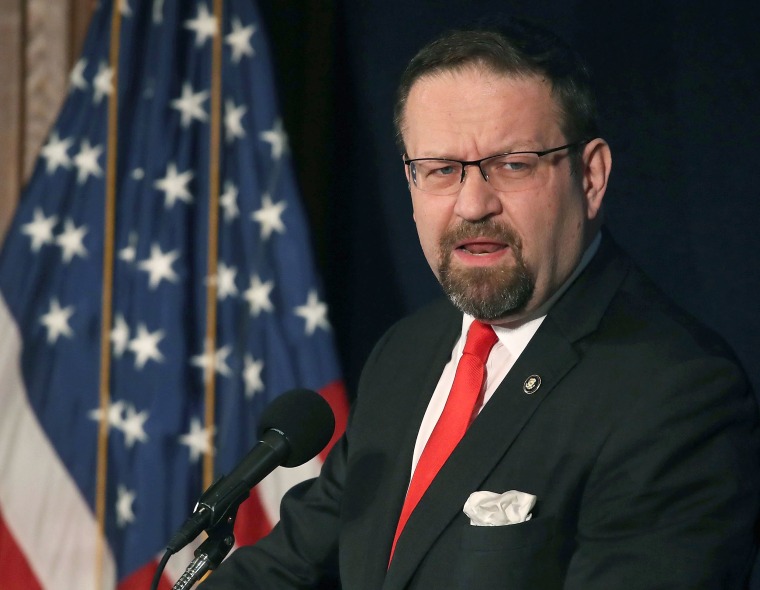 At CPAC, the story is one of the elites at Justice and the FBI forming a cabal to take down Trump.
The idea is that there are holdovers from the Obama era, hires to Mueller's team and various others who have made it their mission to stop Trump — from the time he was a candidate through his presidency to date.
One FBI agent detailed to Mueller's team, Peter Strzok, was moved to another job after the revelation of anti-Trump text messages he'd exchanged with his lover, a Justice Department lawyer. Strzok had also worked on the bureau's investigation into Hillary Clinton's email scandal during the 2016 campaign.
That's all part of an ongoing Justice Department inspector general's inquiry, which is looking into whether agency officials acted improperly in the Clinton case. Conservatives hope that it will show there was an effort inside the FBI to help the Democratic nominee.
For now, they say, there is already plenty of reason to be wary of leaders at the FBI and Justice.
"We can't have confidence in them right now. They have violated their own rules," said Sidney Powell, a former Justice Department official who served on a panel here about the politicization of prosecutions. "There are probably 10 people in the upper parts of both" agencies who "need to be fired" and perhaps "need to be prosecuted."
Others say it's the FBI that bears blame for not only the Parkland shooting but several other massacres in recent years.
"My condemnation is for those at the FBI — I know there are good FBI agents there — who dropped the ball eight separate times with catastrophic consequences," NRA spokeswoman Dana Loesch said before pointing her finger at former FBI Director James Comey, whom she portrayed as a pawn of Hillary Clinton and Obama administration Attorney General Loretta Lynch.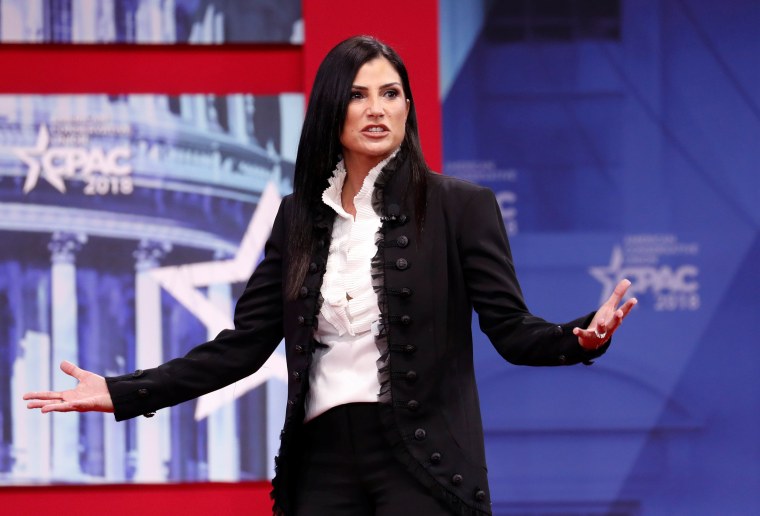 "Maybe if you politicized your agency less and did your job more, we wouldn't have these problems," Loesch added.
In a tweet earlier this week, Trump tied the Florida shooting to the federal Russia investigation in a similar manner.
Trump's team and the NRA have taken on the FBI and the Justice Department despite — or perhaps because — they are both currently under investigation. In addition to Mueller's Russia probe, which has already netted a string of convictions and indictments, the FBI is investigating whether a Russian banker illegally funneled money through the NRA to aid Trump's electoral effort, according to the McClatchy news service.
'Clean house'
Most of the leaders at the CPAC convention are careful to distinguish between the political appointees of the agencies — which have been under Trump's control for more than a year now — and the rank-and-file.
"It's always been more about the political leadership" for conservative activists, said former Rep. Thaddeus McCotter, R-Mich. "They trust the FBI."
But LaPierre specifically called out what he said were corrupt and unethical agents. And a recent SurveyMonkey poll for Axios showed that 47 percent of Republicans have an unfavorable view of the FBI, compared to 38 percent who have a favorable view.
Kenneth Hollingsworth, a 64-year-old doctor from Wyoming, Delaware, who is attending CPAC, said he is "disappointed with the leadership" of the FBI.
"They need to clean house," he said.