When President Joe Biden last week introduced a sweeping $2 trillion infrastructure plan, the details read like a Christmas wish list for people hoping to see more federal spending on roads, bridges, airports, schools and other deteriorating public resources.
But while the long list of projects in what Biden called a "once-in-a-generation investment in America" seems exhaustive, some advocates, including those concerned about the threat posed by aging dams, are concerned that their priorities are getting short shrift.
"I read it like three times and I'm like, 'Am I missing something here?'" said Lori Spragens, executive director of the Association of State Dam Safety Officials, who noted that the urgent need to repair crumbling dams that threaten lives and property across the country gets only a passing mention in the nearly 12,000-word fact sheet the administration released.
"We have 90,000 dams in America, and so many of those dams are aging and in need of upgrades," Spragens said, adding that $20 billion is needed just to repair dams in high-population areas where a failure could be catastrophic. "If you're going to spend $2 trillion on a plan to improve the nation's infrastructure, we think it's very important that some of this infrastructure funding go to a serious public safety issue that affects every state in America."
The White House declined to comment, but an administration official noted that Biden's plan calls for spending $17 billion on ports and waterways, which would include locks and dams. But the fact that dams are barely mentioned in the proposal has advocates gearing up to fight for their cause.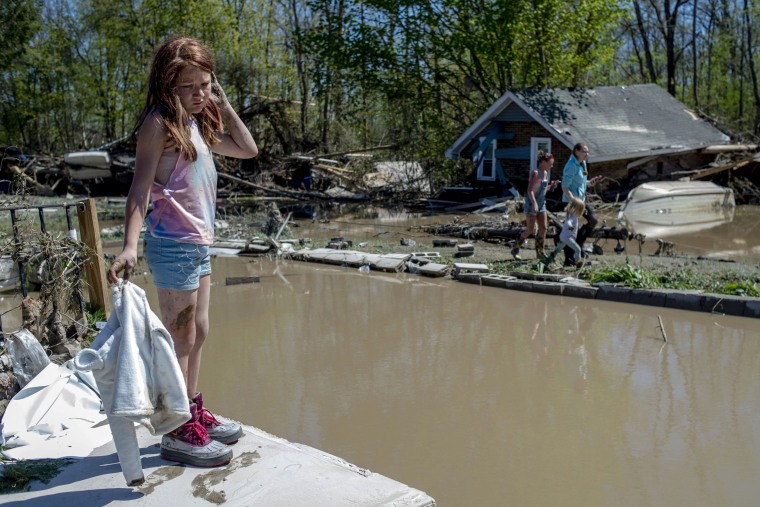 They're among many interest groups angling for a larger share of the potentially massive spending plan, ramping up the political challenge for Biden as he tries to convince skeptical members of Congress to support the plan despite its price tag and its call for corporate tax hikes.
Everything is still being negotiated, said Rep. Debbie Dingell, a Michigan Democrat who has been a strong voice for dam safety since the catastrophic failure of two Michigan dams last year forced the evacuation of 10,000 people, damaged or destroyed 2,500 properties, submerged the city of Midland under 9 feet of water and drained two lakes, turning them into soggy empty pits.
Together with Rep. John Moolenaar, a Republican who represents the Midland area, Dingell reintroduced legislation this week that would increase federal oversight and regulations for dams. She believes dam safety will ultimately get needed resources from Biden's plan but notes that it's still early in the process.
"This stuff is just being written," she said. "Some of the other major pieces I'm working on are not in there yet either."
The nation has many urgent infrastructure needs, said Tom Smith, the executive director of the American Society of Civil Engineers, which just released the latest version of an infrastructure report card it puts out every four years.
The report card gave the U.S. a D for the condition of its dams, saying the country needs to spend $81 billion more than currently budgeted by 2029 to bring them up to safe and efficient standards. But dams were just one of 11 categories to earn the dismal grade in the 17-category report.
Overall, the cost of bringing the nation's infrastructure up to an A by 2029 would require a $2.59 trillion increase over current budgets, Smith said. And Biden's proposal, despite its enormous size, falls short.
"This is just the beginning of the game, but I would say there's a lot of work to be done," Smith said, noting that if any one part of the nation's infrastructure is weak, it can jeopardize the rest of the system. "If there's a problem with a dam, that can impact navigable waterways or surface transportation or wastewater or stormwater. All those things are related."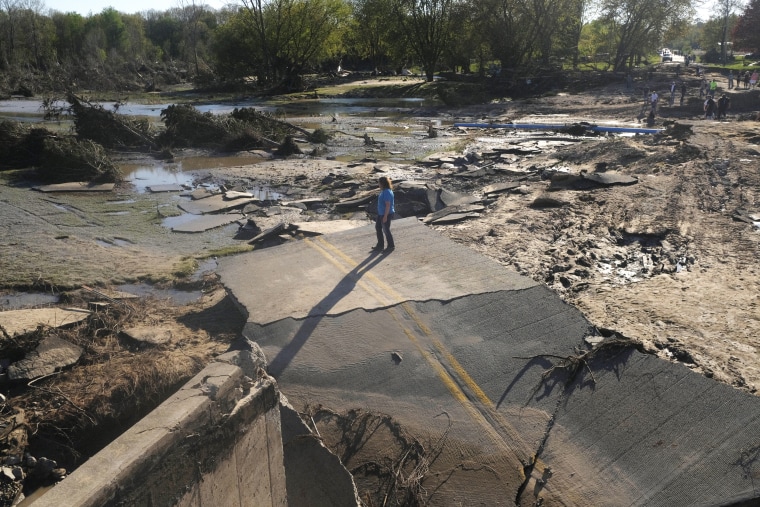 Dam safety advocates say their cause is harmed by the fact that many people who live near dangerous dams are unaware of the threat. Many dams, built decades or a century ago, no longer serve their original industrial purpose. They often don't generate enough revenue for dam owners to modernize them to withstand severe weather worsened by climate change.
"We need to do more to raise awareness," said Brian Graber, the senior director of river restoration at American Rivers, a nonprofit.
"We're seeing major public safety incidents related to dams every year," Graber said, noting that in the last month alone, a wastewater containment dam partly breached in Florida, forcing the governor to declare a state of emergency, and a dam breach in Hawaii destroyed homes and forced people to flee.
"We have a limited attention span," Graber said. When the dams collapsed in Michigan last year, the story made headlines for a couple of months, "but then people forget about it and these incidents repeat."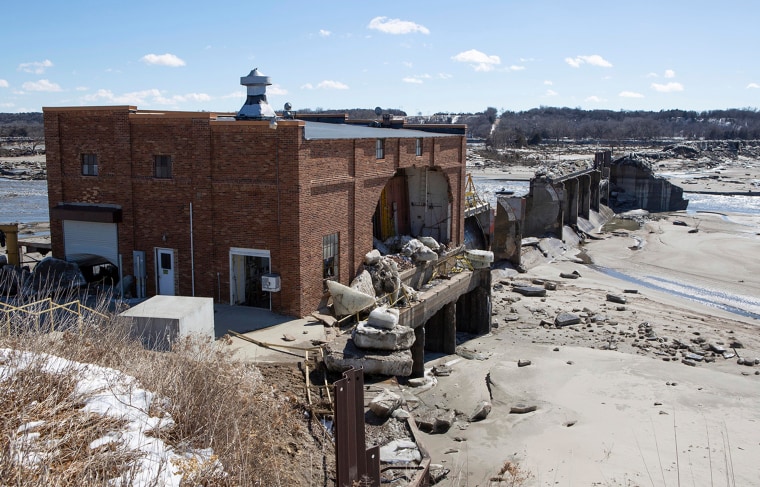 Memories are still fresh in Michigan, said Sarah Schulz, who had to be rescued by boat along with her children and elderly parents during the dam collapse.
"All these months later, there's still so much loss and trauma," Schulz said, noting that her parents' home was nearly destroyed.
But as someone who, like most of her neighbors, didn't realize until last year that her family was endangered by a poorly maintained dam, she's not surprised that dam repair didn't get much attention in Biden's announcement.
"Infrastructure isn't super sexy, and dams might be the least sexy thing under infrastructure," Schulz said. "You don't even know when you're near one, so it's not the best political thing to sort of amplify, but it's one of those ticking time bombs that can really devastate a community if our government and our society isn't doing a good job of maintaining it."