Army medic James McCloughan never wanted to be a hero when he touched down in Vietnam nearly 50 years ago.
But the 23-year-old Michigan native would soon find himself in the middle of a bloody battle that would change his life. Over the course of 48 hours, McCloughan single-handedly saved the lives of 10 of his comrades, entering the "kill zone" nine times under heavy enemy fire to carry them to safety.
On Monday, President Donald Trump presented McCloughan, now 71, with the Medal of Honor, the country's highest military honor.
"As a combat medic I heard a lot of last words, I saw a lot of last breaths taken," McCloughan told NBC News.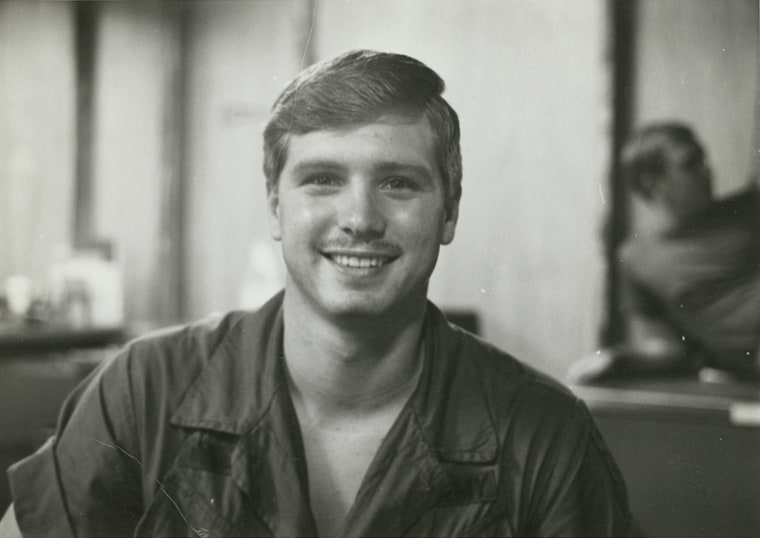 Eighty-nine U.S. soldiers were sent to fight the battle on Hui Yon Hill in May 1969. Only 32 survived.
"We were picked up at 10 o'clock in the morning by helicopter," he said. "We were being fired upon as we were being brought in."
Even after he was hit by a bullet and pelted with shrapnel, McCloughan refused to leave the battlefield and his fellow soldiers, despite his captain's suggestion.
"The sting was very evident, but didn't bother me because I'm on a mission; I'm trying to get to these guys," he said. "Those were my men that I loved a great deal, and I knew that they loved me and we were going to get as many guys out of there as we could."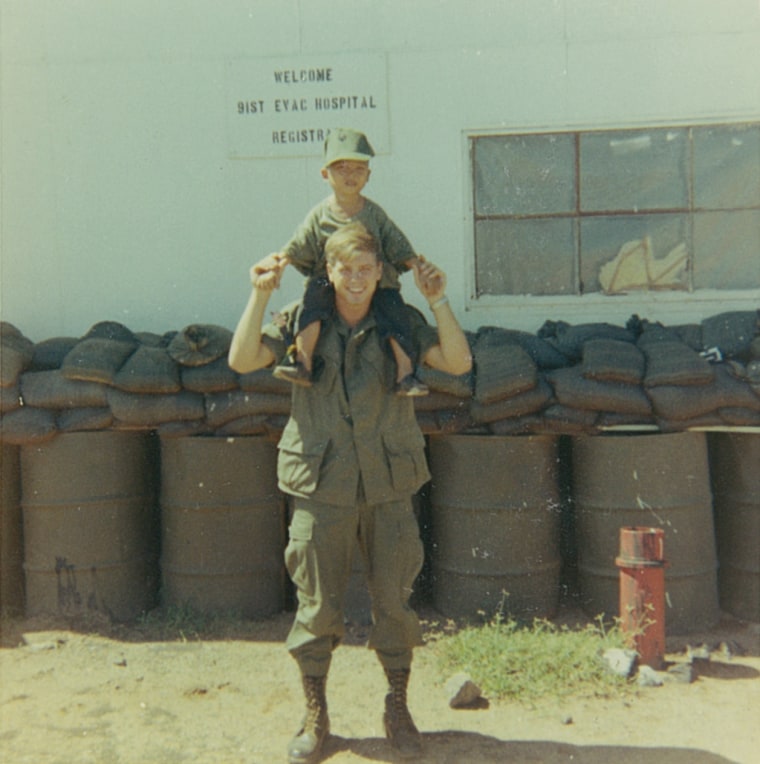 In the midst of rescuing a soldier with a severe stomach wound, McCloughan says he felt sudden regret about his father — he had not told him he loved him aloud since he was a small boy.
"I told the Lord that if he would get me out of this hell on Earth, so I could tell my father face-to-face again that I loved him, and give him a hug, that I'd be the best dad, be the best coach, and be the best teacher that I could possibly be," he said. "And he stuck to his part of the bargain, and I've tried to stick to mine."
After the war, McCloughan returned to Michigan where for decades he worked as a high school teacher and coach.
Today, the father of three and grandfather of six says he struggles sometimes with why he survived while others, including his fellow medic and friend, did not.
"It makes me guilty sometimes that I made it and they didn't," he said. "I'm the lucky guy that got to come back and do what I love."
Even now, McCloughan doesn't like the idea of being hailed a hero.
"I don't think I was a hero, I was just doing my job," he said. "That was my job and those were my brothers, and I know that they would do the same thing for me."