Lawyers from the two previous administrations have accused an aide to President Donald Trump of violating federal law after a tweet calling for the "defeat" of a Republican congressman.
Tensions between Trump's camp and the House Freedom Caucus appeared to escalate over the weekend after the president's social media director, Dan Scavino, tweeted Saturday that Michigan Rep. Justin Amash was a "liability," and called for his defeat in primaries.
Amash is a member of the conservative House Freedom Caucus, which has come under fire from the administration after the GOP's failure to pass — or even get a vote on — the Trump-backed American Health Care Act last month. Amash is also one of the few Republican lawmakers who have criticized Trump publicly since his election.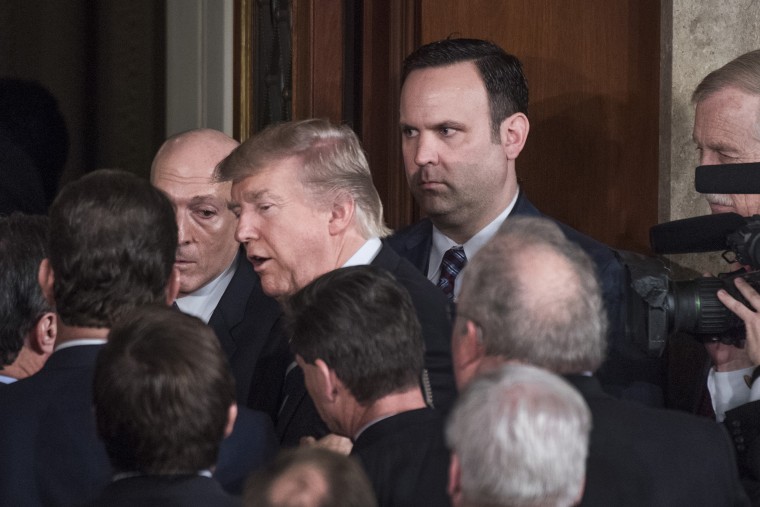 Although Scavino's tweet came from his personal Twitter account, ex-government lawyers on both sides of the aisle accused him of potentially violating the Hatch Act — a rule designed to keep government officials from using their authority to sway elections.
Related: Trump Aide Dan Scavino Calls for 'Defeat' of GOP Rep. Justin Amash
But the exact rules governing social media and the Hatch Act, which was first passed in 1939, are unclear.
The website of the Office of Special Counsel, an independent federal investigative agency, says federal executive branch employees may not engage in any political activity on social media while on duty or in the work place or from any accounts "created in a federal employees official capacity."
Scavino's tweet came just after noon on a Saturday.
The OSC says that U.S. government employees can express their opinions about partisan groups or candidates from their personal accounts, but with limitations — including that they cannot "refer to their official titles or positions while engaged in political activity at any time."
The agency notes that simply including an official title in one's personal social media profile is not an improper use of authority.
Nevertheless, Richard Painter, a chief White House ethics lawyer under President George W. Bush, called on the Trump administration to fire Scavino — arguing that his use of his White House photo and official title on his personal Twitter page still amounted to using one's "official position to influence an election."
"Read the Hatch Act and fire this man NOW," Richard Painter said in a series of tweets Saturday, adding that the Bush White House would have fired him.
"Ethics 101- You can't put official titles and WH photos all over your 'personal' Twitter page and use it for partisan politics. Hatch Act," Painter said.
And Daniel Jacobson, a lawyer under President Barack Obama, also said Trump's aide was in violation of the Hatch Act, adding that Scavino was essentially using a "de facto" government Twitter account.
"De facto means that if you tweet only about WH work from your account, it's an official account. Labeling 'personal' doesn't change that," Jacobson said in another post.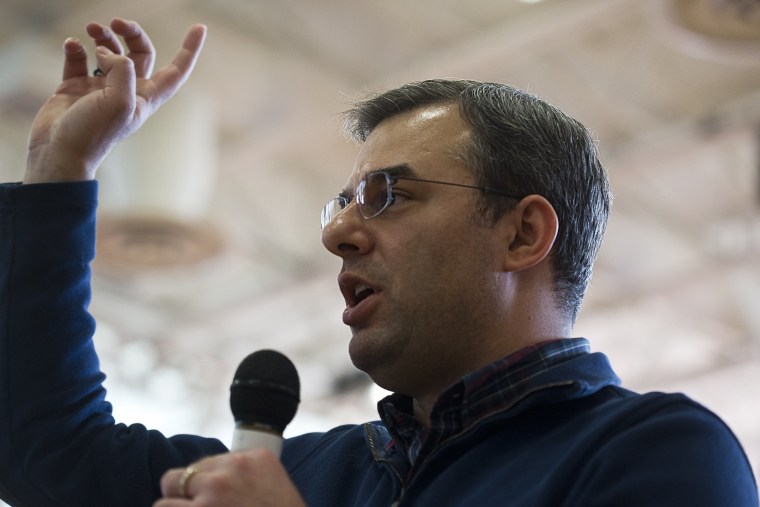 On Sunday, the biography on Scavino's personal Twitter account read "Personal Twitter Handle. 6/2015-11/2016, was Director of #SocialMedia @realDonaldTump for President, Inc."
But an internet archive of the account shows Scavino has recently tweaked the description in his personal Twitter handle's biography.
According to the archive, around 11 p.m. ET on April 1, the description read: "Personal Twitter Handle. 6/2015-11/2016, Director of #SocialMedia & Senior Advisor @realDonaldTrump. Official White House Twitter Handle: @Scavino45"
On March 22, according to the archive, the description read: "Personal Twitter Handle when Director of #SocialMedia & Senior Advisor at Donald J. Trump for President, Inc. Official White House @Scavino45. #MAGA"
The White House said in a statement to NBC News on Sunday that Scavino's tweet did not violate federal law "as it clearly comes from his personal account and not his official White House account."
Related: Ryan, Trump Pile on the Freedom Caucus After Health Care Failure
"He created an official account upon entering the White House to ensure compliance with the Hatch Act and he has taken the necessary steps to ensure there is a clear distinction between both Twitter accounts," the statement said.
On Sunday afternoon, Scavino replied on Twitter to a question from an Associated Press reporter about whether he had any response to the two ethics lawyers.
"What 'ethics lawyers?'" he said. "The ones from the Obama Admin who want to take Trump down, or the Bush Admin who were #NeverTrump? No thanks!"
Scavino's original tweet came two days after Trump himself slammed the Freedom Caucus on Twitter, saying on Thursday that the group would "hurt the entire Republican agenda if they don't get on the team."
The president and the vice president, however, are exempt from the Hatch Act.