A Delaware judge said he's inclined to force Fox Corp. executives Rupert Murdoch and Lachlan Murdoch to testify live in the defamation suit against Fox News and Fox Corp.
Delaware Superior Court Judge Eric Davis said Wednesday at a public hearing that lawyers for Dominion Voting Systems would need to issue trial subpoenas to force their testimony.
"I would not quash it, and I would compel them to come," he said. "It would be my discretion that they come."
Dominion's attorneys asked the court to compel live testimony from the Murdochs; former House Speaker Paul Ryan, R-Wis., who sits on the board of Fox Corp.; and Viet Dinh, a Fox Corp. executive, in a letter to the court Wednesday. All four can be compelled to testify, Davis said.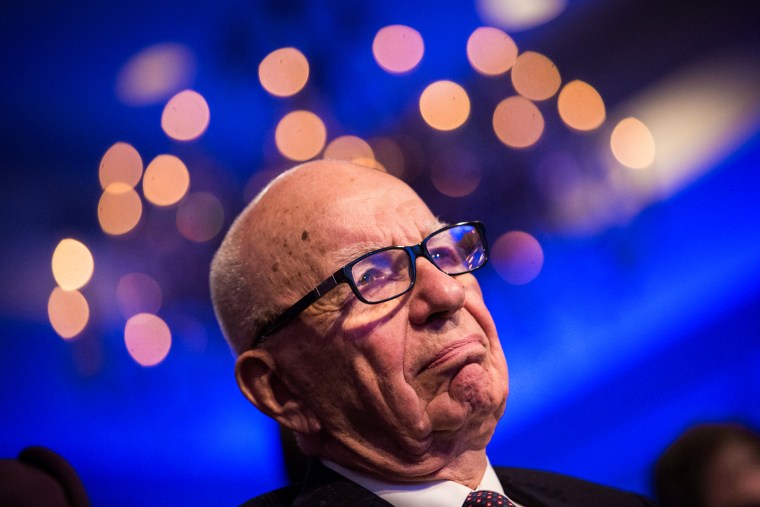 "The Court should compel these witnesses," Dominion's lawyers wrote in a letter to Davis.
Lawyers for Fox News and Fox Corp. have argued that Rupert Murdoch shouldn't have to testify in court, pointing to his age and the lengthy deposition he has already given. At a recent hearing, Davis was skeptical of the arguments, noting that the elder Murdoch travels widely and that he had recently been engaged.
The fight over live witnesses who will appear in the Wilmington, Delaware, courtroom this month is the latest in Dominion's $1.6 billion defamation suit against Fox News and Fox Corp. A public hearing was scheduled for Wednesday at 2 p.m.
In a filing Tuesday, attorneys for Fox News agreed to let hosts Tucker Carlson, Maria Bartiromo, Lou Dobbs, Jeanine Pirro and Sean Hannity testify live.
Dominion's attorneys are eager to force the Murdochs to testify because their involvement in Fox News' election coverage is a key component of Dominion's case against Fox Corp., the network's parent company.
Dominion, which manufactures voting systems, alleges Fox damaged its reputation by promoting phony claims that it was tied to the late Venezuelan President Hugo Chávez, paid kickbacks to politicians and "rigged" the presidential election by flipping millions of votes for Donald Trump to Joe Biden in 2020. The jury will be instructed that those claims are false after Davis' summary judgment ruling last week.