President-elect Donald Trump announced Tuesday that he will nominate Georgia Rep. Tom Price to head the Department of Health and Human Services.
The Cabinet-level pick, which requires Senate confirmation, inserts one of Obamacare's most outspoken critics into the key position to dismantle it and help Republicans implement their own blueprint for health care reform.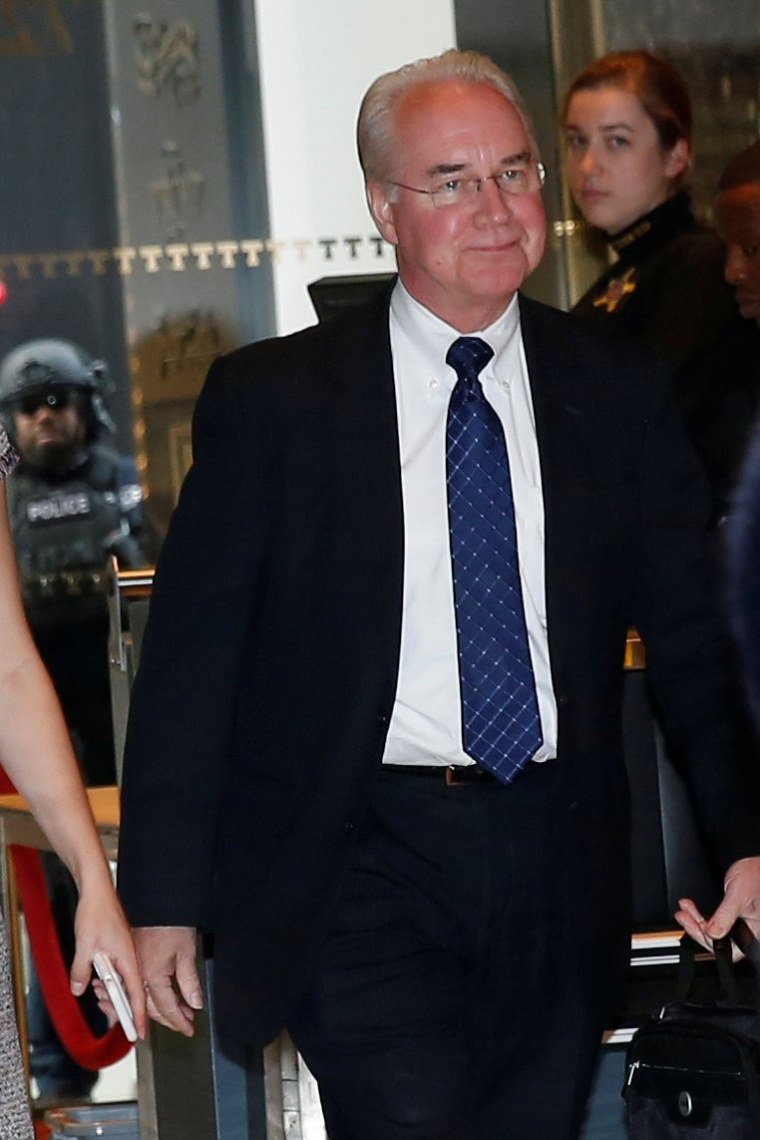 "Chairman Price, a renowned physician, has earned a reputation for being a tireless problem solver and the go-to expert on healthcare policy, making him the ideal choice to serve in this capacity," Trump said in a statement. "He is exceptionally qualified to shepherd our commitment to repeal and replace Obamacare and bring affordable and accessible healthcare to every American."
Price, an orthopedic surgeon and the House point person for crafting legislation to replace the Affordable Care Act, would be particularly well-suited for the role. He's also chairman of the House Budget Committee, is known as a policy wonk and would add another well-known Capitol Hill name to Trump's budding cabinet, along with Rep. Mike Pompeo and Sen. Jeff Sessions, whom were named as CIA Director and Attorney General, respectively.
Related: Why Trump's Reliance on Debunked Theories Raises Concern
Price joined Trump at his campaign speech on health care reform earlier this month, and issued a statement praising Trump's commitment to "fully repealing this failed law."
"On November 8th, I'll join the people of Georgia in supporting Donald Trump for president," he said at the time. "He has committed to fully repealing this failed law and as the author of legislation that does just that, I look forward to working with the Trump Administration to make healthcare more affordable and accessible,"
Trump made repealing and replacing Obamacare one of his major campaign promises and has said post-election it remains a top priority when he takes office, but he seems to have moved somewhat away from a full repeal of Obamacare in the weeks since the election.
Related: Trump Meets Petraeus as Battle Over Secretary of State Continues
After speaking with President Obama, Trump said he would favor keeping some parts of the law, including the plank barring insurers from denying coverage based on preexisting conditions and the provision of the law that allows children to stay on their parents' health plans until the age of 26.