You thought you ate a lot for Thanksgiving?
Turkey, stuffing and pumpkin pie were just the beginning as President-elect Donald Trump dined with his family at his Mar-a-Lago estate in Florida.
Their festive feast included six choices of main courses and eight different desserts — including "three-layer Trump chocolate cake."
Here's what else was on the soon-to-be first family's menu.
Mar-a-Lago Chilled Seafood Display
Large Florida Stone Crabs
Oysters on the Half Shell
Jumbo Shrimp
Middle Neck Clams
From the Garden
Mr. Trump's Wedge Salad
Farm-Fresh Deviled Eggs
Roasted Vegetable Cous Cous Salad
Ahi Tuna Martinis
House Made Soup Selections
Maine Lobster Bisque
Local Vegetable Minestrone Soup
Savory Sensations
Oven-Roasted Turkey, Traditional Stuffing, Sweet Mashed Potatoes, House Made Gravy
Herb-Marinated Beef Tenderloin, Steamed Vegetables, Whipped Potatoes, Warm Popovers, Horseradish Cream
Chef-Carved Leg of Lamb, Grilled Pita and Tzatziki Sauce
Pan-Seared Chilean Sea Bass, Curried Vegetables, Coconut Shellfish Broth
Red Wine-Braised Short Ribs, Herb Roasted Potatoes, Natural Braising Jus
Grilled Diver Scallops, Roasted Vegetable Ratatouille
Sweet Sensations
Three-Layer Trump Chocolate Cake
Pumpkin Pie
Toasted Coconut Cake
Chocolate Eclairs
Pecan Pie
Warm Chocolate Brownie Pockets
Creamy Key Lime Pie
Hot Apple Crisp
NBC News reported Wednesday that the family's Florida Thanksgiving was guarded by a contingent of at least 150 Secret Service personnel. A Homeland Security official told NBC News that the cost to the taxpayer of that operation alone would reach $7 million.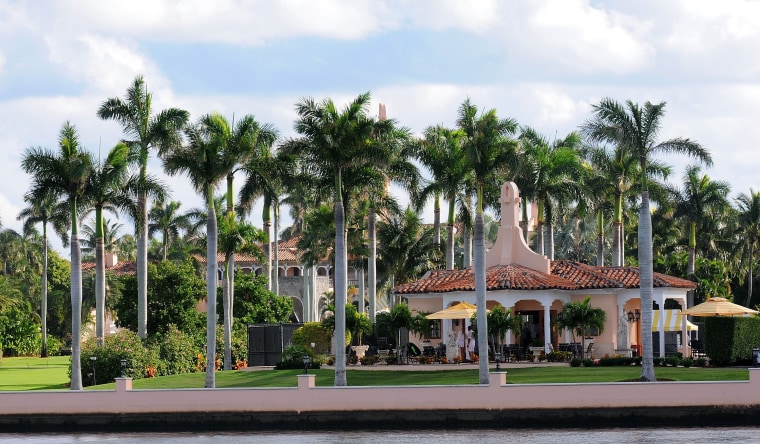 Trump's security is currently running at than $2 million a day, according to internal Homeland Security and Secret Service documents reviewed by NBC News. That number that is sure to increase whenever the president or the first lady travels — or when the threat level rises.
The New York Police Department is already handling external security at Trump Tower, the president-elect's Manhattan home base, at an estimated cost of $1 million per day.