President-elect Donald Trump has chosen former Georgia Gov. Sonny Perdue to lead the Department of Agriculture, senior transition officials tell NBC News.
Perdue, 70, served on Trump's agricultural advisory committee during his presidential campaign. His nomination, which must be confirmed by the Republican-led Senate, will complete Trump's proposed cabinet just two days before he is sworn in as president on Friday.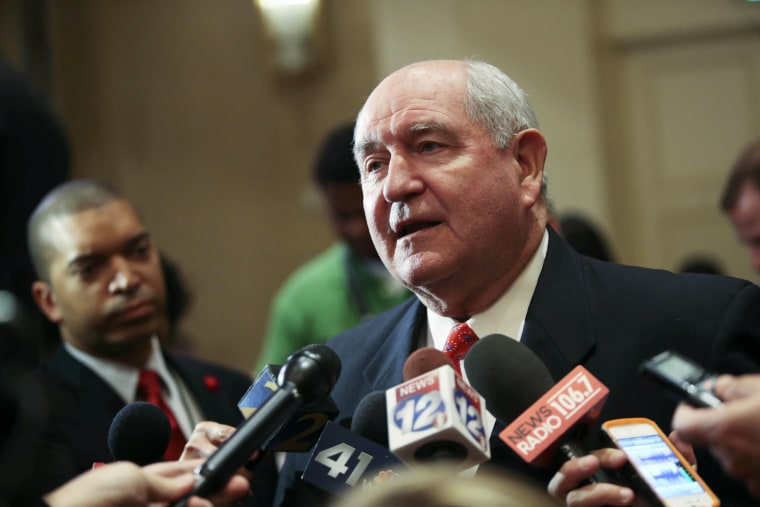 Born and raised in Georgia, the 70-year-old veterinarian served as a state senator for 10 years beginning in 1991. In 2003, he became Georgia's first Republican governor since Reconstruction.
Perdue was reelected in 2006 — an accomplishment that provides the nominee a sense of familiarity that might make for an easier confirmation process compared to what could be in store for some of Trump's more politically inexperienced cabinet picks.
Like Trump in the 2016 election, Perdue won his first gubernatorial bid thanks in large part to disillusioned white voters.
Upset that Georgia's legislature had stripped the state flag of its large Confederate battle cross in 2001, rural whites the next year overwhelmingly flocked to Perdue, who had promised a referendum on bringing the emblem back. Georgia voters in 2004 ended up choosing a design resembling the national "Stars and Bars" flag of the Confederacy over the more infamous battle cross.'
Perdue is perhaps best known as the Georgia governor who prayed for rain on the steps of the state Capitol during a drought. The event drew a crowd and national headlines.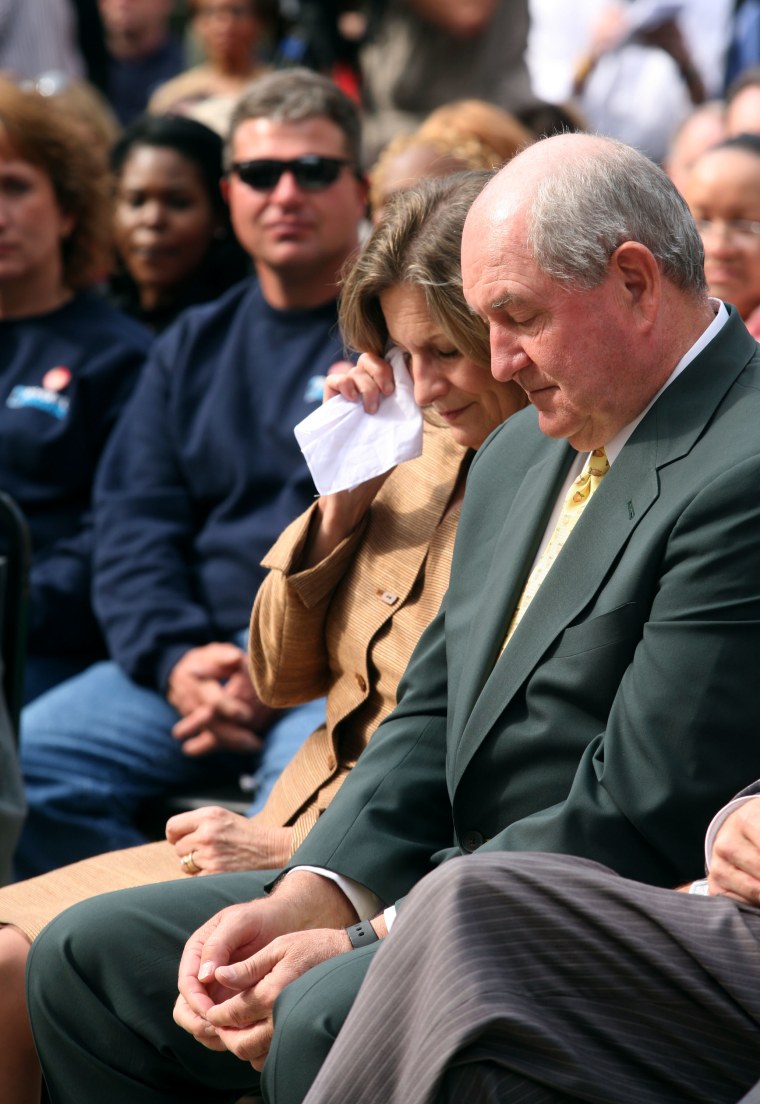 After departing the governorship in 2011, Perdue founded Perdue Partners — an Atlanta-based company that deals in global trade and focuses on the exporting of U.S. goods.
Perdue's first cousin, David Perdue, is a U.S. senator who represents Georgia and sits on the Senate Agriculture Committee.
David Perdue, a Republican, said he "could not be more proud" of the president-elect's choice, and cited his term as governor, his agribusiness career and leadership roles in feed and grain associations as a testament to his experience.
"I am confident Sonny will work hard to advance smart agriculture policies that will help our farmers, ranchers, and rural communities across the country," David Perdue said in a statement.