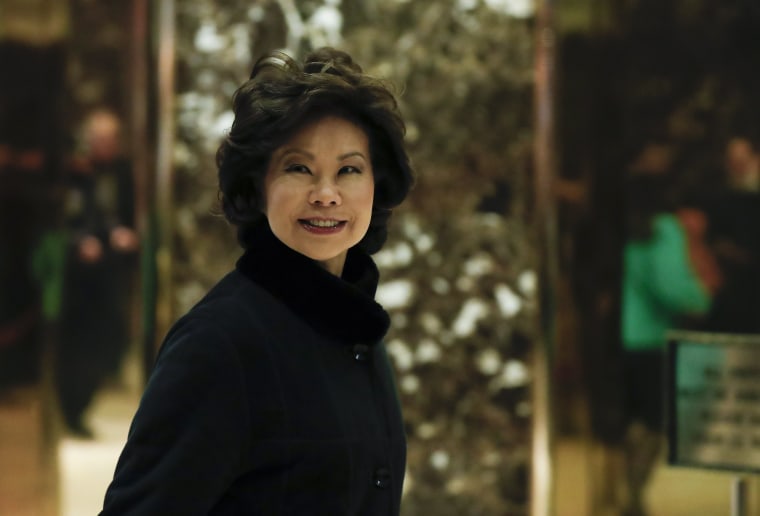 President-elect Donald Trump will nominate former Labor Secretary Elaine Chao to head the Department of Transportation, a Trump aide to the transition confirmed to NBC News.
Chao served for eight years as President George W. Bush's Labor Secretary. She was the first Asian-American woman to hold a Cabinet position, and the only Cabinet member to serve all eight years of Bush's presidency.
Chao visited Trump Tower last week where she met with the president-elect.
She is married to Senate Majority Leader Mitch McConnell.
Chao has served as director of the Peace Corps, CEO of the United Way of America, and was the deputy secretary of transportation under President George H.W. Bush.