Former CIA director James Woolsey has left the Donald Trump presidential transition team, a spokesman for the former defense official and ambassador said.
"Effective immediately, Ambassador Woolsey is no longer a senior advisor to President-elect Trump or the Transition. He wishes the president-elect and his administration great success in their time in office," Woolsey spokesman Jonathan Franks said in a statement on his behalf.
Woolsey, who was CIA director under President Bill Clinton, had served as a senior adviser to Trump on national security and intelligence.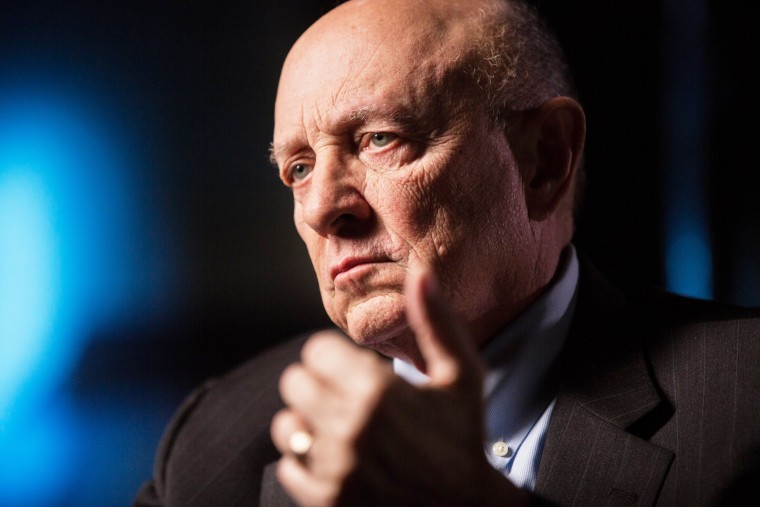 Woolsey said in an interview on CNN Thursday night that he put out the statement to clear up a possible misconception that he was more heavily involved in the transition process, or that he was still giving advice to the president-elect.
Related: Clapper Takes Swipe at Trump, Assange as He Defends Russia Hack Intel
A person close to Woolsey said the former CIA chief "didn't want to have his name out there as a 'senior adviser' when he wasn't giving advice," citing the strong influence on Trump of incoming National Security Adviser retired Lt. Gen. Mike Flynn.
The resignation comes as Trump has been in a war of words with U.S. intelligence agencies over assessments that the Russian government was likely involved in a covert campaign to attempt to interfere in the U.S. election.
A source close to Woolsey told NBC News the former CIA chief felt increasingly uncomfortable with the Trump transition's decision-making on matters of intelligence, particularly amid a report the incoming administration is considering restructuring certain intelligence agencies. But that report has been batted down as "100 percent false" by a transition spokesman.
Woolsey said on CNN that his decision to leave was not influenced by Trump's comments about Russia or the interference allegations.
Related: Russians Celebrated When Trump Won Election, Intel Report Says: Source
On PBS' "NewsHour" Wednesday, Woolsey didn't agree with a question that suggested Trump was showing "disregard" to U.S. intelligence officials, but said "it certainly is raising issues. There's no doubt about is that."
"Donald Trump does that in his own way. He raised issues in a way that turned out to be very successful for him politically, got him elected president of the United States, when virtually everybody that he talked to said you can't raise issues that way," Woolsey said on the program.
"So I think we all need to take half a step back and look at the fact that he handles things like this differently than a lot of other people," he said.
Related: Trump Jabs 'Intelligence' Officials for Allegedly Delaying 'Russian Hacking' Briefing
In an interview with CNN also on Wednesday, Woolsey made comments about WikiLeaks founder Julian Assange, whose website posted stolen emails purportedly from Hillary Clinton campaign chairman John Podesta's account, that were different in tone from Trump.
While Trump on Wednesday cited an Assange interview casting doubt on Russia being a source of the leaks, Woolsey said on CNN: "I don't think there's any point in listening to Julian Assange. He's quite a ne'er-do-well."