The FBI eavesdropped on telephone calls between President Donald Trump's national security adviser and the Russian ambassador but found nothing improper, a U.S. intelligence official said.
The official, who spoke on condition of anonymity because they were not authorized to speak to the media, said late Monday that there was never a formal "investigation" of the calls in December between retired Army Lt. Gen. Mike Flynn and Sergei Kislyak, Russia's ambassador in Washington.
According to the source, who was confirming a Washington Post report earlier Monday, intelligence officials merely listened in as part of routine eavesdropping on Kislyak.
The communication between Flynn and Kislyak came on the same day President Barack Obama announced sanctions on Russia for its alleged interference in the U.S. presidential election.
American intelligence agencies believe Russian President Vladimir Putin ordered hacking attacks with the aim of harming Democratic nominee Hillary Clinton's campaign.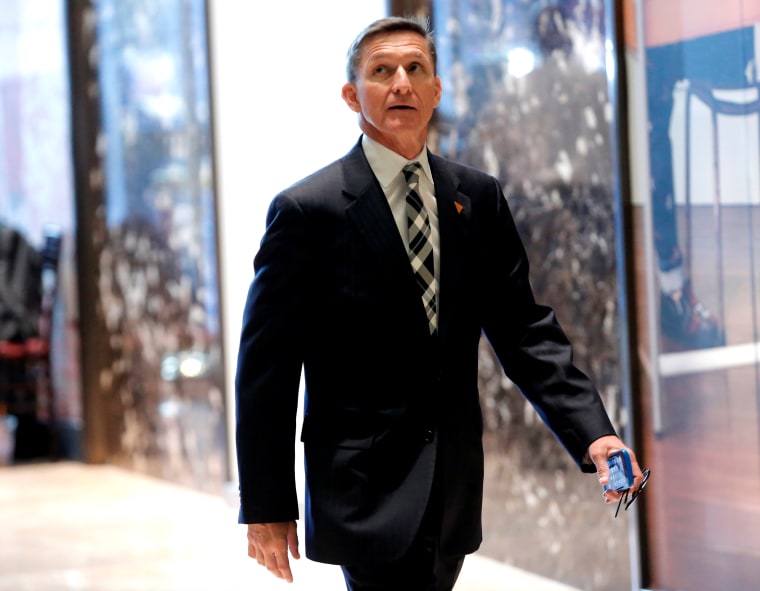 The intelligence source said there were multiple calls between Flynn and Kislyak and other reports, including in the Wall Street Journal on Monday, have said there were "a series of calls."
However, reacting to the WSJ's report, White House Press Secretary Sean Spicer told reporters Mondaythat Flynn and Kislyak made only one phone call and that it was benign.
Spicer said the pair discussed a plane crash over the holiday that killed a Russian military choir, a potential conference on ISIS in Syria, and setting a conversation between Trump and Putin.
The details come against the backdrop of questions about whether people involved in the Trump campaign had any ties to Russia during the election.
The Senate Intelligence Committee said earlier this month that it would investigate the role of Russian intelligence on the U.S., along with any "links between Russia and individuals associated with political campaigns."
Flynn's call, however, was not unusual for drawing the scrutiny of FBI counter-intelligence agents, one former U.S. counter intelligence official told NBC News.
The former official, who requested anonymity to speak about sensitive information, said it was not uncommon for diplomats or other U.S. officials to garner such attention to if they are recorded talking to foreign counterparts. Rarely anything comes of this, however, because U.S. officials have wide latitude in how they communicate as part of their jobs.
One case that went the other way was that of Robin Raphel, an American diplomat whose life was turned upside down after FBI agents suspected she was spying for Pakistan.
She was cleared last year of wrongdoing, with State Department officials arguing that the FBI had badly misunderstood her conversations and activities.