A new report released Wednesday by a prominent Republican senator suggests texts between an FBI lawyer and an agent who was once part of Robert Mueller's special counsel team show that then-President Barack Obama was keeping tabs on the agency's investigation into the Hillary Clinton email scandal.
The report, by the chairman of the Senate Homeland Security and Governmental Affairs Committee, Sen. Ron Johnson, R-Wis., focuses on the FBI's Investigation into the scandal and includes 384 pages of texts between Peter Strzok, one of the top FBI agents who was assigned to the Mueller investigation, and Lisa Page, an FBI lawyer.
Johnson suggests in the report that one particular set of texts between Strzok and Page — who were romantically involved — revealed that the two had been tasked with preparing talking points for then-FBI Director James Comey because Obama apparently wanted to be kept abreast of the case.
In a Sept. 2, 2016, text exchange, Page writes that she was preparing the talking points because "potus wants to know everything we're doing." Potus is an acronym for president of the United States.
But it is not clear that the text message between the two refers to the FBI's investigation of Clinton. Johnson's report only says that the text "may relate" to the FBI's Clinton investigation, since the Justice Department had redacted other text messages that related to other investigations. An earlier text in that sequence refers to the need to develop talking points for Comey in connection with a morning meeting "on the 7th."
The text in question was sent just as Obama was preparing to attend an international summit in China, where he would meet face-to-face with Vladimir Putin on Sept. 5. Describing that conversation months later, Obama said he told Putin at that meeting to "cut it out" in relation to attempts to meddle in the U.S. election.
An Obama spokesperson declined to comment. Obama had been scrupulous in 2016 at avoiding public statements about the Clinton email investigation, even after Comey announced in July that the bureau would not bring charges against the Democratic nominee.
"I think it's inappropriate for me to second-guess or comment extensively on the conclusion that they arrived at," Obama told reporters a week later while traveling in Spain.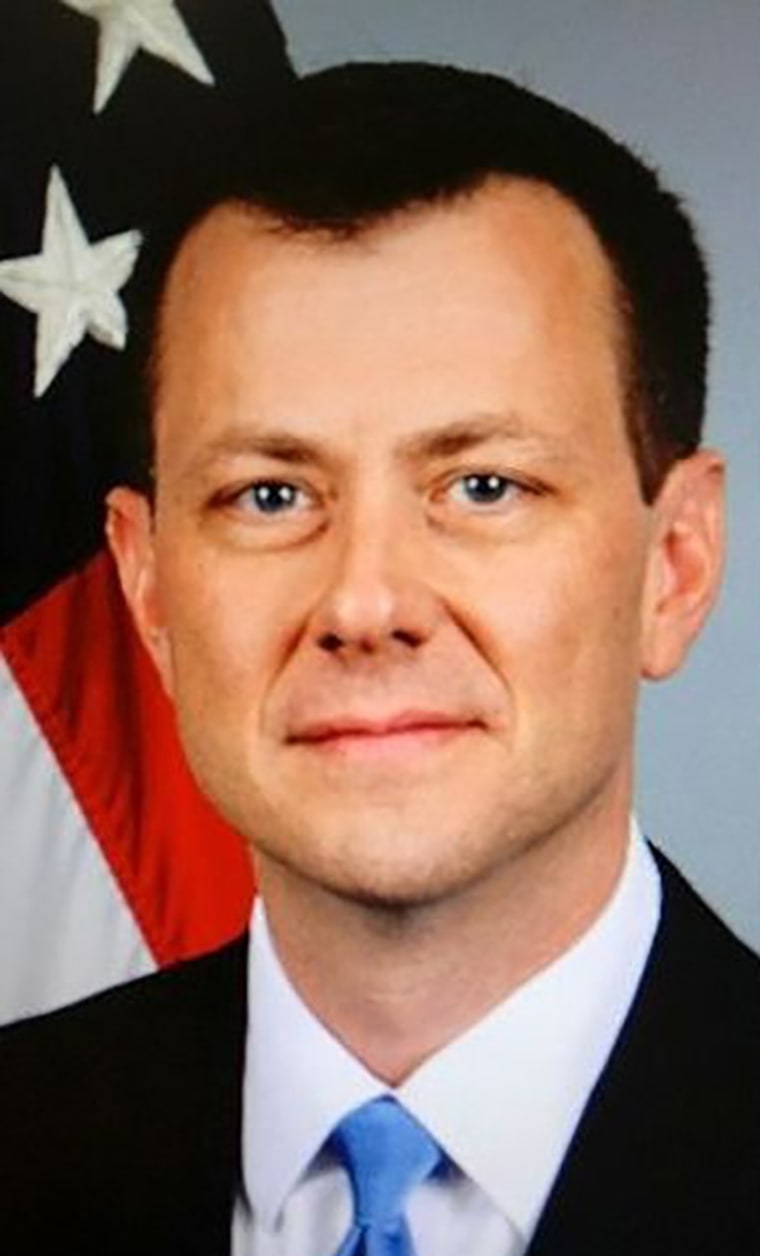 The Republican report notes that Comey had said he had not consulted with the Justice Department or the White House, but points to another exchange between Strzok and Page that seems to contradict that. On July 1, two days before Comey addressed the Clinton email case, the two discussed Attorney General Loretta Lynch's public statement that she would accept whatever conclusions the FBI recommended. "It's a real profile in courag[e] since she knows no charges will be brought," Page wrote.
Republicans have seized upon previously released text messages between Strzok and Page as evidence of a coordinated anti-Trump effort within the FBI, and Trump himself wasted no time in reacting to the latest texts.
"NEW FBI TEXTS ARE BOMBSHELLS!" the president tweeted Wednesday morning.
In the report, Johnson and his fellow Republicans wrote that the text about Obama "raises additional questions about the type and extent of President Obama's personal involvement in the Clinton email scandal and the FBI investigation of it."
The report adds that other questions that "deserve further examination" include whether "any personal animus and/or political bias influenced the FBI's investigation," and whether the Obama Justice Department or White House influenced the investigation.
Meanwhile, the report also included other texts between Strzok and Page that are overtly critical of Trump.
In a Aug. 6, 2016, text, for example, the couple discussed how their work was "meant to protect the country from that menace," referring to Trump. Days later, on Aug. 15, they wrote that they "can't take that risk" of a Trump presidency.
After the report's release, White House Press Secretary Sarah Huckabee Sanders said the latest tests "further shows that there is reason for us to have great cause for concern."
Johnson, for his part, told NBC News that the texts were "totally candid, unvarnished" and "just raise an awful lot of questions."
"They're cryptic. They're not complete, there is redactions in those things," he added. The report says that the Justice Department had redacted some text messages that "were personal in nature or relating to other investigations."
When asked, Johnson would not offer a vote of confidence in the current leadership at the FBI or the Department of Justice, saying only that he had "questions about some top level managers in those departments."
The release of the texts comes two months after the Justice Department released 90 pages of other texts between Strzok and Page in which they expressed harsh criticism of Trump. When Mueller learned of the emails last summer, he removed Strzok from the team, a spokesman for Mueller's office said.